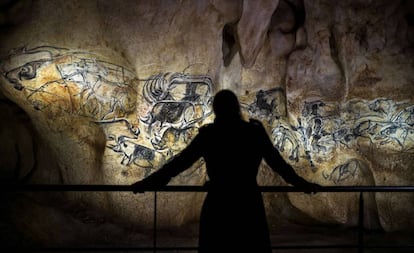 The preservation of the scarce Palaeolithic art that has survived to us, with an age of between 40,000 and 10,000 years, is due to a series of coincidences that occur very few times and that, basically, are summarized in one: isolation. In almost all cases, these are caves that were sealed by a landslide, disconnected from the outside world for millennia, with a tremendously precarious microclimate, that anything – the light of the flashlights, the CO₂ of the breath, the heat of the body human – can irreversibly alter.
Unfortunately, this lesson was learned in the worst way: the Altamira cave, in Cantabria, and the Lascaux cave, in the French Perigord, were opened to the public in an open bar regime, without any type of control (they even smoked and was eaten inside them) for decades, until the paintings suffered a crisis that was about to end them. In Altamira, closed since 2002, although before the pandemic it received visitors under a very strict regime, the crisis was not so serious, but in Lascaux it was very little until the beautiful polychrome animals were completely erased.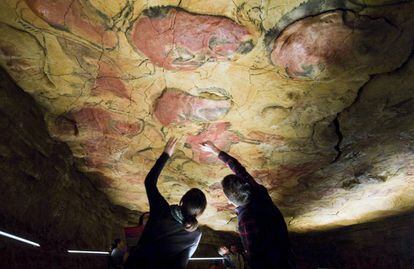 The solution advocated by most prehistorians is to make high-quality replicas —the so-called neocaves— and leave parietal art alone. For now, technology does not allow to improve the conservation of prehistoric paintings, also threatened by climate change, but it does allow to make exact copies of the paintings in an environment that tries to replicate that of a cave. The first neocaves were precisely those of Altamira and Lascaux, but in the last 10 years, thanks to technological innovations, two spectacular replicas have been inaugurated: the so-called Lascaux IV and Chauvet II, located in Ardèche and discovered in 1994, which have also resulted a spectacular business with millions of visitors.
Each cave has created a different ecosystem, and some still allow visitors with a strict quota —Tito Bustillo, in Asturias; Font de Gaume or Rouffignac and its hundred mammoths, in Perigord—, but the tendency is to close and replicate, because in addition the ground also hides an important site that can take decades to excavate and that should be kept intact. Some caves, such as Chauvet or Cosquer, have never been opened to the public. A Borges story told the story of an emperor who wanted to build such an exact map of his country that in the end it became an absurd project because it was the same as the country itself. But that idea, applied to prehistoric art, makes all the sense in the world: in fact, it is the only way to preserve humanity's oldest memory.

elpais.com
Eddie is an Australian news reporter with over 9 years in the industry and has published on Forbes and tech crunch.