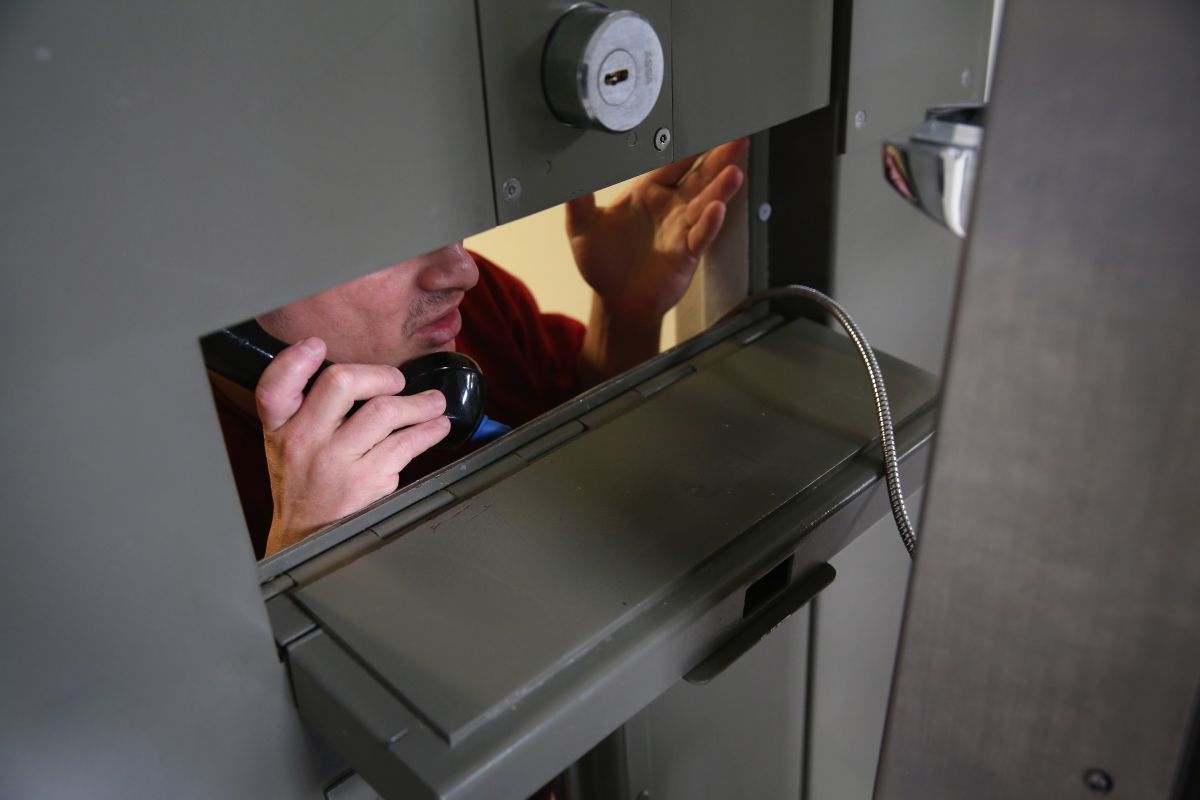 Solitary confinement in New York prisons has been one of the most controversial issues in recent years amid the drive to reform the state's judicial and prison system, and this assumed a major role in 2019 after the death by a seizure of epilepsy of the transgender Layleen Polanco in a cell in Rikers Island. And to seek to end this practice, the State Assembly approved this Wednesday the project of Long-Term Solitary Confinement Act ('HALT').
Despite countless medical tests demonstrate that solitary confinement is detrimental to a person's mental and emotional well-being, the current statutes in New York they do not limit the amount of time a person can spend in a segregated unit. But the new state legislation would limit the time an inmate can spend in one of these cells, end the use of the practice for vulnerable people, with physical and mental disabilities, and more humane and effective alternatives would be created.
"The Democratic majority in the Assembly is committed to ensuring that our state's criminal justice system be just that: fair"Said Assembly Speaker Carl Heastie.
The leader of the Low camera insisted that the HALT Solitary Confinement Act "It will end the inhumane practice of keeping people in solitary confinement for long periods of time and help ensure that they receive the mental health treatment they need while in prison."
After being approved by the Assembly, now the legislative proposal must be voted on in the Senate before going to the Governor's desk for the become law with your signature.
And to demand that Albany pass that law as soon as possible, the federal congressmen in New York Mondaire Jones, Adriano Espaillat Y Grace Meng joined state legislators on Wednesday comor Julia Salazar Y Jessica Ramos, to activists, organizations like NYCLU and the survivors of solitary confinement themselves. In a virtual conference they called for "an end to the immoral and racist torture of solitary confinement through the swift enactment of the bill."
Details of the new law
In giving details of the new law, the president of the Assembly Correction Committee David Weprin and the asambleísta Jeffrion Aubry They explained that, with some limited exceptions, 'HALT' would prohibit the placement of an incarcerated person in solitary confinement for more than 15 days or 20 out of every 60 days unless specific crimes are committed while in confinement.
"Prolonged use of solitary confinement has been shown to have detrimental effects on a person's mental health"Weprin said, adding that the new law" will make the necessary changes and reforms to our prison system and our criminal justice system. "
Other points that the legislation contemplates are: provide mental health screenings and a higher standard of care for inmates in segregated confinement, prohibit the routine placement of persons in need of protected custody in solitary confinement, provide for the periodic review of a person's placement in separate residential rehabilitation units, and prohibit the use of restraints in residential rehabilitation units unless necessary by safety reasons.
"Study after study has shown the damaging effects of solitary confinement on a person's mental health, and I have seen with my own eyes the impact this inhumane practice has had on my constituents," said Assemblyman Aubry.
It can cause psychological and physical damage
The new law highlights that several studies have consistently found that subjecting people to segregated confinement for 22 to 24 hours a day without significant human contact, program, or therapy can cause profound and permanent psychological, physical, developmental, and social harm, and that people placed in solitary confinement thereafter may be more difficult to comply with prison regulations.
Despite these proven damages, at any given time there are approximately 3,000 people in New York State prisons in segregated confinement, some for months, years and even decades.
Also a United Nations Special Report on Torture concluded that isolation can amount to torture and recommended abolishing its use beyond 15 days and prohibiting any use of isolation for vulnerable groups or for punishment purposes.
African Americans get the worst of it:

eldiariony.com
Eddie is an Australian news reporter with over 9 years in the industry and has published on Forbes and tech crunch.