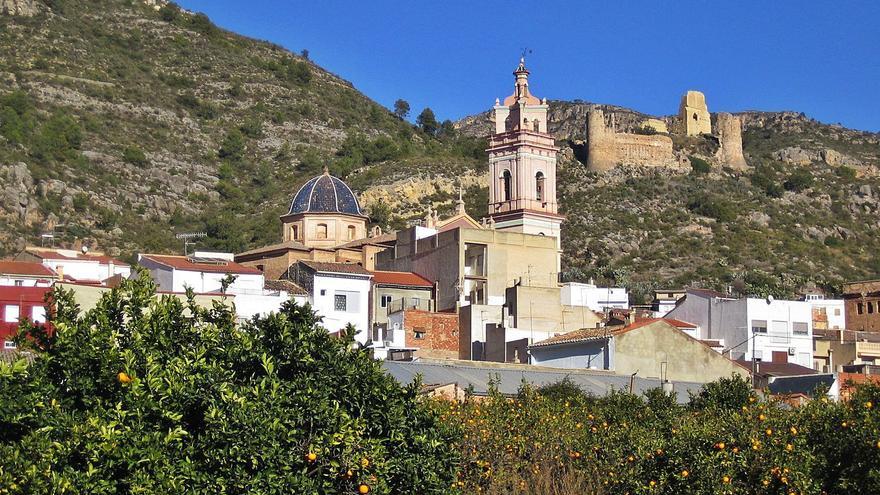 Sterne decided to record at the end of his days, back in 1768, his travels through France and Italy, warm places to which he went due to his lung difficulties. What Sterne contributes with his book goes beyond the usual travel guides that were written by the English of his time, aseptic and descriptive, critical of the models of society that did not resemble the ways and customs of a pre-Victorian England . Laurence Sterne makes some sharp observations in his book / novel in which his opinions, almost always favorable to what he contemplates, and enjoys, will set the trend for future English travelers around the world who, from the Sentimental Journey, will lend a lot more attention to what they enjoy, leaving behind their preconceptions. A Sterne who, with a keen eye, established a classification of travelers that closed that of the sentimental traveler, in which he himself framed
And all this comes to mind because my friend and teacher Vicente Carrasco has written a beautiful book in which he evokes his images of youth. Not for France and Italy, which could also do it, but remembering those years in a lost town in the interior of the Valencian mountains. These reflections by Vicente Carrasco, which he has published periodically for the internal and strict consumption of his friends (which will prevent him from being condemned and executed by his enemies), represent a delicious way of telling us about his memories, experiences, adventures and the occasional misfortune. , in a Spain that exists. But a Spain that long ago ceased to be present in our daily lives, especially as regards the masterful descriptions that the author gives us. Descriptions and experiences of the places, customs and people of his childhood and adolescence in his hometown. Gestalgar is a small place in the Valencian Serranía, barely five hundred inhabitants, where Vicente still has his usual address since at the age of fourteen, back in 1966, he left and emigrated with his family to Alicante.
Vicente Carrasco, Chulo for friends because of his tough, sober character and because he usually calls bread, bread and wine, wine, which is not always easy to understand for those who do not know him (and, sometimes, even for that we think we know him) is a man of easy slyness. After fifty years of dedicating himself to pedagogy, Vicente is retired from so many teaching tasks through which his professional and apostolic teaching career has passed: as a teacher, institute professor, director of centers, inspector of Education or as a teacher of the Faculty of Education at the University of Alicante, always escorted, at medium distance, by the beautiful Amalia, smiling and more than intelligent. The aforementioned Carrasco also combines the daytime walks with his best friend, the magnificent teacher and progressive machamartillo José Joaquín, who, despite calling him by his nickname, we have almost forgotten his name. Vicente has attracted Sofos to that place of solidarity where he tries to vindicate a past that became the last stronghold of the anti-Franco struggle, the Alicante port where once a brave captain carried more than three thousand desperate republicans fleeing from barbarism .
Well, to the point. What are these Vincentian philippics that were originally published for internal consumption under the title of Ababoles and wheat about? What this book is about is his past in Gestalgar, his town but also the town of all of us who have known any well. It was Spain in black and white in the heat of the fire in the fireplace, where everything was cooked in a metallic triangle and, also, that of the night radio (One million for the best, You are formidable or the evening one by Sunday Sports Carousel , where Barça, our Barça Vicente, always bit the dust against the centralists meringones). A town where the shops gave off a very particular smell, a mixture of soap, salted sardines in a pot or Nogueroles chocolate, with chrome included. That same country in black and white that many of us live in what they now call emptied Spain, is the one that he masterfully tells us in his Remembrances of a gestalguino in an entertaining way and illustrated by Miguel Aguilar my friend Vicente Carrasco. Vicente's memories are those of a child / young man from a humble family in a context of misery and miserable, as was that rural Spain of the Franco regime and the church where we grew up. And from where, look at you, we managed to get out even though what is now does not fully satisfy us.
In these twenty-seven interesting and short stories, from Uncle Fabián's esparteñas, the family exodus in a truck, passing through the garrofa or Gallipatos and until the final chapter, they are reflected, as an intimate and shared correspondence, worth the oxymoron, a stage that, if it wasn't too happy, it sure was, is as real as life itself. Those exciting, lively, fun reflections by Vicente Carrasco, which most readers will be able to identify if they look back even a few decades even if they had not lived in a rural environment but in a provincial Alicante.
If a critic was famously compared to Laurence Sterne with Azorín for his immediate vision of the things he narrates, someone a little more versed than I could find important similarities in the descriptions of Gabriel Miró in the Navy with those of Vicente Carrasco in the Serranía. After all, the Valencian Country.

www.informacion.es
Digsmak is a news publisher with over 12 years of reporting experiance; and have published in many industry leading publications and news sites.