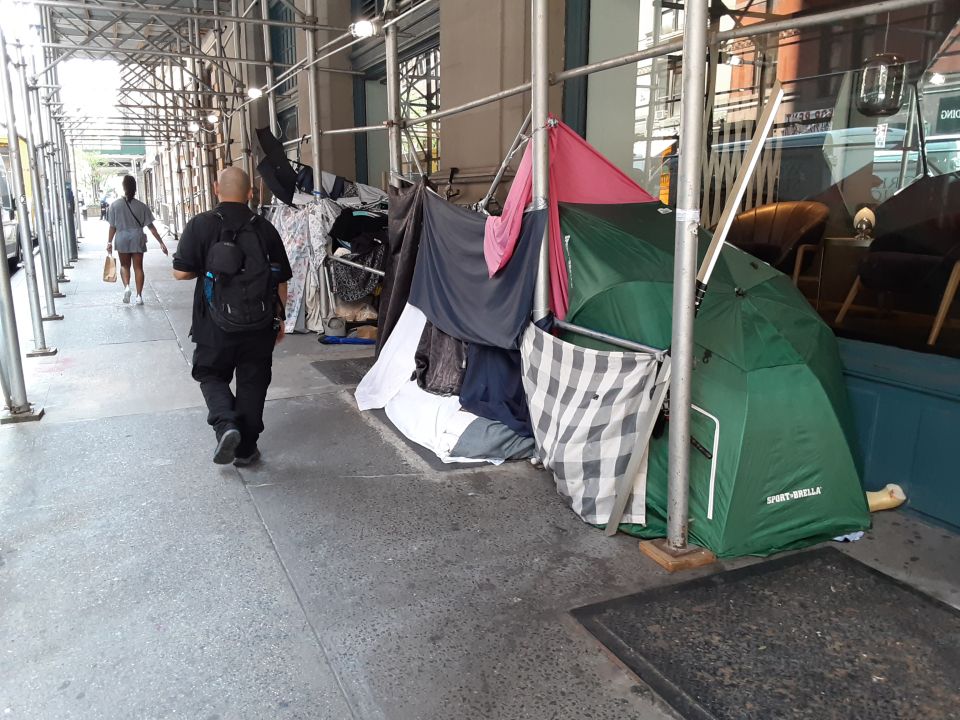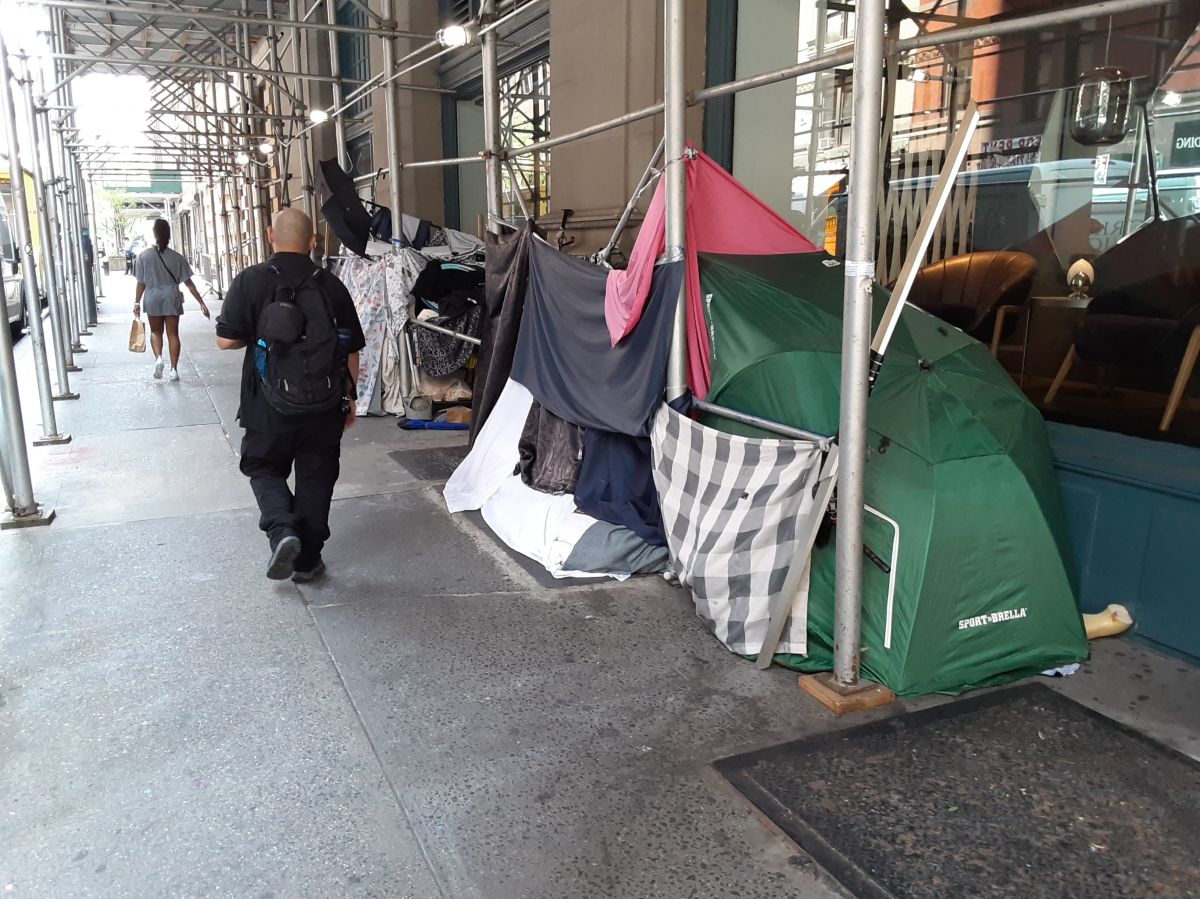 Photo: Andrés Correa Guatarasma / Courtesy
New York "It really has become a place where lawlessness is the norm. And that is simply unacceptable ", said Eric Adams when diagnosing the current state of the city, yesterday in the radio space "The Brian Lehrer Show" from WNYC.
Adams, current Brooklyn Borough President and retired NYPD Captain, looming as the next mayor of New York after winning the primaries of the Democratic Party, which is an absolute majority in the region.
No surprises, he admitted that has already started having informal conversations with the government of outgoing Mayor Bill de Blasio, getting ready to tackle issues like crime and the city's recovery after the pandemic, amid a large fiscal deficit some estimate at $ 5.4 billion.
"We have lost the ability to understand what it is to be a good neighbor And it doesn't mean being very strict. It is simply about have acceptable codes of conduct on how to live in a city as diverse as this one", He added in the radio space.
Adams, who knows will face Republican Curtis Sliwa in the November general election, pointed out other symptoms of the declining metropolis, such as the dirt bikes and illegal all-terrain vehicles (ATVs).
"We need to stop the illegal use of ATVs, dirt bikes and all other forms of two-wheelers moving through our city in a very dangerous environment, up and down the sidewalk, running on the streets " Adams said. "This is simply unacceptable. And I don't think the hands-off approach is the right way to do it. "
Hours later, yesterday also Adams called for a review of the state's controversial bail reforms in effect since January 2020, after a gun violence press conference with Senator Kirsten Gillibrand in Brooklyn.
"We're going to sit down with the law enforcement experts, those who have advocated for reform," Adams said. Let's look at the list: Are there crimes on this list that shouldn't be there? I do not think that any predatory crime, the seven largest, should be on the list, "he questioned.
Most violent crimes – murder, manslaughter, rape, assault with intent to kill, arson, robbery, theft – are outside the bail reform, but some types of grand theft and robbery are included. State reforms, approved in 2019 and then revised in 2020, limit the types of crimes for which judges can require bail, he recalled. New York Post.
"We should definitely not allow a person who shoots a gun to go out the next day," Adams proclaimed. "They shouldn't be out for technical reasons. We need to incarcerate violent offenders until the trial has determined whether they committed a crime or not, if they cannot meet the bond requirements ".
Adams spoke to reporters after joining Gillibrand (D-NY) for ask for the approval of a law that would criminalize arms trafficking across state lines. The project was originally created in 2009 at the behest of then-New York Police Commissioner Ray Kelly.
The mayoral candidate said he supports the bill because "We have a growing gun crisis in this city: shooting incidents increased 22%, shooting victims increased 29%. In Brooklyn alone, 306 people have been shot to date. " this year.
Sliwa, rival republicano Adams and founder of Guardian Angels, also supports the bill and has told his Republican counterparts in Washington DC that they are "wrong" in countering it.
Finally, a NY Democrat is saying it out loud: "New York really has become a place where lawlessness is the norm. And that is just unacceptable."—Eric Adams https://t.co/0y39CB0GWw

— David Asman (@DavidAsmanfox) July 20, 2021
ICYMI catch @ericadamsfornyc on his ongoing general election campaign and his plans for the city, should he win in November.https://t.co/jgkkiDpdP2

— The Brian Lehrer Show and A Daily Politics Podcast (@BrianLehrer) July 19, 2021



eldiariony.com
Eddie is an Australian news reporter with over 9 years in the industry and has published on Forbes and tech crunch.