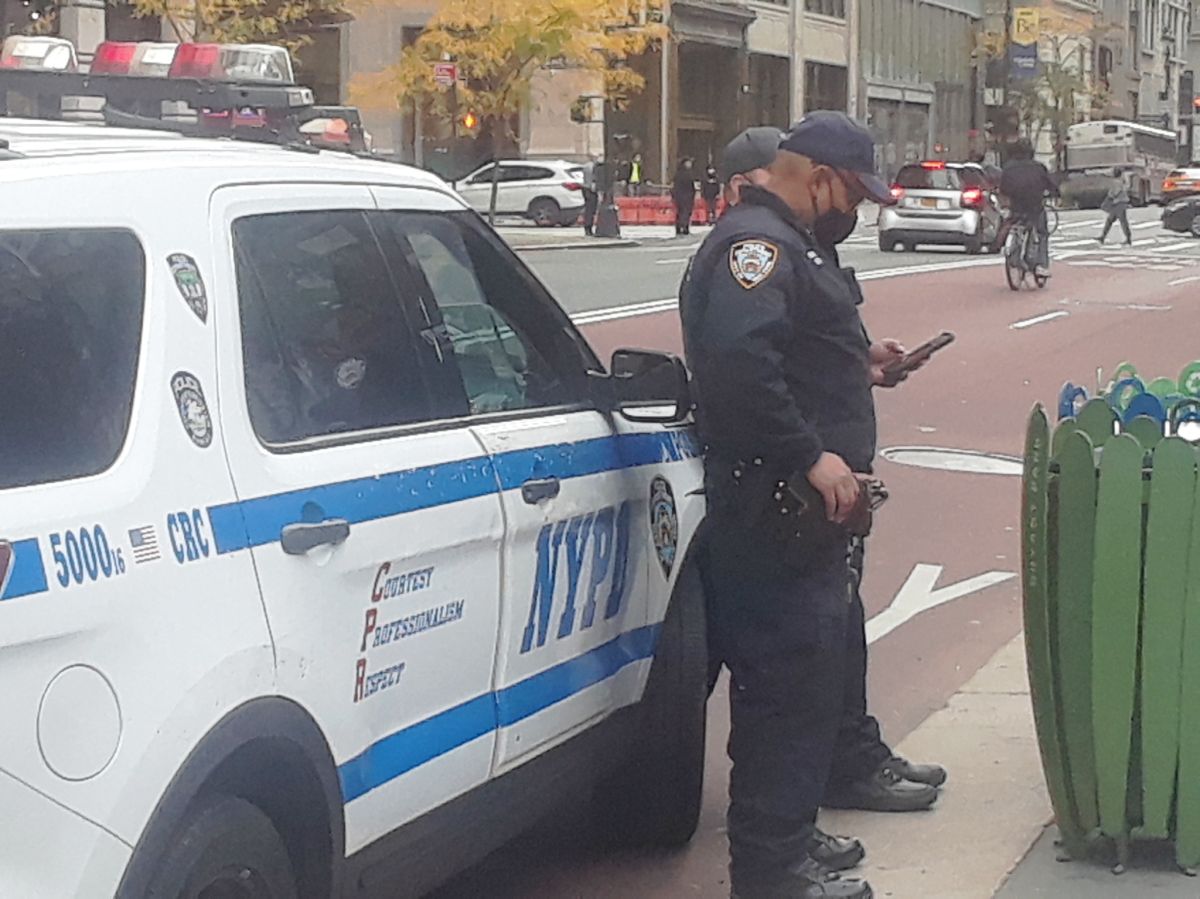 They ask for more control and community ties.
Photo: Andrés Correa Guatarasma / Courtesy
"With the goal of undoing the legacy and damage of the 'racialized' police, the reforms announced today will bring greater accountability to the NYPD, make city residency a more important factor in recruiting officers. and it will end the route from poverty to prison ".
This is how the second phase of the reform report of the NYPD – the largest police force in the country – that the City Council presented yesterday summarizes its goals, announcing an expanded focus on identifying officers at risk and supporting a state law that would guarantee the loss of pensions in the most egregious cases of police misconduct resulting in death or serious physical injury, prolonged deterioration in health, or other similar long-term problems.
The new proposals announced on Friday are part of five goals broader areas for which the city has proposed to work: decriminalize poverty, more transparency and accountability, more support for the police, examine 'racialized police' and community representation and association.
The City Council has directed the New York Police Department to expand a program of early intervention to identify agents with potential for misconduct "At the first possible indication of risk" and intervene by taking action, such as changing your assignment or requiring additional training "to reduce risk to the public, the officer and the Department," the report explains.
In addition, "the NYPD is committed to transparency around the use and effectiveness of the Early Intervention Program, by publishing annual reports and attachments on the Department's website."
The bill also supports changes to state law that would allow for a suspension in pay for more than 30 days when disciplinary investigations for serious misconduct are underway. Currently suspended officers, even when dismissal is pending, cannot be paid for the first 30 days of the suspension, but are entitled to full paychecks after that period expires.
The report announced changes to NYC-based police officers have priority in the hiring process to encourage more locals with community ties to join NYPD and have a better chance of landing work.
The NYPD Commissioner Dermot Shea wrote a letter for the report, expressing his support for changes.
"We must recognize the clearly undeniable truth that more than 400 years ago a caste system based on a narrative of racial differences was used to justify almost 250 years of slavery, followed by more than 150 years of systematic racism. These many years of racist policies and practices have caused, and continue to cause, immeasurable damage, trauma, discrimination and injustice to so many people in our nation ", wrote Shea, quoted New York Post.
"On behalf of the NYPD, I promise that we will continue on our path to transparent and accountable policing, a path that recognizes that 'racialized' policing must be protected and where prejudice is never tolerated (…) We all want the same thing: a New York City that is safe and fair for everyone, everywhere".
Particularly in NYC, last year's protests over the death of the African American George Floyd In Minnesota they generated an anti-police climate, funding cuts and union tensions with Mayor Bill de Blasio, factors that many blamed for the crime boom during the pandemic, in addition to the penal reform.
Yesterday it was announced that Floyd's family will receive compensation of $ 27 million, the largest pre-trial wrongful death settlement in US history. This, despite the fact that critics have pointed out that Floyd had a criminal record.
The week before, De Blasio detailed 36 specific points to reform the NYPD before leaving office on January 1, what can be read here.
Mayor releases new 36-point police reform proposalhttps://t.co/XQ5unzevRC pic.twitter.com/FHbnhLdXaT

— PIX11 News (@PIX11News) March 5, 2021



eldiariony.com
Eddie is an Australian news reporter with over 9 years in the industry and has published on Forbes and tech crunch.