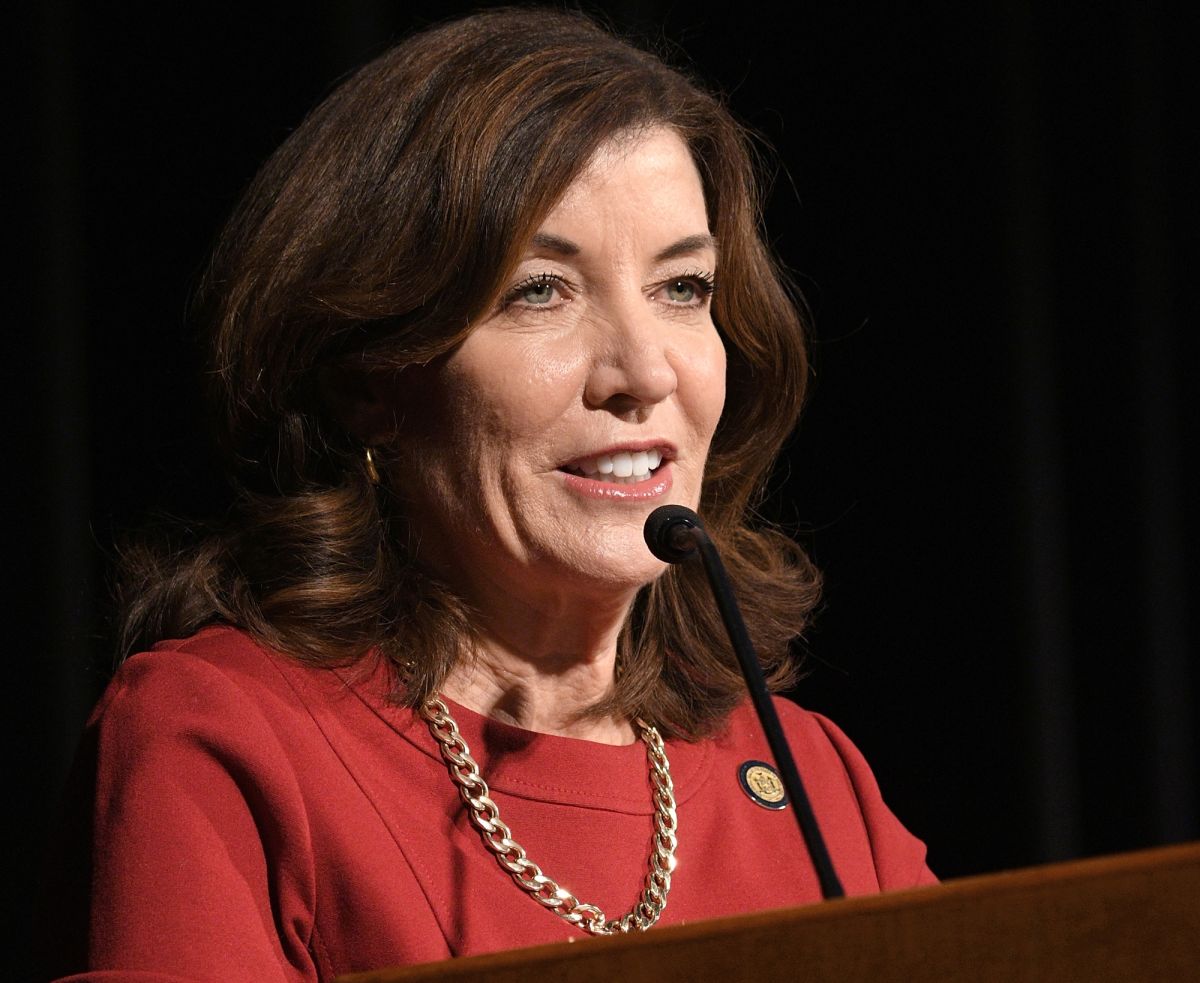 Foto:
Gary Gershoff / Getty Images
Kathy C. Hochul, current vice governor of New York, would become the first woman to lead the regional executive in history, before the eventual departure of Andrew Cuomo, whom even President Joe Biden has asked to resign following the recent report that sexually harassed state employees.
Hochul, Cuomo's electoral partner in 2014 and 2018, joined the chorus yesterday condemning his conduct, following the announcement of the conclusions of the report presented by the attorney general of NY, Letitia James, denouncing that his former ally governor had violated state and federal laws in his labor relations.
"Sexual harassment is unacceptable in any workplace and certainly in public service. The Attorney General's investigation has documented a repulsive and illegal behavior of the governor towards several women ", Hochul said in a statement released to the media yesterday.
"I believe in these brave women and admire their bravery in coming forward," he added. "Nobody is above the law. Under the New York Constitution, the Assembly will now determine the next steps. "
The vice governor, who during the scandal that broke out in the spring had reserved to express an opinion pending the results of the investigations, he would replace Cuomo if he resigns or is removed from office. For this reason, Hochul added yesterday in his statement: "Since the lieutenant governors are next in line of succession, it would not be appropriate to comment further on the process at this time."
New York experienced a similar situation in 2008, when then-Democratic Governor Eliot Spitzer resigned after being caught in a prostitution scandal. which led to his subordinate David Paterson to replace him and complete the mandate. Paterson did not seek re-election, paving the way for Cuomo to successfully launch and take office in 2011.
New York is one of the 20 minority states in the country that have never had a female governor. Coincidence or not, regarding International Women's Day, Last March Hochul wrote on Twitter: "New York has been at the forefront of women's rights and women have led the way in making history."
The current 62-year-old lieutenant governor would be required by law to assume the position of Cuomo, whose third term would officially end on January 1, 2023 and could even run to continue in office. Ironically, that female milestone would be achieved by allegations of sexual harassment of women against a governor who had also long before been questioned by a theoretically larger scandal: the mass deaths of the elderly during the pandemic. In addition, they have accused him of the alleged use of government personnel to publish a controversial book praising himself for his management during the coronavirus.
"There is a word that describes our lieutenant governor: tenacious," he said at the end of February to the New York Post the chairman of the Erie County Democratic Party, Jeremy Zellner. And he highlighted Hochul's ability to appeal to both rural and urban Democrats. "She knows what to do for the people of New York."
Born in Buffalo (NY) into a lower-middle-class family, today Hochul is a wife and mother of two who received her bachelor's degree from Syracuse University and studied Law at the Catholic University of Washington DC.
Hochul describes herself as an "independent democrat." Her husband, William J. Hochul Jr., is an attorney who was a United States Attorney for the Western District of New York from 2010 to 2016. In her duties as lieutenant governor, she has remained relatively anonymous And she was not even mentioned in the controversial memoir Cuomo published last fall self-praising his stewardship of the pandemic.
At the moment Cuomo continues to deny any wrongdoing and he has not given any public indication that he is considering resigning. His late father, Mario Cuomo, was also governor for three terms (1983/1994), until he was defeated by George Pataki (R) when seeking another reelection.
Cuomo's plan was to launch again in 2022, supported by a high popularity that has been plummeting this year. In contrast, in 2020 his allies spoke of having the potential to reach the White House, as president or vice president.
New York has been at the forefront of women's rights with women leading the way to make history.

Check out these great locations to experience this history and be inspired to take action. #NYWomenLead #WomensHistoryMonth
https://t.co/SqakNVC19o

— Kathy Hochul (@LtGovHochulNY) March 10, 2021



eldiariony.com
Eddie is an Australian news reporter with over 9 years in the industry and has published on Forbes and tech crunch.