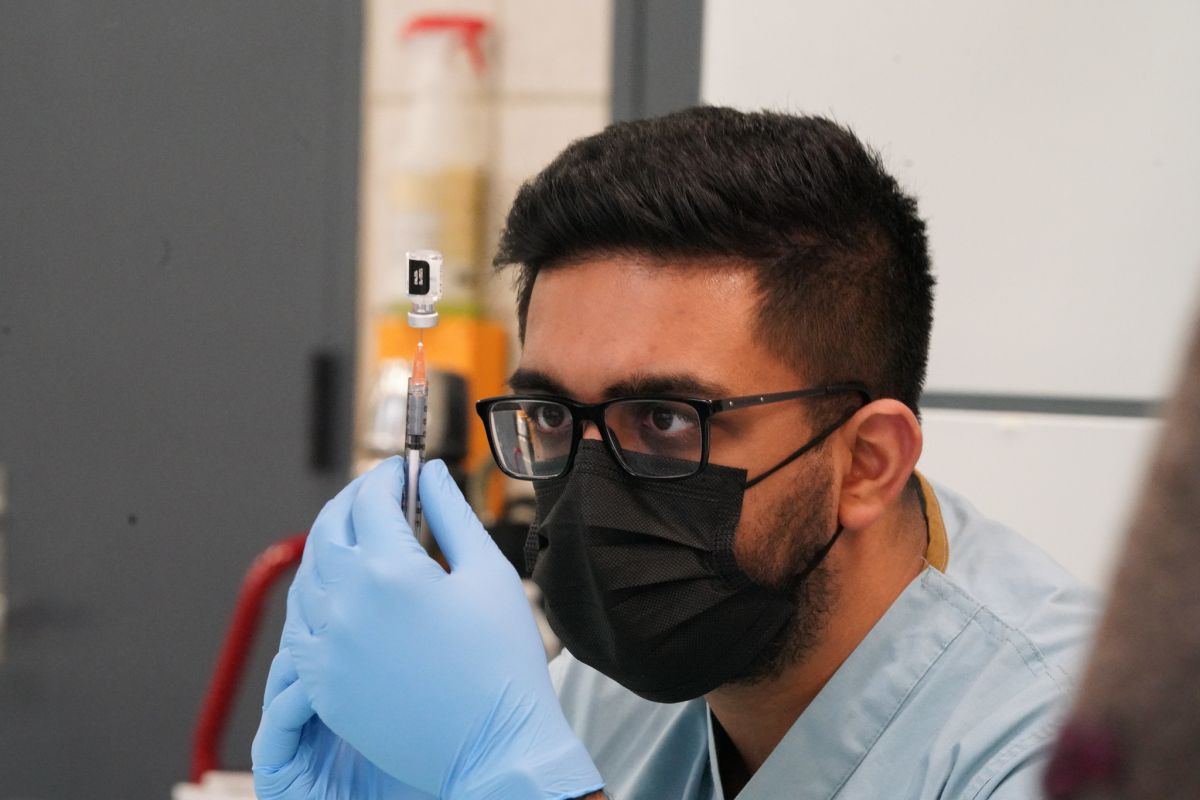 Starting this Tuesday at 8 am, the New Yorkers 30 and Older May Make Vaccine Appointments against the coronavirus in all available sites in the state, as announced on Monday by Governor Andrew Cuomo, who also added that immunization eligibility will drop to age 16 on April 6.
"Today we take a monumental step in the fight to defeat the COVID. Starting March 30, all New Yorkers age 30 and older will be able to get vaccinated, and all New Yorkers age 16 and older will be eligible on April 6, well before the May 1 deadline set by the White House"Said the Governor.
The announcement occurs at times when more than 9 million people have already been vaccinated, of the 19 million people in the state, which represents that at least 30% of all New Yorkers have already received at least one dose. In the past 24 hours alone, Cuomo reported, 171,419 doses were administered at all available vaccination sites in New York.
"As we continue to expand eligibility, New York will strive to make the vaccine accessible to all communities to ensure equity, particularly for communities of color that are often left behind," he said. the governor, added that already we can see the light at the end of the tunnel"But until we get there, it's more important than ever for each and every New Yorker to wear a mask, socially distance themselves, and follow all safety guidelines."
Despite the good news, the Government warned that the vast network of vaccine distribution in the state and the increase in the population eligible to be immunized still far exceed the supply of doses from the federal government. And because of this limited supply, they encouraged New Yorkers to be patient and advised them not to show up at vaccination sites without an appointment.
Vaccination in New York:
9,056,970 total doses administered.
171,419 vaccinated in the past 24 hours.
1,319,740 vaccinated in the past 7 days.
29.6% of the population that has received at least one dose.
16.8% those who have already received both doses.
Almost 4 million go in NYC
The Mayor Bill de Blasio reported this Monday that the total number of vaccinated in New York City is approaching 4 million, when registering until this Sunday 3,840,976 immunizations. In this way, the City is getting closer and closer to reaching the goal set by the 5 million New Yorkers fully vaccinated by June.
"We will reach 4 million this week, and this is really fantastic progress. All of this is moving in the right direction, but supplies are the key issue. We expect a big boost in federal supply soon, and that will allow us to go to whole new levels and move this forward, "said the Mayor.
And after announcing that the Mayor's Office reached an agreement with two large unions, DC 37 and AFSCME, to help more municipal workers have access to doses (so far 130,000 have already been vaccinated), De Blasio said that the weekly immunization goal set by his Administration of half a million people was getting closer and closer.
"We have good news: last week we set a new record for vaccinations. This is a large number of reported doses, which last week was 478,000. Now if you're talking about a recovery for all of us, this is exactly what we've been saying that we wanted to be able to do to reach that number of half a million a week. We are on the verge of that ", said the Mayor, adding that it is being proven every day," that we have the capacity, we have the demand, but everything will depend on the arrival of more supplies ".

eldiariony.com
Eddie is an Australian news reporter with over 9 years in the industry and has published on Forbes and tech crunch.