There used to be a sport there.
Soccer has never been pure. There have always been rich people looking to improve their reputation by investing in clubs. Even in his amateur days, football was rotten, amateurism itself in the end was a shell to try to prevent the working classes from taking over the game.
Clubs have always been owned by dictators, drug lords, con artists, and con men. And yet, in England certainly, a spirit endured somehow. The clubs became emblematic of their regions, repositories of the spirit of the local people. Nowhere was that more true than in Newcastle, where the stadium sits on a hill above the city, a clearly visible part of the skyline. And now it's just another club owned by a foreign state, oligarch, billionaire, or hedge fund, another wealth asset sold to a foreign investor, a pawn in the biggest games of global capitalism and diplomatic politics.
Which makes the images of fans in St James' Park on Thursday, gleefully chanting about getting their club back, desperately poignant. It is difficult to imagine a means by which it can be removed more deeply. It is owned by the Public Investment Fund of Saudi Arabia, a kingdom described in the House of Commons three years ago by Newcastle Central MP Chi Onwurah as "a murderous state."
PIF is, the Premier League insists, a "separate" entity from the state of Saudi Arabia. Perhaps if you say the word often enough, you might even convince yourself that it is true. After all, nothing says separately like the fact that it is chaired by the Crown Prince of Saudi Arabia, Mohammed bin Salman.
The entities are so far apart, in fact, that on PIF's board is Majid al-Qasabi, the acting media minister responsible for ending the beoutQ hacking of Doha-based broadcaster beIN Sports. The reinstatement of the beIN license in Saudi Arabia required PIF to engage directly with the Saudi General Competition Authority. What could be more separate than that?
The Premier League talks about having legally binding separation guarantees, although it is difficult to determine what they are. After all, obtaining independent legal advice in Saudi Arabia is next to impossible, and the idea of ​​the Premier League taking legal action against the Saudi state is downright ridiculous, given that it did not initiate civil action in Saudi Arabia for beoutQ. (This is one of the biggest governance problems in modern football: many of the owners are so wealthy that they are in fact unaccountable.)
Does the Premier League care? Bird & Bird, a law firm operating for the Premier League, employed several experts to investigate whether there really is a separation between PIF and the Saudi state. At least three of them concluded that there was not, and one submitted Saudi government documents describing the Kingdom of Saudi Arabia as the ultimate beneficiary of the PIF. All three speak of having been ignored since July, when the Qatari president of beIN, Paris Saint-Germain president Nasser al-Khelaifi, first held informal talks with the PIF in Doha, a necessary step to break the deadlock.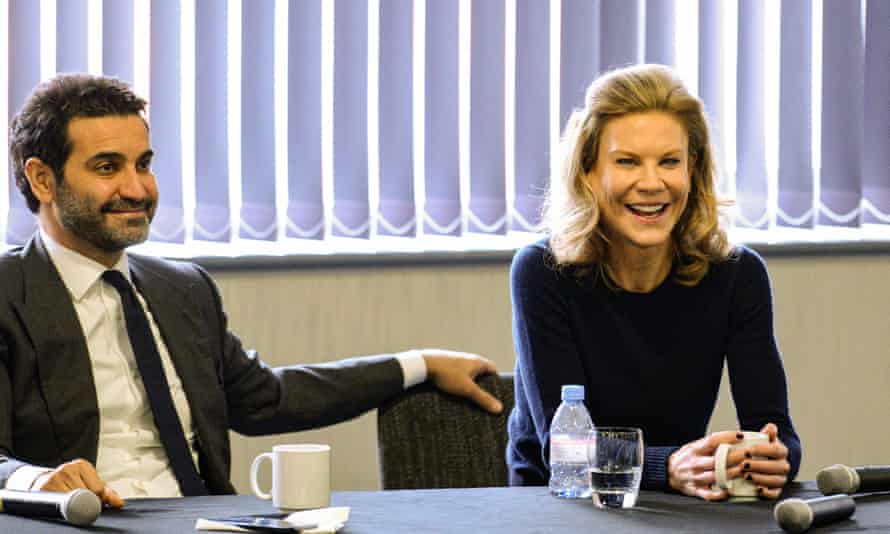 The Premier League notes that piracy was not the reason the acquisition was initially blocked. Rather, PIF had not completed form four, related to the directors and owners test. You filled out that form only after the piracy issue was resolved; It seems reasonable to suggest that you did not complete that form until you knew what would happen. The dialogue has been going on for several months; That a solution has been found should come as a relief to all involved, given Bin Salman's warning to Boris Johnson that Anglo-Saudi relations would suffer if the deal continued to be blocked.
As it stands, the idea of ​​separation is a useful fig leaf for everyone. It means that football (the Premier League, the fans, the media) can continue to watch sports without having to worry about women's rights, gay rights, or religious minority rights. We can keep talking about whether Newcastle could sign Philippe Coutinho or Eden Hazard instead of worrying about the murdered journalist Jamal Khashoggi or the jailed blogger Raif Badawi.
Fans talk of entering a new era of hope and excitement, a self-absorption that feels sadly typical of the time. They talk about their suffering, because that is the great bargaining chip of modern fandom. Liverpool fans suffered from the 30-year drought between league titles, when they won just all four League Cups, three FA Cups and one Champions League; Manchester City fans suffered their years as a beloved laughingstock; No one, apparently, can understand the suffering of a Newcastle fan whose average ranking in the 14 years of Mike Ashley's reign has been thirteenth. Everyone suffers, and that can be used to justify, it seems, almost anything, even if it means ignoring actual suffering, the kind that occurs in a jail cell or in a prison yard or in a low-key room. at a consulate.
Ian Lavery, the MP from Wansbeck and a season ticket holder in Newcastle, was so disgusted by the sponsorship deal with payday loan company Wonga that he swore never to set foot in St James' again until they left. However, last year he sent a letter to the MPs' digital, cultural, media and sports selection committee to try to force the Premier League to explain its decision to block the acquisition.
Onwurah's concerns about Saudi Arabia have apparently faded and, while praising fans for supporting the acquisition, he was grateful for Amanda Staveley's husband, Mehrdad Ghodoussi, when the deal was completed.
But actually this is not complicated. Despite all the confusion and hypocrisy, all the misunderstandings and whatever, there's only one question that Newcastle fans and football fans in general need to ask themselves: how do you feel about the torture and murder?



www.theguardian.com
George is Digismak's reported cum editor with 13 years of experience in Journalism