Mac vs. Zach: Part 2 was a pretty one-sided affair.
Jets quarterback Zach Wilson is expected to miss some time after coming out of Sunday's loss to the Patriots with a knee injury, which doesn't seem like a worst-case scenario for New York.
That said, Gang Green left Foxborough black and blue after Mac Jones and the Patriots ran over New York, setting them up for a 54-13 loss. Jones' latest win comes with an excellent performance, posting his first 300-yard game of his career and garnering a solid supporting performance from the running game to help him out.
What fans witnessed in Sunday's matchup is the tale of two quarterbacks: Even though New England hasn't gotten off to the start they wanted, when they enter the middle stages of the season, their quarterback looks comfortable and serene, which is all he can. ask a rookie quarterback. Wilson and the Jets are still looking for answers on offense, and with their starter out, they'll have to wait a little longer to leave some questions.
Here's how the rookies fared in week 7: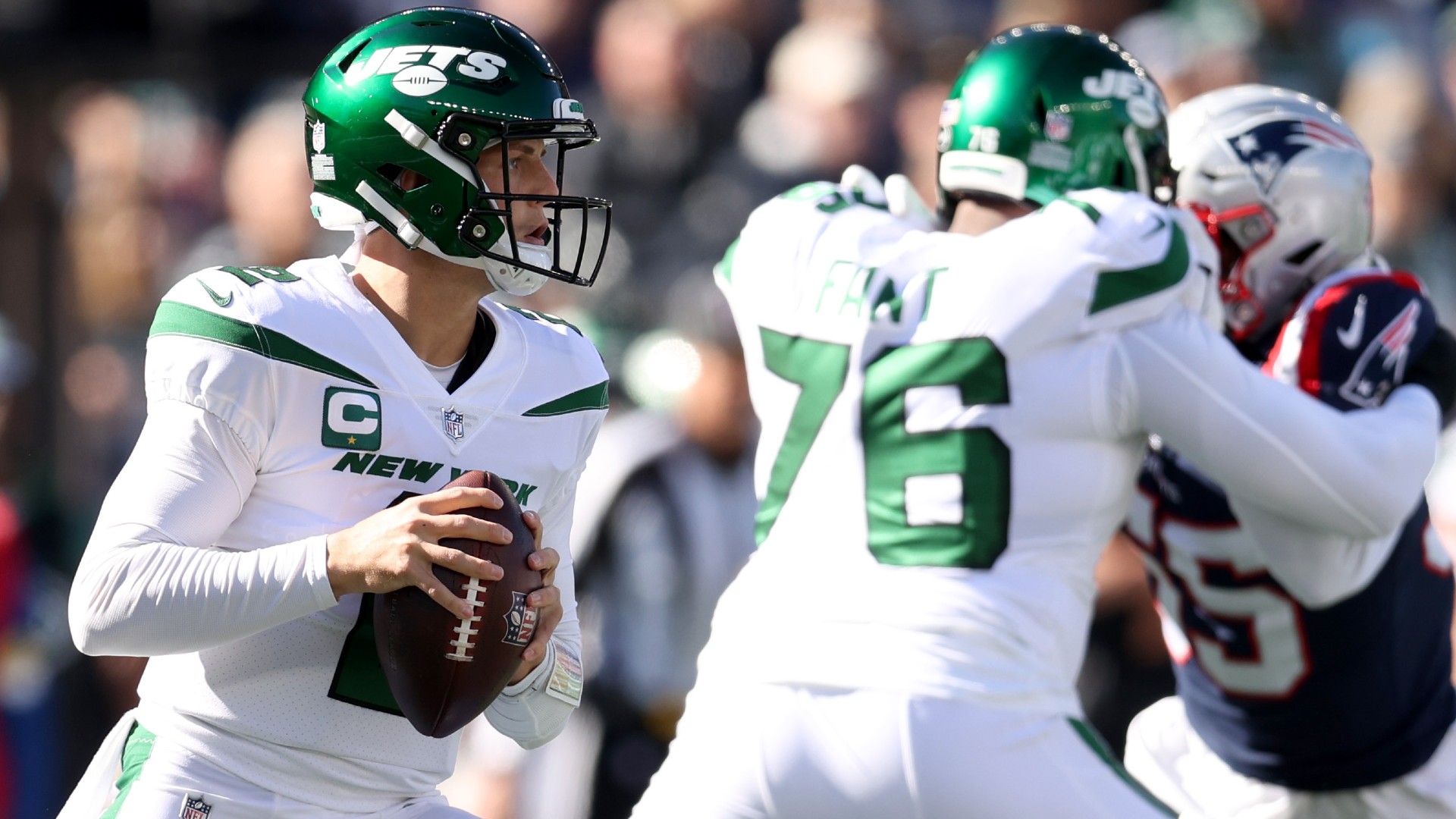 Zach Wilson: Incomplete
Statistics: 6/10, 51 yards
Wilson left during the second quarter of Sunday's rematch with the Patriots with a knee injury, but overall he looked good before his early departure.
The Jets' offense problems are complicated and deeper than Wilson, and Sunday's game showed it. At the end of their bye week, the Jets' coaches insisted they solved the offensive problems. The players insisted that the "energy" was different.
Turns out, that wasn't the case in Sunday's 54-13 loss to the Patriots. Even with just over a quarter, Wilson looked a bit drained and was looking to escape from his pocket prematurely.



Mac Jones: B +
Statistics: 24/36, 307 yards, two touchdowns
Business as usual for Mac Jones in the Jets kill Sunday afternoon.
Jones still struggled to connect on a few deeper pitches early in the game, but would connect with Kendrick Bourne late in the game for a 46-yard pickup that would lead to another Patriots score.
Jones is just humming and in control of the offense right now – it's nothing flashy or exciting, with the Patriots' offense preached to attack midfield. It was more of the same for Easy Mac on Sunday, as he made Swiss cheese with the Jets defense in the win.



Davis Mills: D
Statistics: 23/32, 135 yards, no touchdowns, one fumble
Jekyll and Hyde's rookie year for Davis Mills continues, with another loss in a very meh performance on Sunday.
Mills completed 23 passes, but only 135 yards against the Cardinals, including the inning.
The good news: Mills is finding completions, even if his receivers are helping him a bit. The bad news: He's not showing much by way of a scoreboard, with the Texans managing just five points.
With trade rumors springing up around Deshaun Watson once again and Tyrod Taylor about to return from a hamstring injury, the Texans will have to make a decision on whether Mills will continue to receive criticism over veteran Taylor once he I am back. The question of whether or not Mills can be a viable starter remains, but
(Unfortunately, there were no Davis Mills highlights available for your viewing pleasure.)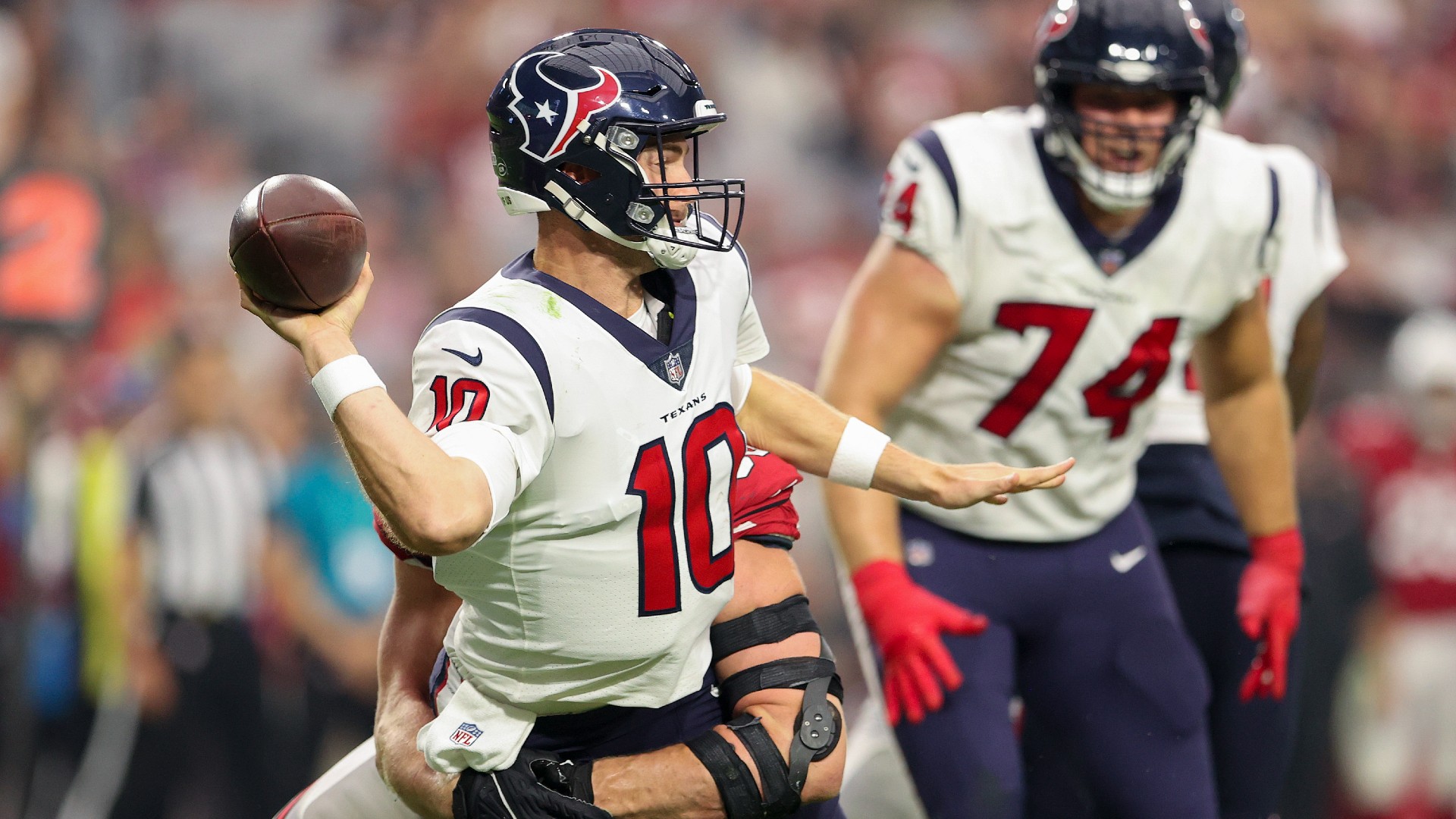 Justin Fields: F
Statistics: 22/32, 184 yards, no touchdowns, three interceptions, one fumble
Fields looks like he's been stuck in neutral since he was named a starter, and Sunday was by far his worst game as a starter.
Fields threw three more interceptions Sunday (one was tipped) and lost two fumbles on the effort. While there were some really good shots (actually, like two), Fields' insane physical attributes are still unused on Matt Nagy's offense. Yes, Fields still isn't getting help from his offensive line, but there are a few rookie mistakes interspersed in
Failing to cater to your rookie quarterback's abilities is, in a word, worrisome when you're trying to help him get comfortable. But, if things continue as they are, Fields won't have to worry about Nagy's offense for much longer.



www.sportingnews.com
Eddie is an Australian news reporter with over 9 years in the industry and has published on Forbes and tech crunch.