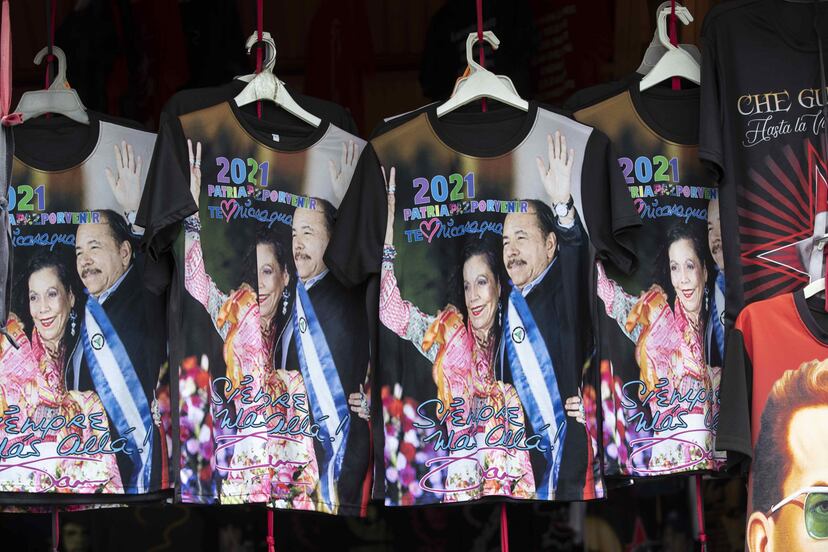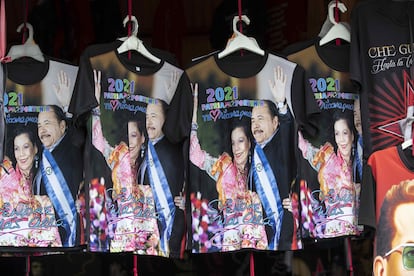 The technological giant Meta – until recently called Facebook – has hit this Monday the main muscle of the propaganda of the Daniel Ortega and Rosario Murillo regime on social networks, by dismantling a "trolley farm" that operated in public institutions in the generation of misinformation and attacks on opponents. This unprecedented decision for the Nicaraguan virtual world occurred after a company report, titled Coordinated Inauthentic Behavior (CIB, for its acronym in English), concluded that the network of deactivated accounts was part of "campaigns designed to deceive people around the world, whether foreign or local."
According to Meta, the network consisted of 937 Facebook accounts, 140 pages, 24 groups, and 363 Instagram accounts. "This operation was aimed at local audiences and was linked to the Nicaraguan government and the Sandinista National Liberation Front (FSLN) party. We detected a part of this network through an internal investigation on inauthentic behavior coordinated in the region, and the rest after reviewing public reports on this activity, "the report cites.
Less than a week before general elections are held without competition in Nicaragua, the dismantling of this network represents a setback for the regime's propaganda strategy in which, according to Meta, close to 12 thousand dollars were invested in advertising on Facebook and Instagram, paid mainly in Nicaraguan currency and US dollars.
The company detailed that at least 585,000 accounts followed one or more of these accounts on Facebook, and some 74,500 joined one or more of these groups. About 125,000 accounts followed one or more of these accounts on Instagram. The workers in this network had a defined schedule: from 9 am to 5 pm, Monday through Friday, with one hour of recess at noon and with reduced staff on weekends.
The report explains that the network began operating in April 2018, when the Ortega-Murillo regime brutally cracked down on a wave of student-led protests. Initially, between 2018-2019, he focused on discrediting protesters, spreading false information, and massively reporting people who were against the government. But since late 2019, as the network has grown sophisticated, it has gone from criticizing the opposition and protesters to amplifying its own pro-government content and media brands. "The campaign seemed to be aimed at saturating the Internet ecosystem in Nicaragua with pro-government messages."
What Meta says is consistent with previous investigations carried out by the media and independent journalists in Nicaragua. Emails from Vice President Rosario Murillo to which EL PAÍS had access in 2018 detail that the Vice President institutionalized the "trolling farms" in the heat of the protests and repression in April.
Join EL PAÍS now to follow all the news and read without limits
Subscribe here
The means of communication Confidential, whose wording was confiscated by the Government, detailed that almost two and a half hours after the young Álvaro Conrado Dávila was fatally wounded on April 20, 2018 in the property adjacent to the National University of Engineering (UNI), Murillo sent an email ordering FSLN militants to spread officialist messages on social networks that were dominated by opposition protesters, to try to impose their narrative on the repression.
More recently, last June, when the government unleashed a hunt for opposition leaders, including all the presidential candidates, the digital media Divergentes and Nicaragua Actual published an investigation which revealed that the "trolley farms" operate in public institutions and are operated by employees of the Nicaraguan Institute of Telecommunications and Postal Services (TELCOR), mainly, but also from other institutions, such as the Supreme Court of Justice and the Nicaraguan Institute of Social Security (INSS).
Juan Carlos Ortega Murillo, son of the presidential couple and one of the members of the ruling family most active in social networks, has reacted angrily to Meta's decision. "The electoral ballot boxes are not in a meta universe or in social networks. Votes are deposited in voting centers located throughout the national territory. Votes are won by working, in the tangible universe, where the people have tangible demands that demand a solution, "he said.
Predominance on different platforms
The dismantled campaign was dominant across platforms, with a complex network of media brands on Facebook, TikTok, Instagram, Twitter, YouTube, Blogspot, and Telegram, as well as websites linked to them. "They published positive content about the government and negative comments about the opposition, using hundreds of fake accounts to promote their posts," Meta reported.
The Divergentes portal also published a investigation which demonstrated how the Sandinista regime delivered more than 100 million córdobas (about $ 539,478,597) in advertising contracts to pro-government journalists, media outlets run by the Ortega-Murillo brothers, and advertising companies that are also linked to the presidential family.
The technology company put this network as an example of the operation of a "trolley farm", a coordinated effort by operators who share a location to corrupt or manipulate public discourse by using fake accounts to create false identities on various platforms and deceive people about who is behind the operation.
The propaganda promoted on social networks has also functioned as a prelude to justify the arrest of opponents, since smear campaigns are often unleashed. All the arrests that have occurred since last June have been previously announced by a battery of memes, videos and montages disseminated by anonymous accounts related to Sandinismo that operate in public institutions. "The purpose is to build an ideological argument to justify their acts of violence," said sociologist Elvira Cuadra.
Follow all the international information at Facebook and Twitter, o en our weekly newsletter.



elpais.com
Eddie is an Australian news reporter with over 9 years in the industry and has published on Forbes and tech crunch.