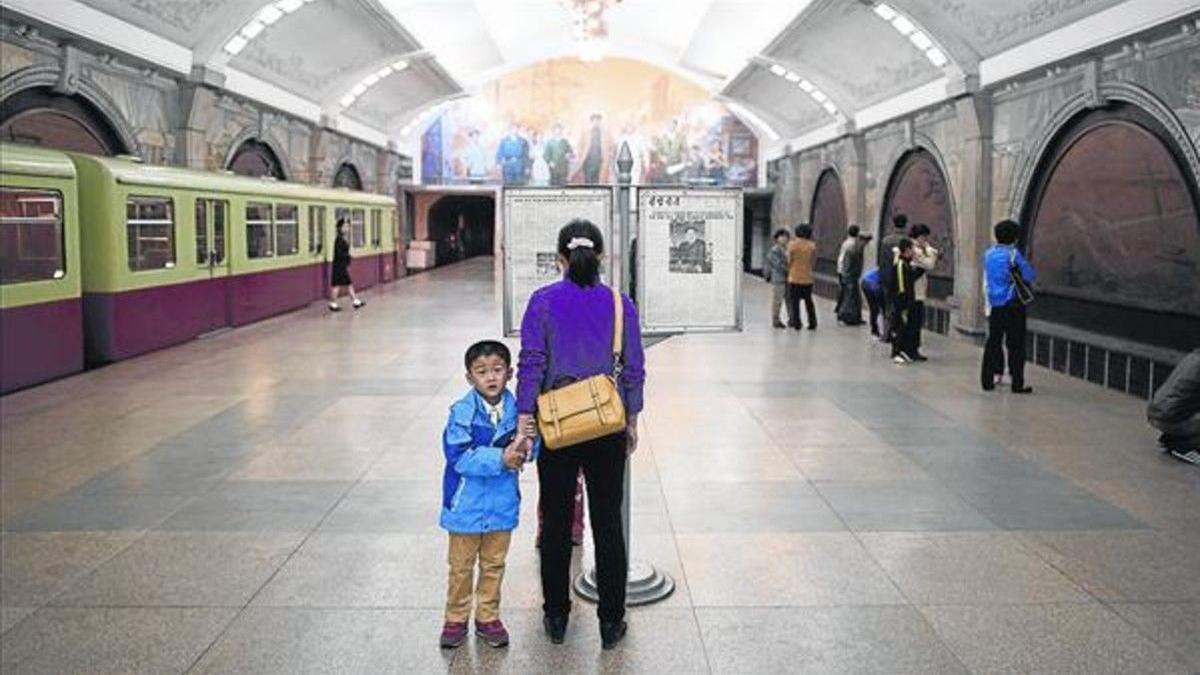 Give them the vaccines to others in need, he has asked North Korea in an exciting hymn to global solidarity against the hoarding and robbery of Western governments. With his generosity consigned, it is worth wondering What country needs them more than one with 40% of the malnourished population and a dilapidated hospital network.
Pyongyang rejected nearly 3 million Chinese vaccines this week of Sinovac. They had been offered by Covax, the program that distributes them to less developed countries, and the Ministry of Public Health replied: "These doses should be sent to seriously affected countries in view of the limited global distribution of vaccines and the periodic outbreaks that plague to different countries ".
Official figures allow for boasting: there has not been a single case. It happens that sources from the inside cited by specialized media speak of dead soldiers with symptoms compatible with the coronavirus and outbreaks in border cities with China. Even Kim Jong-un lamented months ago "the chronic incompetence and irresponsibility" of his officials in managing the pandemic. Experts maintain, however, that its incidence is minimal because North Korea lowered the blind as soon as it heard rumors about a strange pneumonia in Wuhan.
No help
Since then he has ignored any help. In July it stopped shipping millions of vaccines from AstraZeneca because, as revealed by South Korean espionage, feared thrombosis and other collateral damage. Also the doubts would have justified the recent refusal to the Chinese doses, experts speculate, because their results in Chile and Southeast Asia are frankly improvable. It was suggested that they only trusted the Russians, but their foreign minister, Sergey Lavrov, revealed in July that Pyongyang had refused their repeated offers. North Korea is not worth any vaccine.
The reasons, as the North Korean casuistry orders, do not transcend the hypotheses. Distrust is certain because the national press has doubted its efficacy, emphasized the problems of those vaccinated in the United States or Europe, and defended the "national recipe" for confinement. It may have influenced, perhaps, that inflamed pride that sublimates his juche or self-sufficiency policy because already during the famines of the 90s he denied his penalties, led international officials through idyllic tours in the capital and only when the dead piled on him did he accept humanitarian aid.
North Korean concern about the coronavirus borders on hysteria. It could be infected, his press has explained, by the sandstorms that arrive from China. The fear of the virus traveling on any surface explains that in the Chinese border city of Dandong, boxes with food, medicine and medical equipment accumulate dust. That logic would justify not allowing vaccine shipments to enter or landing planes from abroad.
Ramón Pacheco, professor of International Relations at King College and an expert on North Korea, adds a geostrategic argument against Chinese vaccines. "They depend on Beijing economically, energetically and even politically, even though they don't get along very well. Accepting your vaccinations would imply a very uncomfortable total dependence. China could ask it later to open its borders, "he says.
It also alludes to the North Korean plan to open up from next year. Vaccines are not very useful with the pandemic controlled and the country sealed but they will be more urgent then. North Korean rejection of those offered in recent months points in that direction: as stubborn as they are polite and leaving the door open for negotiations in the coming months.

www.informacion.es
Eddie is an Australian news reporter with over 9 years in the industry and has published on Forbes and tech crunch.