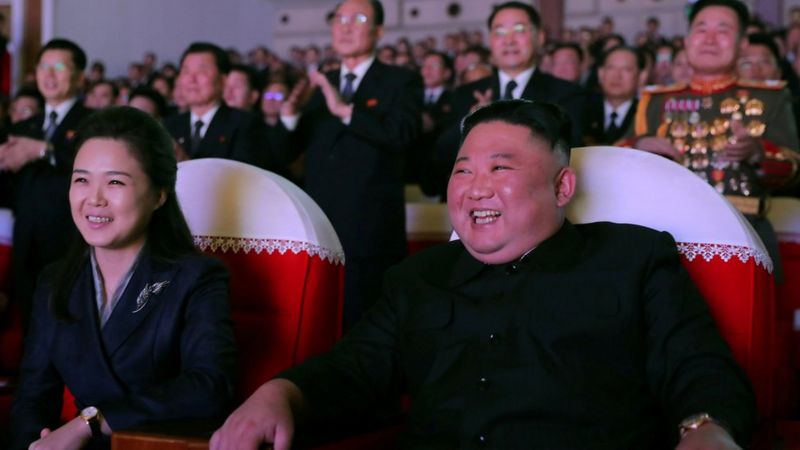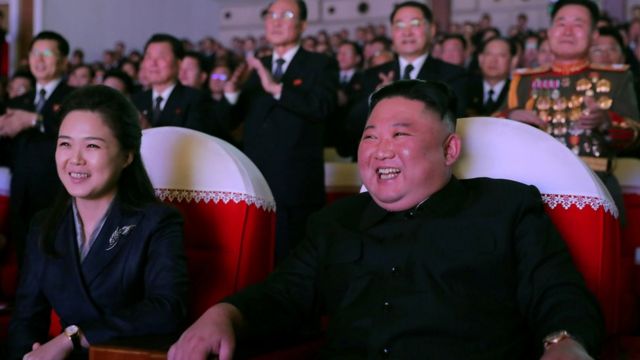 Her absence sparked speculation about a possible pregnancy or health problems.
Ri Sol-ju, the wife of North Korean leader Kim Jong-un, reappeared in public for the first time in a year, according to that country's state press.
Ri attended a concert on Tuesday to celebrate the anniversary of the birth of her husband's father, the late President Kim Jong-il.
In the past, Ri used to frequently accompany Kim on the most important occasions but since January 2020 she had not been seen in public.
According to press reports, the South Korean National Intelligence Service told South Korean congressmen that Ri was avoiding appearing in public due to coronavirus concerns and that she may have been spending time with her children.
North Korea has not officially reported the occurrence of any covid-19 cases but experts consider that this is unlikely.
According Rodong Sinmun, the official daily of the North Korean Workers' Party, the couple entered the Mansudae Art Theater together, where they were greeted with "thunderous acclaim."
The images showed the couple laughing, as well as a striking absence of protection measures against the coronavirus such as the use of masks or social distancing.
Who is Ri Sol-ju?
Ri comes from an upper class family. His father is a teacher and his mother is an obstetrician, according to analyst Cheong Seong-chang.
Press reports indicate that Ri, who is allegedly 31 years old, was a singer in the Unhasu Orchestra, an elite music company whose members are selected by the state.
Cheong notes that Ri is believed to have married Kim in 2009 and that their wedding was hastily arranged by Kim Jong-il, after he suffered a stroke in 2008.
According to South Korean intelligence, the couple has three children.
Former American basketball player Dennis Rodman had previously revealed that the couple had a baby named "Ju-ae" and that Kim was a "good dad" to her.
Earlier this Tuesday, Kim visited the Kumusan Palace of the Sun, where the remains of his father and grandfather are, to lay wreaths on the occasion of this occasion, known as the "day of the bright star."
The official media also once again referred to the Kim as "president", a departure from his usual official title, which is "leader."
The title of president was first used by North Korea's Central News Agency last week.
Typically, the title of President of North Korea is usually reserved for the late Kim Il-sung, the founder of the state and Kim's grandfather.
Now you can receive notifications from BBC Mundo. Download the new version of our app and activate them so you don't miss our best content.

www.bbc.com
Eddie is an Australian news reporter with over 9 years in the industry and has published on Forbes and tech crunch.