It is among the five essential destinations in Norway and stars in monographic reports in the most reputable travel magazines. It is the Deichman Bjørvika Library in Oslo, very close to the capital's fjord, next to the no less monumental opera building and 300 meters from the imminent museum dedicated to Edvard Munch. Its director is Knut Skansen, the same as that of the other 22 public libraries in the city, it has 13,500 square meters (the Jaume Fuster, one of the largest in Barcelona, ​​is around 5,600) and was inaugurated in June of last year, in full pandemic. And yet, half of those who entered were already visitors rather than users. "Library tourism? Maybe, but the important thing is that people, especially young people, see it, go in and then use it again as a library; today we have to package culture and reading in a different way ", reasons Skansen, one of the star guests of the VI Edita Forum held last week in Barcelona.
The International Federation of Library Associations and Libraries (the prestigious IFLA) the center has chosen the best public library in the world. In addition to its sustainability in its construction and maintenance, it is recognized by other unthinkable criteria such as praise not so long ago: it has a cinema, an auditorium, there are workshops to learn to sew, play the piano, work and print in 3D and a studio. to record podcasts… "The librarian has been a very conservative sector until a decade ago; Libraries are still conceived as centers for keeping collections, where a person asks if we have a book, we look for it and we give it to him and she goes out and goes with him. We have to fight against this mentality and change it completely, because it has been a long time since our profession is about that ".
That old conception, according to Skansen, still persists, for example, in architecture: "Libraries are still designed like a century ago, you see it when talking to architects: they think mostly of places to store and today spaces for participation and creation must prevail. , where librarians also become hosts, helping people to know what they want to do ". He supports his thesis with figures: seven years ago, the public libraries in the neighborhoods of Oslo have started a process of renovating their old reading rooms and their approach and "users have increased by 40%". Almost one in four goes from seven in the afternoon to eleven at night, opening hours without staff, where people access with their card and can be self-sufficient due to the high technology of the centers: "People demand more self-service than what we believed ", alert. In any case, he believes, "it is about them seeing the library as an open space, an extension of your home… Many of them are new users… We have to be smarter than before: we compete for the leisure time of young people and we have to know how to attract them because once they are there we will have the book ready and they can become real readers ".
Most of these new libraries are cultural cathedrals, with spectacular iconography, but they carry a double-edged sword: they attract a lot of tourists and generate significant maintenance costs. Skansen is aware. "Most of these buildings are the result of the political will to explain and economically energize a city, but politicians have understood, at least in Norway, that they also solve social problems, they are unique spaces where people can literally change their lives." Know the danger: "You always have to watch that all the money does not go to the architecture, the building, instead of the functions and contents of the library."
The librarian has been a very conservative sector until a decade ago (…). We have to fight against that mentality and change it completely because it has been a while since our profession is about that.

Knut Skansen, la Biblioteca Deichman Bjørvika
In his case, the annual budget is 40 million euros, to which, for the moment, the center only has to contribute 1.5 million. Again, change of perspective. "We need our own resources that for now we get from the rental of spaces but we have to look for imaginative solutions, such as installing a bookstore inside the library," he explains. One idea that is not always well understood in the book industry. "We are part of the same ecosystem, we need to work together", launches Skansen, while acknowledging that relationships with booksellers and publishers are not very fluid, especially with the latter due to the digital licenses of the e-books. "If they don't make access easier for us, we will lose an entire generation of readers, something even more dangerous in Norway because young people, who use digital a lot, jump easily to English." The expert claims, at least, that publishers "open their background books more, those of more than two years since their publication; we will not destroy the market, "he insists.
New librarian profiles
He also seems to be clear about the profile of the new librarian that the times require. "Despite the automation of some functions, we need them more than before, but with more specialization, because knowing how to catalog is today relative to new technologies." And he lists: "Some, with a very high digital competence; others, who are good connoisseurs of literature, especially the national one, and third parties skilled in managing events, programs, debates… ". He himself sums up the philosophy: "Before, a librarian was like an old carpenter, who knew how to make a closet as well as a door; today more specificity is required ". Of the nearly 300 people who work in the Deichman Bjørvika, half are librarians, who among other funds manage half a million physical books, of which only a quarter, he admits, circulates regularly.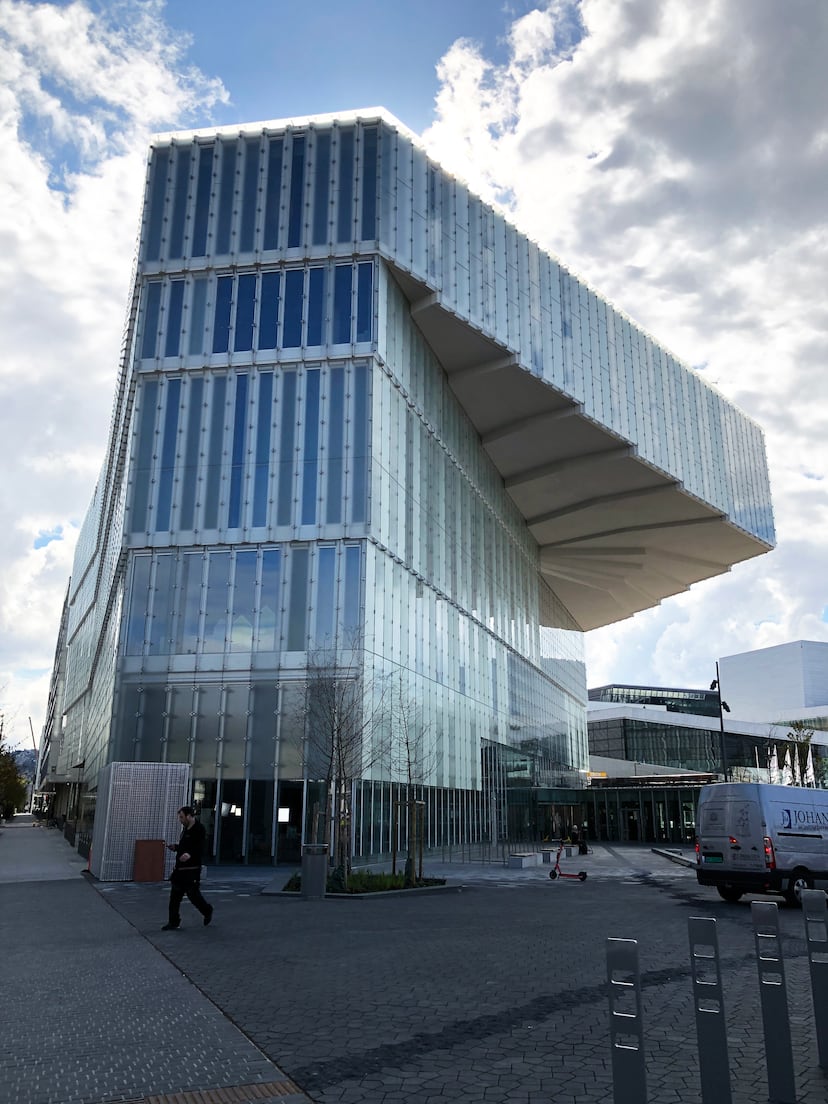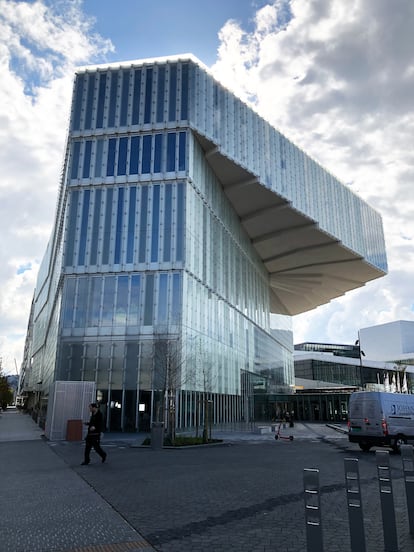 For Skansen, it would be necessary to focus more on the substance than on the form. Libraries are democratic platforms for debate and public culture; we do not ask houses expensive, it is the politicians who ask for them ". And who was previously a hotel manager, is alert to future temptations: "A library cannot just be a tourist building; I would ask politicians if they want another tourist attraction in their cities, please do not use the libraries for that ".

elpais.com
Eddie is an Australian news reporter with over 9 years in the industry and has published on Forbes and tech crunch.