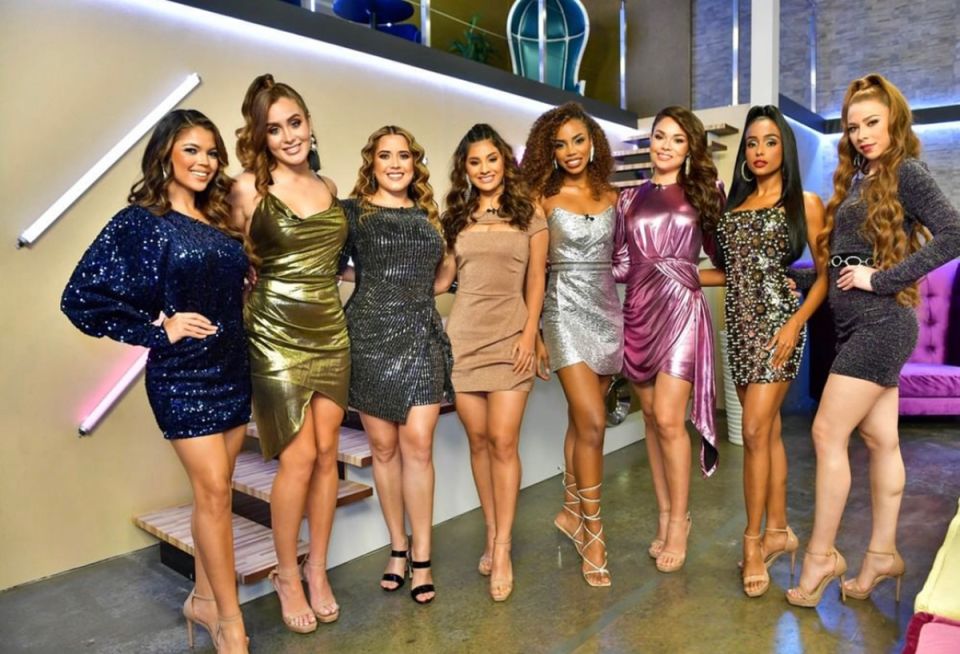 Photo: Univision / Univision
Crying, surprises and scolding is the sixth gala of 'Our Latin Beauty'', but above all a great teaching from the eliminated, Mía Dio, who was willing to leave her place and leave, if the judges saved her, so that her friend, Jacky Magaña had a new opportunity.
"When I entered the contest I thought I had it all: work, boyfriend, house, dogs, but here I realized that no, that I did not have a friend to share it and that she learned with Jacky"Mía confessed to the jury and to the presenter, Alejandra Espinoza.
"I thought I had everything, but I didn't have a friend to share it with… I was going to resign because she gave me the value of friendship, and I wanted to give her a new opportunity, because the public has not connected with her, but I have, "Mía continued through tears, as she saw everyone's surprise at this confession.

That resignation was not necessary, because of the three with the least amount of public votes, Génesis Suero was saved by her teammates, Jacky for the second consecutive week received the support of the judges and Mia eliminated the competition.
Many wonder What does Jacky lack to connect with the public? Since it has been the only one who has repeated the danger of elimination in all the finery. For Giselle Blondet, Jomari Goyso, Daniella Álvarez and Adal Ramones, it is one of the best. Not just in every trial he faces, but in his discipline throughout the week. Of all, it is the most curvilinear, something that does not live as a 'defect' or the complex of not having the measures imposed by society, on the contrary, always ensures that she is proud of who she is inside and out.
However, there is something that has not yet caught the public. But going to the beginning, as we told you, it was a very special night, promoted by the current queen and owner of the crown, Migbelis Castellanos who was in charge of the challenge of the week.
Together with the presenter, Alejandra Espinoza, and the backstage co-host, Gabriel Coronel, the challenge consisted in the art of improvisation. Outside the studio there were some containers, he had to choose one and based on what they found, they had to act. There was a detective, thief, actress, doctor and scientist.

Many of them had a double challenge, because it also came with surprise. Such is the case of Lupita Valero, whose patient was her boyfriend. Sirey Morán was brought by surprise to his father, whom he had not seen for almost 5 years. Clauvid Daly and Raishmar Carrillo had a video of loved ones.
This last, Raishmar, was chosen by the judges as the best of this week's challenge, and you will have permission to speak on the phone for 30 minutes. Although she was the winner, the week was not entirely good for her, since, as we told you, Faced with the possibility of elimination, none of her colleagues voted to save her, something that shocked the participant.
As we tell you, Raishmar has a very difficult life story, she was separated from her parents, who abused alcohol and drugs. She lived in various places and lived with various families seeking to adopt her. It was there that she met the lowest evil of a person, she was raped by one of her stepfathers.
That is why they say that it is hard, and perhaps even cold and calculating, for others. The truth is that she explained that coexistence had triggered other internal defenses based on his experiences that he had asleep and that surfaced in the week.
The truth is that anyway, he promised to be stronger and try to deliver better and not so defensive.
After the visit of Sebastián Yatra at the opening, and Carlos Rivera at the final gala, it was announced that, once again, all were in danger of elimination, the public would leave three at a disadvantage, of which one would save her companions, and the other the judges.
LOOK HERE THE INTERVIEWS WITH JACKY MAGAÑA:
DON'T MISS THESE OTHER STORIES:
• 'Nuestra Belleza Latina': They accuse finalists of being little committed
• 'Nuestra Belleza Latina': What you don't know about the 10 candidates
• Confirmed: Giselle Blondet will be the one to replace Alejandra Espinoza today in 'Nuestra Belleza Latina'

eldiariony.com
Eddie is an Australian news reporter with over 9 years in the industry and has published on Forbes and tech crunch.