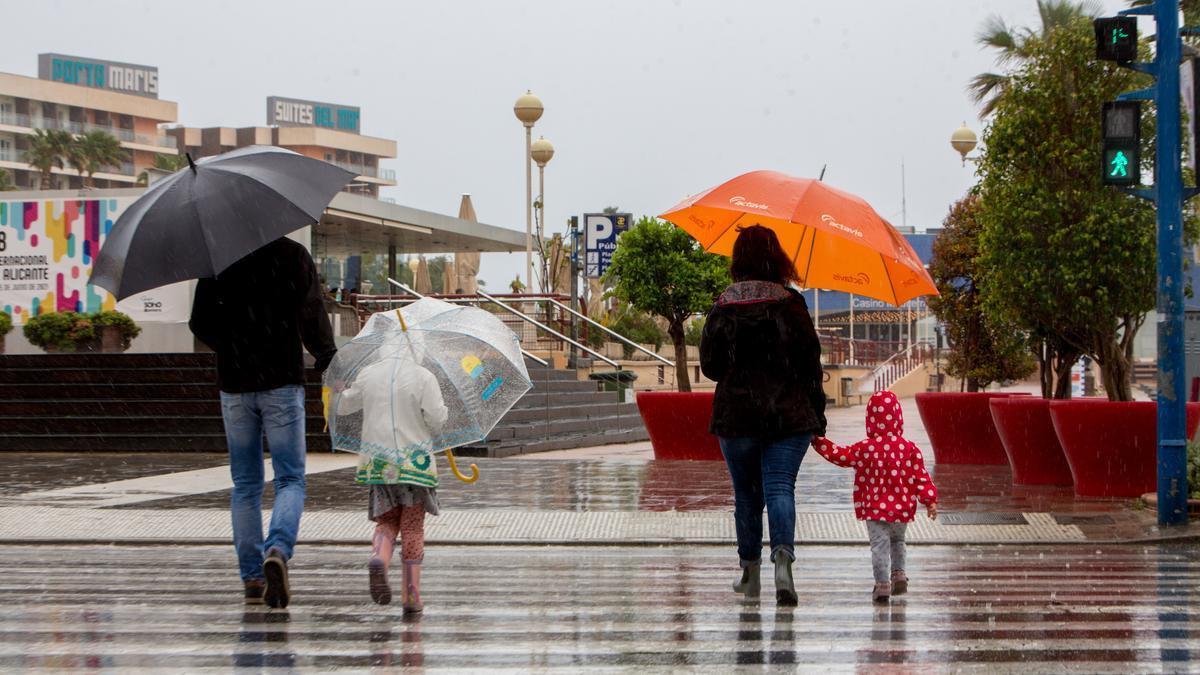 The sky of the Valencian Community will be today cloudy, with weak rainfall that it is not ruled out that they are locally strong in Castellón in the morning, with fogs and mists in the interior of Valencia and Alicante, although in the afternoon the sky will tend to cloudy intervals, the wind will blow lightly in a variable direction, with a predominance of the eastern component, and minimum temperatures will register a slight rise, but the maximums will be a little lower.
As reported by the State Meteorological Agency (Aemet), on Sunday cloudy skies will predominate, with rainfall in the southern half of Valencia and north of Alicante that can extend to other points of the coast, in addition to fogs and morning fogs. The wind will blow lightly from the east component and the minimum temperatures will begin a slight decrease, while the maximums will present little change.
In Alicante the minimum temperature is 18 degrees and the maximum will reach 25. In Castelló de la Plana values ​​that will oscillate between 17 and 24 degrees are expected and in Valencia, the minimum will be 14º and the maximum will be around 23.
The minimum temperatures will rise or slightly rise in the northern half and without changes in the rest of the territory, while the maximum temperatures will slightly decrease.
Alicante Weather for Sunday October 10
For this Sunday, in the middle of October Bridge, the Aemet weather forecast expect cloudy intervals. In addition, there is a probability of precipitation on the coasts of Valencia and the north of Alicante and they are not discarded in a more dispersed and occasional way in the rest of the community. Temperatures without changes or with slight decreases from the minimum. The wind will be variable light tending to this component.
The weather in Alicante for Monday, October 11
According to weather forecast in Alicante de la AemetCloudy skies are expected in the southeast of the peninsula, with the probability of showers in southern areas of the Valencian Community.
Alicante weather for Tuesday, October 12
Hispanic Heritage Day will bring some climatic stability to the province of Alicante. A predominance of the anticyclonic situation is expected, with stable and dry weather, and slightly cloudy or clear skies. Temperatures will experience slight increases, generally.
Time to get out of the closet jackets and cardigans to face the drop in temperatures, as well as the raincoats and umbrellas. However, here are possible plans to do on this bridge in Alicante:



www.informacion.es
Eddie is an Australian news reporter with over 9 years in the industry and has published on Forbes and tech crunch.