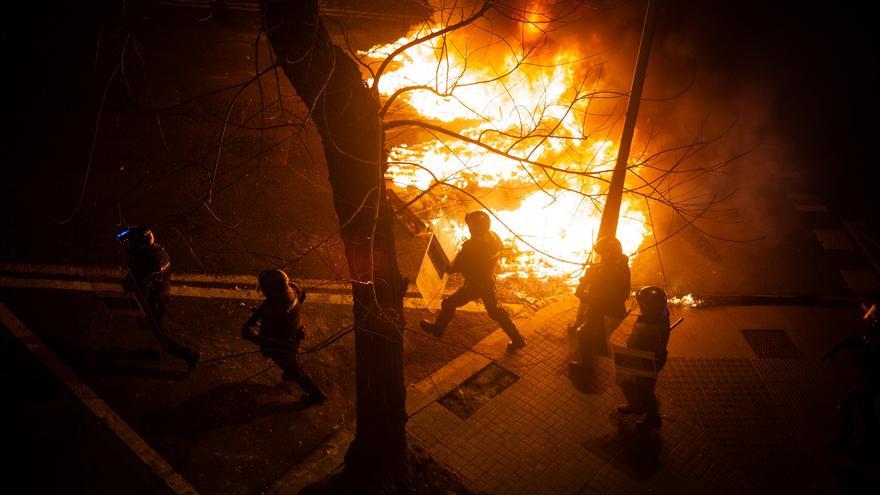 As the invitation to someone stick "an ice ax" in the head of a well-known former socialist minister or the declaration that I would give him no penalty "A shot in the neck of a pepero" or that a mayor of Lleida suffered the same fate.
Statements that somewhat recall the "like" of the new US Republican Party deputy, Trumpian Marjorie Taylor Greene, to a tweet that proposed firing a bullet at the head of the Democratic leader, Nancy Pelosi, as the way " faster "to get rid of it.
The defenders of Hasél they try to justify their manifestations or the texts of some of his songss for freedom of expression the one of creation without understanding that both must also have their limits in a democracy.
It is true that the current legislation on this matter is a totum revolutum that includes, along with the glorification of terrorism, "insults" to the flag, the Crown or "religious sentiments" and that seriously limits freedoms and sometimes in a totally discretionary way. fundamental in a democratic system.
But in no case incitement to hatred of a collectiveSuch as Jews, Muslims, Gypsies or, where appropriate, immigrants, as well as the invitation to murder a person, even if it is simply rhetoric, can be protected by freedom of expression or artistic creation.
A very different thing is the type of sanction that the legislator establishes for these crimes, which must always be proportional and does not necessarily have to be a jail sentence as we see that it has happened in the case of the rapper.
The conviction of Hasél, who has had to enter prison due to his condition as a repeat offender, has provoked, as we have seen, demonstrations by angry young people against a State that they describe as a "repressor".
Demonstrations that always began peacefully, but which, as often happens with such protests, ended up degenerating into violence, with the destruction of shop windows, vehicles and urban furnitureAlong with the throwing of stones and other objects against the forces of order.
What is in any case reprehensible, after these altercations occurred, are the statements of support for the "young anti-fascists whowho are demanding justice and freedom of expression in the streets ", in the words of the United / Podemos spokesperson, without those words being accompanied by a rejection of the violence used by some.
Statements that have absurdly reminded some commentators of former President Donald Trump's words of encouragement to his faithful vandalism, who, after swallowing all his lies, stormed the US Capitol.
What can be said is that this type of disorder only favors those who try to discredit a legitimate and totally justified protest movement against the current state of affairs and gives wings to the extreme right of Vox, always ready to fish in troubled waters. .

www.informacion.es
Eddie is an Australian news reporter with over 9 years in the industry and has published on Forbes and tech crunch.