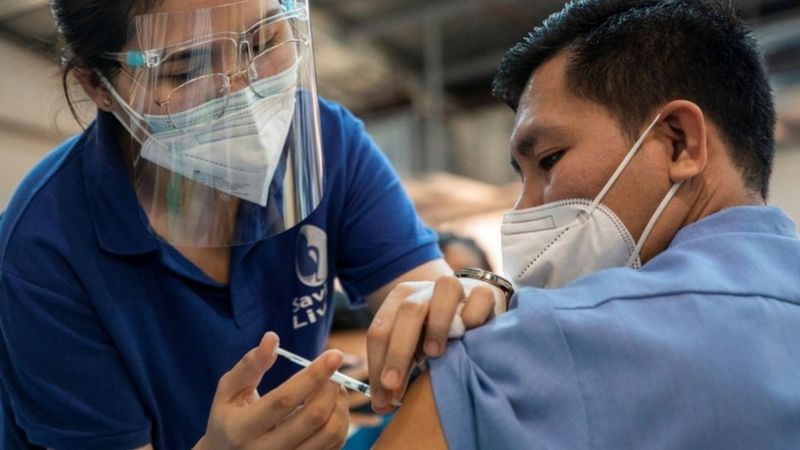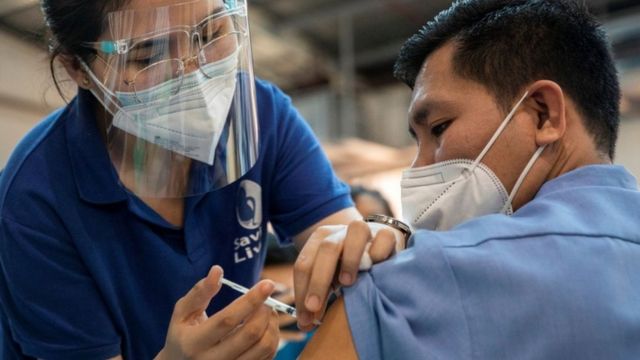 Whether the vaccines we have work or not -and to what extent- against omicron is something that we will learn in more detail as the days go by. This is how science works. It evolves as events occur and evidence accumulates.
But the first studies, quick, not definitive and without being reviewed by peers, bring good and bad news.
This new variant of coronavirus appears to have increased ability to escape immunizationBut the available research indicates that our vaccines will continue to protect against the most serious forms of the disease.
Of course, this will continue to depend on many factors. A young and healthy person does not react the same as an elderly person or with some other risk factor, for example.
Degree of protection varies according to each individual and it is not an exact science.
Those who already have a booster dose seem to be better protected against the virus and this also includes the new variant.
Ómicron worries because it is the most mutated variant to date.
How does the Pfizer vaccine protect?
This Wednesday, Pfizer and BioNTech, creators of one of the most administered vaccines in the world, presented the first preliminary reports on the protection against omicron.
Once again, these are data that must be interpreted as the first available evidence. Neither their findings are definitive nor do we have enough information from other manufacturers such as AstraZeneca, Moderna, Sinopharm, Sinovac or Sputnik V, to name. other vaccines being administered in Latin America, for instance.
Pfizer's analysis indicated that the protective effect falls drastically against the new variant. However, they added that a booster dose greatly increases the immune system's defense against omicron.
Several countries, especially those with more resources, have begun to administer a third dose to their population, which has generated ethical debates about whether it is a higher priority to further strengthen the protection of citizens of rich countries or to ensure that the most lagging countries have access to more vaccines.
According to a statement from Pfizer, plasma from people who received two doses of the current covid vaccine had an average 25-fold reduction in omicron neutralization compared to previous versions of the virus.
This, they added, indicates that two doses of Pfizer might not be enough to protect against omicron infection.
However, "vaccinated people still appear to be protected against the most serious forms of the disease".
The good news is that the Pfizer booster dose appears to offer such protection.
"According to preliminary data, a third dose provides a similar level of neutralizing antibodies against omicron than two doses against other versions of the virus," the statement said.
Similarly, Pfizer / BioNTech added that it is developing a specific vaccine against omicron, which they hope could be ready in a period of 100 days, in March, always pending regulatory approval.
Studies in South Africa
From South Africa, the country where omicron was first detected, the first studies -without being peer-reviewed- they point in the same direction than Pfizer research.
When analyzing the antibodies of 12 people who received the Pfizer vaccine (half of whom had also previously been infected with the coronavirus and the other half had not), the researchers noted that the antibodies produced were much less effective in preventing infection against omicron.
However, the perception of Alex Sigal, virologist at the African Health Research Institute in Durban and author of the study, is that although he believes "there will be a lot of infection", not sure if this will evolve into a situation of sanitary collapsehe told The New York Times newspaper.
The good news here is that the virologist initially feared that, in the face of such a mutated virus, the vaccines would prove totally ineffective, but this is not the case.
Sigal added that the effects of booster doses of vaccines still need to be studied further, but he suspects that "how many the more antibodies you have, the better you will do"against the new variant.
It is worth remembering that vaccines trigger an immune reaction that goes far beyond the production of antibodies, a reaction that is not measured in the studies listed here.
"Still vaccines are very likely to protect most people against severe forms of the disease because they train the immune system much more than to produce neutralizing antibodies, "explains BBC health and science expert James Gallagher.
"T cells, which act on an infection, are better at dealing with the variants, as they attack different parts of the virus."
In summary, that the first preliminary studies suggest that, although protection against cases of reinfection seems to be lost, it is expected that we will continue to be protected against serious cases of the disease and that, also, even taking into account that it reduces the capacity of our antibodies, the answer of T cells remain a reliable weapon to fight the virus.
Booster dose
Another preliminary study, not peer-reviewed and sponsored by vaccine manufacturers, specifically evaluated the effectiveness of booster doses (in this case, those from Pfizer and Janssen) in 65 individuals.
Although not omicron specific, the study suggests that the additional dose of the vaccine "increases antibody responses in people who had been vaccinated at least six months before "with the Pfizer vaccine.
However, the researchers note that it is still unknown how long this protection boost will last.
For now, the World Health Organization (WHO) maintains that the expectation is that the vaccines will continue to be effective against omicron.
"We have highly efficient vaccines, which have proven effective against all variants so far, in terms of preventing severe forms of COVID-19 and hospitalizations. There is no reason to believe that it will be different"With omicron, Mike Ryan, WHO's emergency director, told AFP agency.
Anyway, governments and scientists remain vigilant and monitor omicron as it progresses.
"A sudden big wave from the omicron can still cause problems, even if it only causes mild symptoms for most people," explains reporter James Gallagher.
"If the few who have severe COVID-19 cases become infected with omicron at the same time, that could put pressure on health systems again," Gallagher adds.
Now you can receive notifications from BBC Mundo. Download our app and activate them so you don't miss our best content.

www.bbc.com
Eddie is an Australian news reporter with over 9 years in the industry and has published on Forbes and tech crunch.