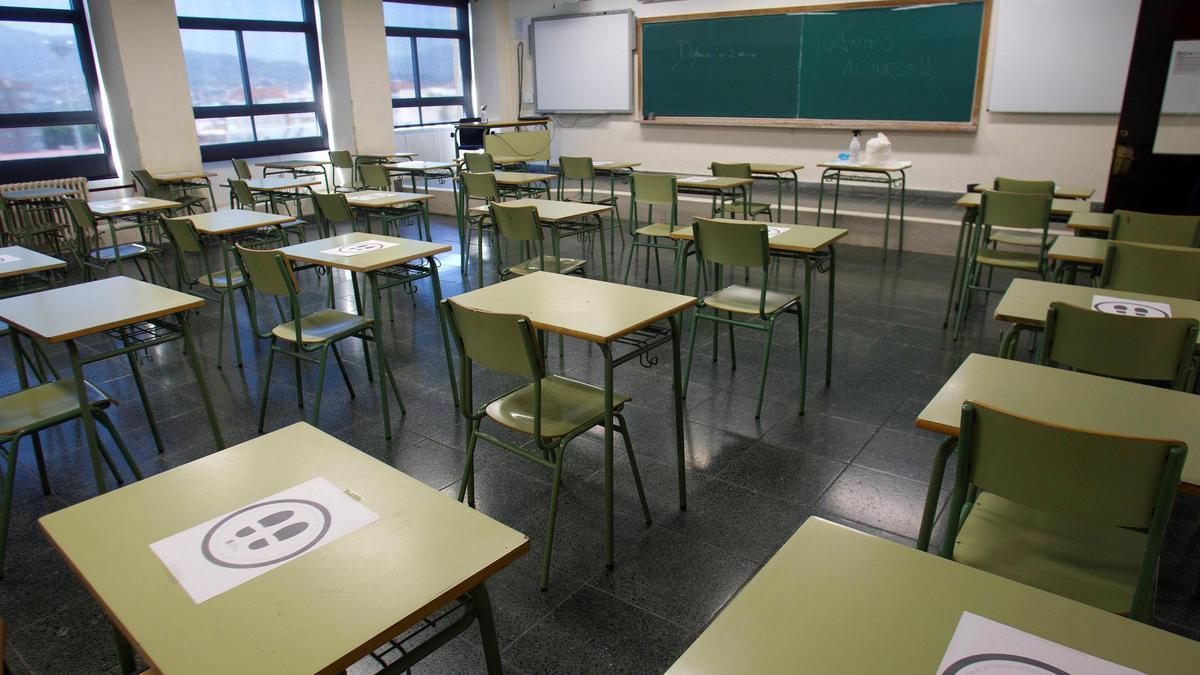 More than a year after the start of the coronavirus pandemic, a third of Spanish students crossed out "very negative" the experience of confinement and believes that the only valid formula is face-to-face education.
This is clear from a survey by the Sociological Research Center (CIS) on trends in the digital society during the covid, which indicates that 94% did not receive help to have computer equipment or internet connection so he could do his homework.
The survey shows that during the last year 90.2% of educational centers established some distance support procedure to maintain teaching, compared to 7.5% who did not.
To the CIS question – only to those who have a connection at home and are students – regarding whether the experience of confinement during the pandemic has been very negative and shows that the only valid formula is face-to-face education, 32.2% indicated that agrees with that statement in front of the 63.6% who expressed their disagreement.
In addition, 86% of the students stated that face-to-face education is essential, but some online activities should be incorporated, increasingly in line with age – only 11% expressed dissatisfaction with this premise.
Throughout the survey, the CIS distinguishes between the questions posed to the set of interviewees; those that were carried out to those who have an internet connection at home and have lived at home during the pandemic with school-age children or youth, and those who are students.
Before the emergence of the health crisis, Most of the centers (59%) did not regularly carry out teaching activities or workshops and only 14.5% had total or mostly online training.
The results of the sociological study reflect that most of the centers and teachers have made an enormous effort to adapt to forced gears to the circumstances that have arisen and that have had to improvise methods and online protocols to impart knowledge (91.7%)
When asked if the educational center ignored the students who had connection difficulties, 23% answered affirmatively and 66.4% the opposite.
During the year of the pandemic, almost four out of every ten respondents indicated that they spoke by phone with each teacher; 95% maintained direct video communications by computer or mobile; 81% used videos or audios recorded by teachers with the content of the failed classes, and a similar percentage received master classes.
As to whether teachers are highly qualified to use digital methods in education, almost 42% said yes, compared to 53.3% who answered negatively, and almost nine out of ten believed that they have been able to adapt to the situation using the internet and other digital technologies.
About 61% indicate that these professionals have felt overwhelmed by the situation, while 31% consider it not.
Only 13% stated that it was very difficult or impossible for them to contact teachers online or by phone -86% explained that this did not happen to them.
And only 5.5% stated that they had received some help to have computer equipment or internet connection for children or young people to carry out their educational tasks (94% said no).
In the case of those who obtained it, 63.5% indicated that they received it from an educational center and 27% of a public administration.
In most cases the aid has consisted of a tablet or other computer equipment (44.4%); financial aid (3.7%); a special discount (8.7%); an education or training (4.4%) and a computer loaned or loaned (24.8%).
One positive aspect is that the need to be totally or partially confined to the home during the pandemic has resulted in 59% of those surveyed claiming to have participated more actively in the education of children or young people, although 39.8% answered no.

www.informacion.es
Eddie is an Australian news reporter with over 9 years in the industry and has published on Forbes and tech crunch.