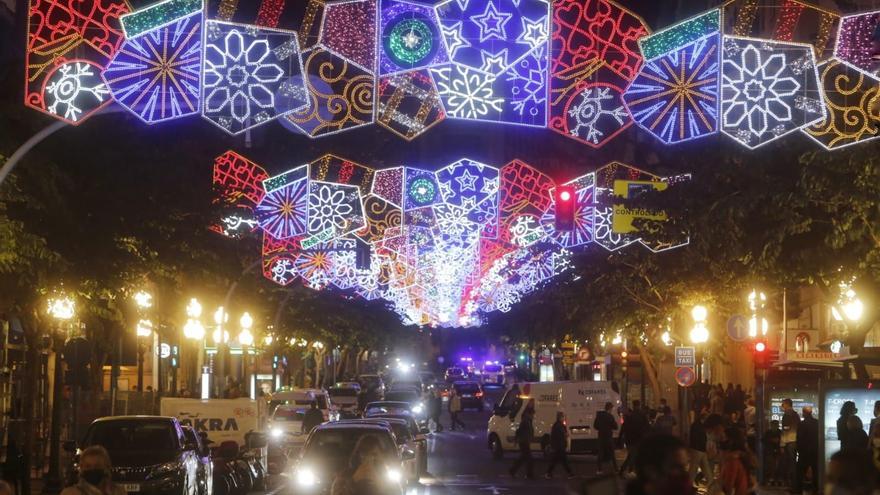 Whatever it is, it is Christmas time and this year COVID has imposed a greater sense of the common. There have been no big fights over nativity scenes in public spaces, gigantic and ornamented with lights that give the street some of the joy that is missing and that the masses of seemingly carefree shoppers do not hide. We have saved a good part of the great secular demands that, once again, want to prohibit and send to the private sphere, for the moment, what they want to be private. I do not understand them. If they do not believe in God and consider that This is an invention, as well as political ideologies and other sensibilities, without substantial and eternal significance, why do they insist on its demolition. Something is wrong with that speech, especially freedom.
Christmas this year is a little more authentic, similar to the previous ones to consumerism that rents everything to the external, to the most attractive advertisement, forged on the heart and sensitivity, right, but with the same objective as the shocking junk so fashion and that make up the advertising of the present.
Not extended families to whom little or nothing is seen, but found on a day that was always one of the immediate ones. That's how it was when I was a child, when traveling was an epic and Christmas Eve was a nuclear family thing. Parents and children and grandparents for whoever had them. I did not know them.
There will be no crowded mass of the rooster or it will be late, because at 12, at home like Cinderella, that story that young people no longer know because another wave of egalitarian and totalitarian health has decided that they must be expelled into the kingdom of oblivion. As if previous generations were infested with as many and varied social and educational flaws as the prominent propagators of the one, great and free ethic want to make us see.
Few carols are sung and the usual ones are forgotten, those that are part of our cultural heritage; The zambomba cannot be used, nor the carraca, not even the squeaky and splendorous bottle of aniseed anise in its accompaniment of treble.
What is certain is that they will not go out after dinner to celebrate the night, as if it were another, leaving the elderly alone and without company. A custom that is also new – for a decade now – strange to those of us who comb gray hair and not very compatible with Christian Christmas, although it is compatible with the sentimental immensities of those who share consumption goals and struggle to raise the nothing imposed on their beloved faith or, simply held. A faith, as I always say, that you have or you don't have, that you don't have to explain because it is sentimental and voluntary. That it is not reason, because it is deeper and more absolute than reason. Faith is doubtless, because it is accepted. The reason is doubt if it wants to advance and be reason and when it wants to be absolute, it becomes authoritarianism that causes a certain perplexity and amazement at its elementality. And those of us who have faith also profess in the field of reason. When I hear the anticlericals that populate our landscapes deny believers reason and I see them argue, I fall into slumber or into the permanent doubt of whether the human being will survive this century as it is.
Christmas, with its Three Wise Men included, forged generations of hectic but beautiful nights. Some did not have kings because their parents, sure, were so republican that they blinded the dreams of their offspring. Pablo Iglesias was still brought coal and there he is giving the rod with the Republic all day, obsessed, almost sickly in the simplicity that the solution to all ills, his Fierabrás balm, is Zapatero in the Royal Palace. It is what has so much exaggeration. A little Baltasar would not have hurt. Black – with forgiveness, but that's what we called it with extreme affection – was the favorite of the children of my childhood. That childhood that left and that this Christmas returns in a small part forced by an evil that has taken away many of the best. For them let us sing to the child God at his birth.

www.informacion.es
Digsmak is a news publisher with over 12 years of reporting experiance; and have published in many industry leading publications and news sites.