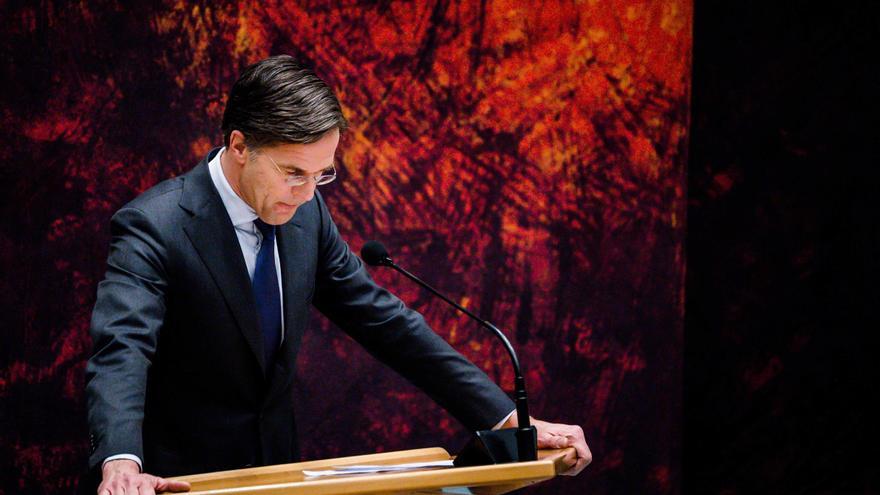 Christian Union, a partner party of the Netherlands' acting coalition, ruled out on Saturday being part of the future Dutch government if it is led by Mark Rutte again, after this liberal has been disapproved this week by a majority of Parliament.
The leader of the Christian party, Gert-Jan Segers, acknowledged that trust in Rutte has been "broken" after the scandal in which he has been involved when trying to convince the deputies that he had not lied by denying first, to recognize after had proposed to appoint Christian Democrat Pieter Omtzigt during one of the exploratory meetings – a phase in which positions are not discussed – for the formation of the future government.
"The truth is managed in a way that is very problematic for us. That was the last straw," Segers said, lamenting that the way counter-power is treated is "very damaging to political culture" and pointed directly at Rutte, without ruling out a future government with the liberal VVD if it is not led by him.
Segers acknowledged that in the sitting legislature "there were many moments of good cooperation" and that he has "a lot of personal appreciation" for Rutte, but does not see him as a future prime minister after being the subject of strong criticism from the entire House, which voted in favor of the motion of disapproval.
Mentioning positions, with names and surnames, at a premature stage, is skip the allied search protocol for a coalition and Rutte denied having been the one to mention Omtzigt, whose name appeared in leaked annotations from early meetings but, when the original documents were shared with Parliament, it emerged that it was he who proposed giving Omtzigt a ministerial position.
The liberal politician then said that "He did not intentionally lie" to the deputies and the press When they asked him about the matter, he "remembered badly" what he had said during those meetings, but the extreme right presented a motion of censure considering that he had lied, while the progressives (D66) and the Christian Union (CDA) they presented a motion of disapproval in extremis, which was the only one that achieved sufficient support.
This last motion was an alternative to reprove his behavior, since it has less political weight than censorship, which could have killed his political career and would have forced him to resign as acting prime minister and as leader of the Liberals.
"If we had supported the motion of no confidence on Thursday, the political and social chaos in times of coronavirus would have been incalculable. We cannot be held responsible for that. But in the long term, we would like to contribute to a change and a different political culture, and that also requires a different manager. We want to be part of a new culture with more transparency, "added Segers.
Next week a new person will be appointed to test the political ground, meet with leaders and try to see if trust in Rutte can be restored as prime minister although, if in this process the liberal politician is shown to be an obstacle, he could be forced to step aside.

www.informacion.es
Eddie is an Australian news reporter with over 9 years in the industry and has published on Forbes and tech crunch.