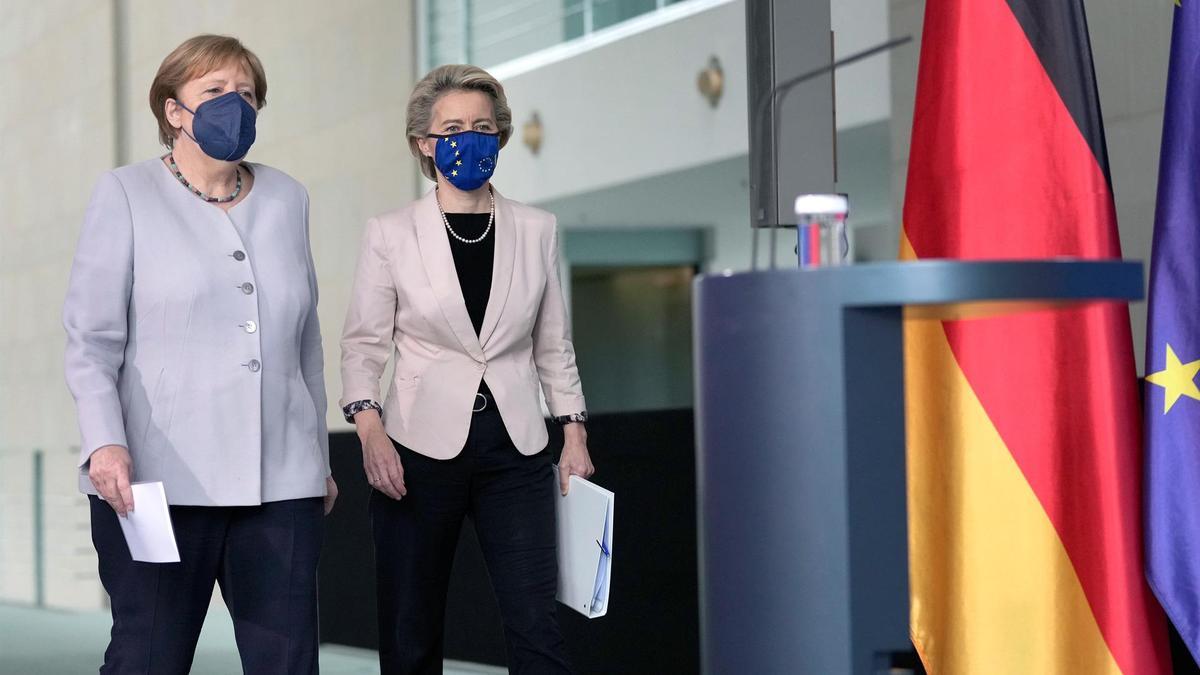 Despite the fact that women occupy 46% of the positions in public administrations, only 31% hold positions of power and represent only 20% of senior positions, as revealed by a report published this Thursday by the United Nations Development Program (UNDP). The work, 'Gender equality in public administration' – published together with the Gender Inequality Research Laboratory at the University of Pittsburgh – reveals that "persistent" gender gaps "remain" globally and women they still face glass ceilings and walls that prevent them from advancing to the highest levels of power and influence.
The UN and the University of Pittsburgh recognize that there has been some "progress" In terms of female representation in public administrations in many countries, this circumstance does not mean that women in many regions of the world are still "significantly outnumbered" by men when it comes to leadership and political decision-making. In this sense, they have warned that removing women from "critical" decision-making processes and roles, including managing the covid-19 pandemic, threatens the possibility of achieving an "inclusive" and "green" recovery. after the pandemic. According to both organizations, women "shine" as leaders and, when they hold leadership positions in public administrations, governments are "more responsive" and improve both the accountability and public services that are provided to the population, indicates the work .
For sample, a button. The report claims that when women are in power they attend to forgotten problems, such as violence against women, services provided to children or health. Frequently, in addition, there are lower levels of corruption and political parties are more inclined to work in a coordinated manner. "While the COVID-19 crisis poses unprecedented challenges to governments and their citizens, effective decision-making in public institutions and responsive and innovative public services are more important than ever," the UN and the University have highlighted. of Pittsburgh, who have insisted on the impacts that the pandemic has on women and girls, such as the increase in violence against them or the loss of jobs and income.
Your role in the pandemic
The report, which has analyzed 170 countries, has revealed that women have a "very limited" role in decision-making on health policy, included in the response of the various nations to the covid-19 pandemic. Specifically, while 58% of the employees of the Ministries of Health are women, they occupy, on average, only 34% of decision-making positions.
In addition, female representation is also low in government working groups charged with fighting the pandemic, which are in charge of leading governments' response to the crisis. Of the 300 national task forces surveyed in 163 countries and territories, women hold 27% of positions and lead 18%. Only 6% of those studied show gender parity, while 11% –a "shocking" percentage for the signatories of the study– do not have no woman absolutely. "The effects of covid-19 are not neutral in terms of gender," recalled the UNDP administrator Achim Steiner who, therefore, has considered that "women should fully participate in public institutions and have a chair in the table when governments are planning their responses and determining the best way out of the crisis. " "The essential decisions made today will affect the well-being of people and the planet for generations. A sustainable recovery is possible only when women are able to play a full role in shaping a post-covid-19 world that works for all of us." , has added.
Glass walls, in addition to ceilings
On the other hand, the work has found that women who work in public administration are "isolated" in certain work areas, so they come face to face with glass walls, in addition to ceilings. Thus, the number of women is higher in ministries focused on issues that impact them, health and education, but they remain "low" in other areas. For example, despite the fact that women are "disproportionately" affected by climate change, their participation in ministries responsible for environmental protection is among the lowest of the 20 surveyed. They represent 33% globally and parity in this area is "rare", potentially "further hampering" effective climate action and a green recovery.
Similarly, in the area of ​​socio-economic policy making, data reveal that women average only 36% of decision-making positions in economic ministries. "Gender equality and diversity are key to improving government function and the quality of life for all of us," insisted the Senior Vice Chancellor of the University of Pittsburgh, Ann E. Cudd, who highlighted that the research published this Thursday "It has generated important new information that not only highlights the problem, but also provides the necessary evidence to address these disparities."
In this sense, the work provides a series of recommendations, which include strengthening and pressing for the approval of new laws, frameworks and policies, such as quotas, or promoting an institutional change that includes a reform of the workplace, Resource policies Inclusive humans or the criminalization of machismo and workplace harassment.

www.informacion.es
Eddie is an Australian news reporter with over 9 years in the industry and has published on Forbes and tech crunch.