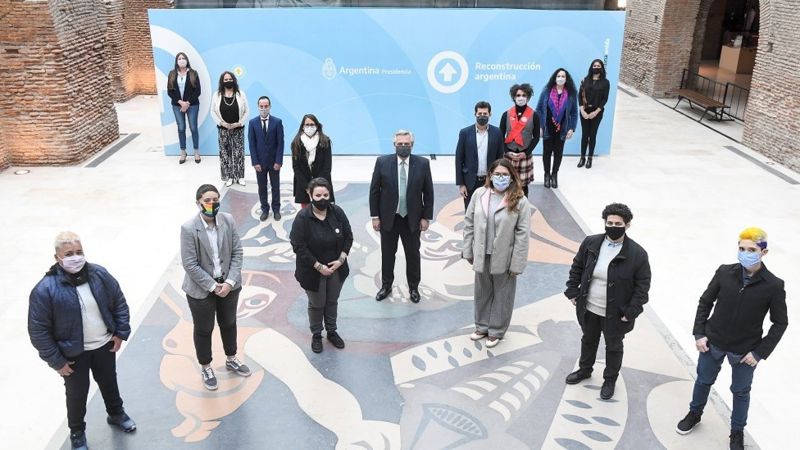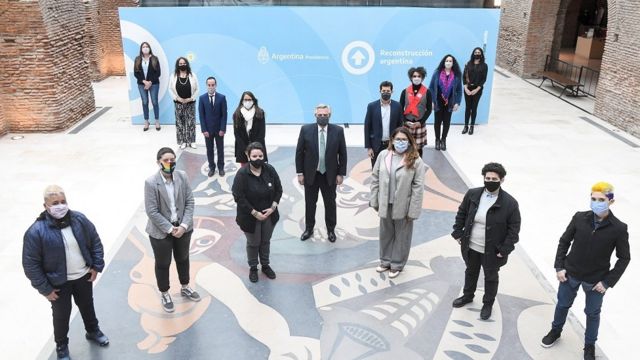 Argentina became the first country in Latin America to recognize on its identity document people who do not identify with the female or male categories, and allowed them to use option "X" instead.
The decree of President Alberto Fernández seeks to protect in this way the right to gender identity that Argentine legislation has recognized since 2012.
"The State should not care about the sex of its citizens," said Fernández, who participated this Wednesday in an act of delivery of the first identity documents with the new option.
"There are other identities besides that of man and woman that must be respected," he said.
The measure is valid for both national identity documents and passports issued by the South American country.
Argentina thus joins other countries that have adopted this system for formal identities of non-binary people, such as Canada, India and New Zealand.
"I will be free"
One of the first people to receive his Argentine National Identity Document (DNI) with the non-binary nomenclature was Gerónimo Carolina González Devesa.
35-year-old and a medical professional, González Devesa had been battling for three years to achieve formal recognition of his non-binary identity.
In 2018 and with the help of the expert in law and bioethics Eleonora Lamm, González Devesa had managed to get the province of Mendoza to update her birth certificate without stating her gender, something unprecedented until then in Argentina.
From that moment, the fight began so that his DNI would also recognize his non-binary option, to which other people joined by incorporating requests in different Argentine public offices.
"I wanted to change my identity, break with the traditional binarism and I asked Eleonora if it was possible that the DNI did not include any sex. The answer was affirmative and thus we began to walk this path," González Devesa said in statements quoted by the newspaper Mendoza El Sol.
He added that on the way they had to circumvent "stones" such as the coronavirus pandemic, but having reached their goal is equivalent to "a cry for freedom."
"I feel that for the first time in my 35 years I will be free. I will stop giving explanations to society about my identity. This step that the country will take is historic," he said minutes before receiving his new document.
"We are not an X"
The ceremony in which President Fernández and other Argentine government authorities participated included a claim from one of the activists present.
"We are not an X," protested the person, unhappy with the use of that letter to identify non-binaries, upon receiving his new ID.
"My internal feeling is not an X and I want to make it very clear," he added.
Fernández himself responded to what he described as a "complaint" and pointed out that the nomenclature has been incorporated into international conventions and allows "opening rights within limits."
"It is progress, we should not deny that," said the president.
Now you can receive notifications from BBC Mundo. Download the new version of our app and activate them so you don't miss out on our best content.

www.bbc.com
Eddie is an Australian news reporter with over 9 years in the industry and has published on Forbes and tech crunch.