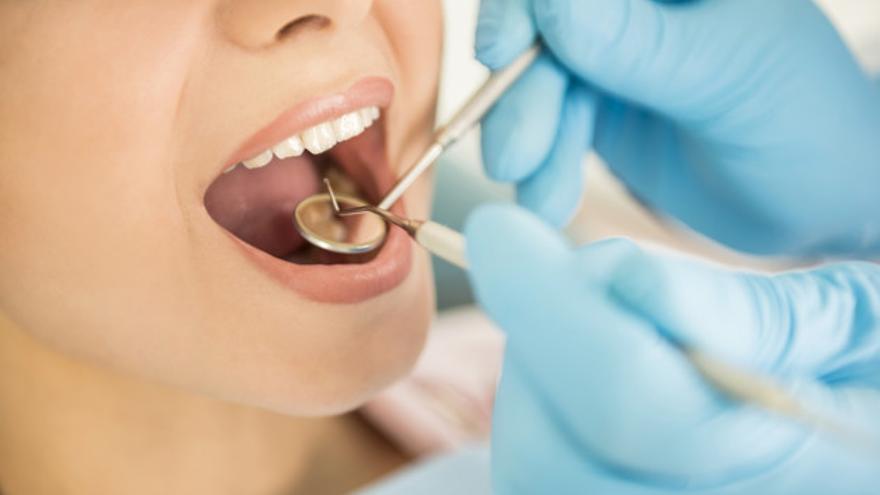 On Oral Health Day, we must highlight the importance that Spaniards give to their smile and their caring habits. A pretty smile begins and ends with a excellent oral health, so it is important to make an annual visit, not only when you have pain or discomfort in the mouth.
In this sense, on a scale of one to ten, almost 27% of Spaniards place the importance that you give to your smile, followed by more than 22% who place it at eight and 20% at nine. However, visits to the dentist are the unfinished business. Almost 20% of Spaniards let two years or more pass before going back, this is how a study carried out by experts reveals it.
This study also shows that almost 50% of Spaniards consider that the most important thing for a beautiful smile is have properly aligned teeth, and 58% would be willing to carry out this monitored treatment from home.
Though the frequency of visits to the dentist can improve, Spaniards get a notable high in the daily care of the smile, and it is that 87% of the population maintains a proper hygieneThis is stated by both men in 84.3% and women in 89.8%.
Do you know why it is essential to follow the advice of your dental hygienist?
The odontology is one of the health sciences that is responsible for the diagnosis, treatment and prevention of the oral diseases, which also includes the teeth, the gums, mucous membranes, periodontal tissue and the temporomandibular joint.
This discipline is responsible for protect oral health of people, preventing oral diseases. The main ailments oral In order of prevalence in society, and worldwide, they are: caries, which is damage that occurs in the tooth, caused by the presence of acids produced by bacterial plaque / biofilm deposited on dental surfaces.
A plaque caused in part, by the ingestion of foods and drinks with sugars, and a poor oral hygiene; and, secondly, periodontal pathologies or tooth loss, which can be prevented by constantly maintaining a routine of adequate oral hygiene and visiting your doctor regularly. dentist and dental hygienist. That the health professionals are responsible for educating, training, and monitoring, as a preventive measure, the oral health of the citizen.
The dental hygienist is one of the professionals who instills some correct life habits. And therefore healthy, to maintain some healthy teeth, optimal oral health that will help improve the quality of life.
While tooth decay is more common in children, adults are also at risk for it. And they are at particular risk of tooth decay if they suffer from dry mouth caused by a lack of saliva.
This is due to some diseases, the use of some medications, and radiotherapy and chemotherapy treatments. It's of vital importance go to the dentist at least 1 time a year, to detect possible cavities; since, if they are not treated, they can destroy the affected tooth and can lead to its loss.
Regarding periodontal diseases, the main pathologies that affects the gums are the gingivitis and the periodontitis. The first is a process by which gums They end up swelling and bleeding when brushing. While the second, it is an aggravation that damages the soft tissues and the supporting bone of the tooth, until it causes its fall. The periodontitis It thus becomes the main cause of tooth loss in the adult population.
It is studied, verified and ratified by organisms such as the WHO, that a disease in the oral cavity it can lead to serious pathologies in the health of the person (cardiovascular diseases, premature births, …).
10% of the world's adult population suffers from periodontal disease. And 1 in 3 people suffers cavities (data provided by SEPA, Spanish Society of Periodontology).
In this way, dentists and dental hygienists, are the professionals whose mission is the search for optimal oral health of the patient, improving their quality of life, avoiding certain pathologies and even others, such as certain infections, canker sores mouth and the unwanted Cancer oral.
5 are the basic measures to maintain a good Health oral: the brushed dental diary, at least 2 times a day, the tongue cleaner, as the tongue is a special place of accumulation of bacteria and viruses; rinses with specific CPC mouthwashes that reduce bacterial and viral load; and the floss The interdental brushes, plus the regular visit to the dentist and dental hygienist.
In these times of pandemic, more than ever one must maintain a good oral hygiene. Cetylpyridinium chloride (CPC), a chemical component present in some mouthwashes, has an antiviral effect. According to the Medical Staff, it is being shown in "preclinical trials" that mouthwashes with this component could reduce the contagion capacity of the SARS-CoV-2 coronavirus by up to a thousand times.
It is a tip from the College of Dental Hygienists of the Valencian Community to have a healthy mouth, free of aches, pains and diseases.
The dentist, the new safe place in this pandemic
It was never easy to go to your regular dental appointment. But nobody wants to suffer a toothache nocturnal, those who have suffered it know it well.
From day one, this center of dental specialties, was characterized by amiability of your team. A group of highly qualified professionals, but above all, human people. And as several of his patients say, you breathe good atmosphere in that clinic, You can tell that they get along wonderfully well with each other and that is transmitted. The patient feels that joy Y doctors touch, able to eliminate stressful situations or negative thoughts quickly.
Protected and protecting, uniformed with the new trends of this pandemic, the famous PPEs. The clinic it is still a health center where all safety regulations are met and recommendations from the health authorities. As well as rigorous periodic controls of all personnel (antibody tests, antigens and PCRs) to protect patients from any possible cross contamination.
Even with all the specialists and auxiliary personnel already vaccinated, the clinic continues to have a strict anti covid protocol, which begins with a telephone triage on the appointment reminder and confirmation call.
And since science does not stop advancing, they cling to it to fight a little more if possible, the fight against covid-19. And it is that many of the assiduous patients at this dental clinic will already know that prior to dental treatment or dental check-up, they are offered a mouthwash with which they have to perform a rinse into your oral cavity.
Said product is none other than hydrogen peroxide or povidone iodine (in non-toxic concentrations, of course). Since numerous studies have shown certain decrease in viral load in the case of being infected.
More information:
Direction: C / Aspe, 49 – Local, 0320, Elche
Tel. 966 67 46 04
24 hour emergencies: 640 61 88 35
Email: [email protected]

www.informacion.es
Eddie is an Australian news reporter with over 9 years in the industry and has published on Forbes and tech crunch.