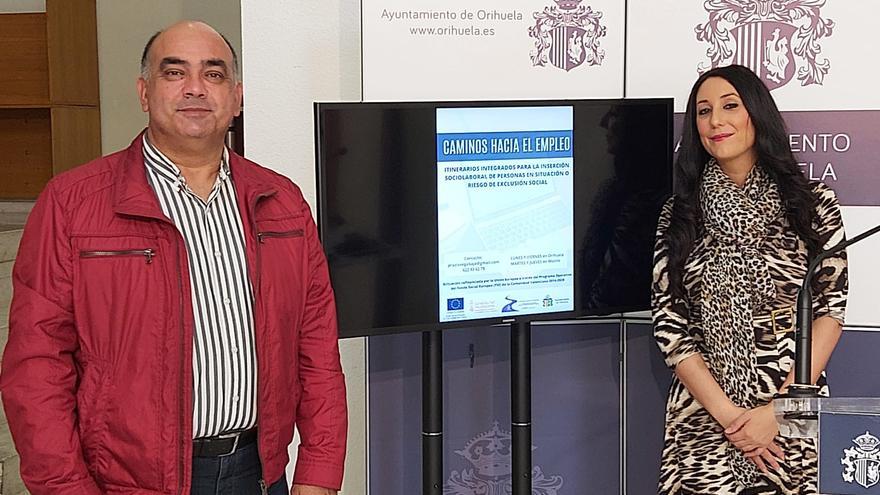 Above all, emphasizing training in two essential fields for the adaptation of people to the new labor markets, since the profiles demanded from companies have varied significantly in recent years.
But not only that, but it also seeks to revalue those personal aspects that a worker can contribute to his team. "What is intended is to look beyond the formative or academic aspects in the selection of personnel and train the social and technical component as an inseparable set of necessary skills in those people who already start with difficulties in the labor field ", explains Almudena Baldó, councilor for Equality and Social Welfare.
The program, which has the collaboration of the European Social Fund, is aimed at unemployed women residents in the municipality of Orihuela and its districts, establishing two execution areas: the local for citizen participation in the Ociopía Shopping Center (Monday and Friday in the afternoon) and the Civic Center of Molins (Tuesday and Thursday in the morning).
The objective of the socio-labor insertion process is to "develop the social and technical competencies of women users, reduce the exclusion factors of the recipient population, provide tools for the active and effective search for work and individually attend to cases with problems specific ", adds Baldó.
The program will be carried out taking care of the whole of the interested population, as well as including a phase in which those cases that require a individualized and specific support according to the profile and needs of each user.
There will be several training modules and workshops that will focus on the development of the curriculum, social skills for the job interview, planning in the job search process, digital literacy, entrepreneurship and management of frustration, self-esteem and motivation.
"In this case we are talking about a group of social exclusion and people with some type of vulnerability who are the ones that make up most of the unemployment lists. Also if we add little training or no work experience, because they have been dedicating themselves to family work or other chores, it is clear that these women can hardly get out of unemployment, "says Víctor Valverde, mayor of Employment Promotion. In this sense, remember that "within the competencies that we local corporations have, we try to reduce the unemployment rate as far as possible".
In Valverde's opinion, "with these workshops anyone can be active in job search. People must be encouraged to look for work, because many lose hope of finding a job due to age or other reasons. "

www.informacion.es
Eddie is an Australian news reporter with over 9 years in the industry and has published on Forbes and tech crunch.