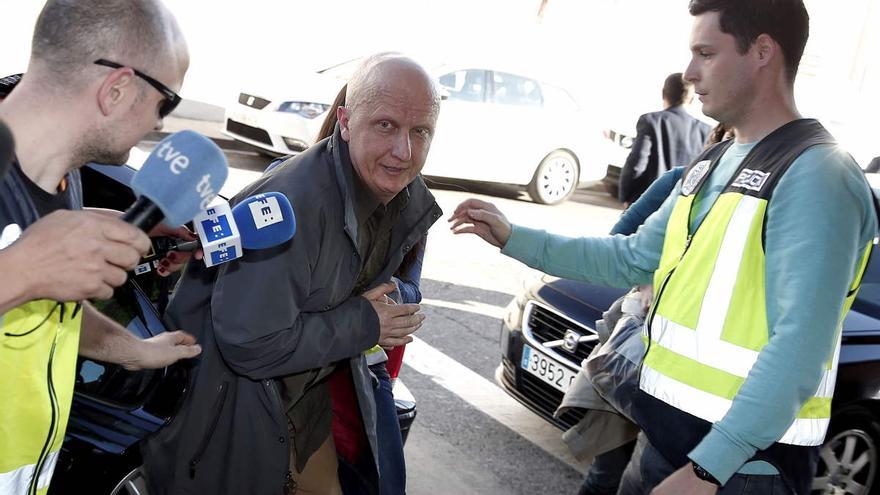 The Provincial Court of Madrid has sentenced Paco Sanz, known as the man with 2,000 tumors, to two years in prison for fraud, as well as a refund of 36,918 euros for pretending that he suffered from a lethal disease and that if he did not travel to the United States to be cured, he would to die.
The sentence is the result of the agreement reached between the defense of Paco Sanz and the Prosecutor's Office in the first session of the trial by which the defendant acknowledged the facts and the Public Ministry reduced his request for a sentence from six years to only two.
However, an agreement was reached regarding the civic responsibilityl about each of those affected.
The same happened with his ex-partner, Lucía Carmona, for whom the Prosecutor's Office requested three years in prison and, after acknowledging the scam, was reduced to one year and nine months in prison.
Now, the hearing set at 36,918 euros (of the allegedly 260,000 thousand scammed) the amount that you will have to return to the twenty applicants, among them the actor Santi Rodríguez, the comedian José Mota or the presenter of the television program "Hermano Mayor", Pedro García Aguado.
The convicted person must also pay a fine of 2,160 euros, as agreed by the court, which condemns his ex-partner Lucía Carmona to pay 911 euros for the crime.
According to the sentence, Paco Sanz was diagnosed with the disease of "Cowen's Syndrome" in 2009, which is "characterized by the appearance of benign tumors" but without the risk of dying, which is why he took advantage of his illness to obtain "an illicit financial gain from 2010 to 2017".
During this period of time, Paco Sanz made believe, through social networks and the media, that his illness was "very serious", so he created a web page in which he exaggerated the symptoms of his illness in order to "move people" into donating money to finance an alleged treatment in the United States.
But in reality, as the sentence explains, "It consisted of a free experimental trial at no cost."
For get more donations, Sanz gave the possibility of receiving money through text messages, so he managed to scam thousands of people.
His ex-partner, Lucía Carmona, He was the owner of one of the bank accounts so, according to the ruling, he profited from those donations, with which he bought trips, high-end technology and a car, among other things.
Finally, the court has not considered that the public figures are compensated with double the amount they donated and also for damages, something that the lawyer for the Anfitec association, Manuel Merino, described during the trial as "excessive" as "Paco Sanz is sentenced for life."

www.informacion.es
Eddie is an Australian news reporter with over 9 years in the industry and has published on Forbes and tech crunch.