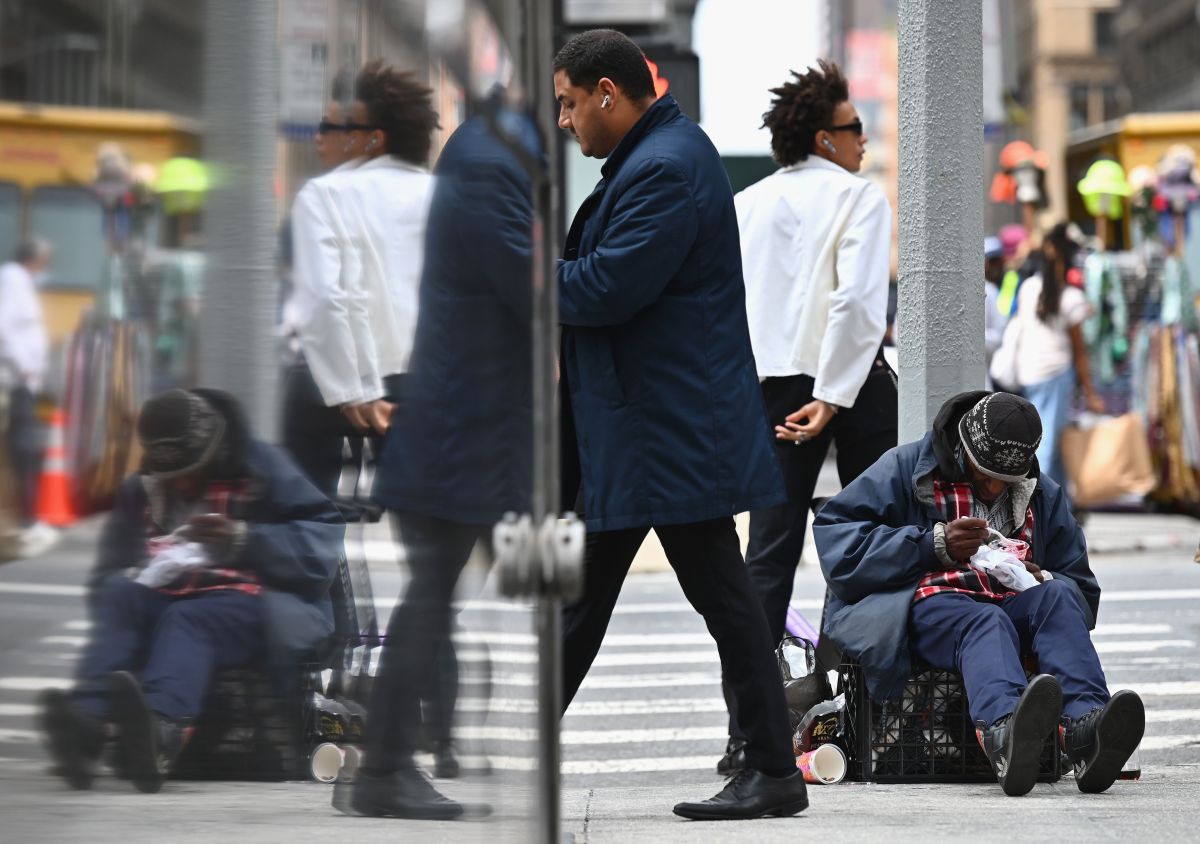 The homeless adult population has grown steadily during the pandemic.
Photo: Angela Weiss / AFP / Getty Images
The coronavirus pandemic has not only severely impacted the economy, causing the closure of companies and small businesses, but it has also posed a great challenge for New Yorkers who have lost the source of income with which they and their families could support themselves and, above all all for those who were already helpless.
"The Big Apple faced a growing homeless crisis before the pandemic, and COVID-19 has only exacerbated this challenge."
This phrase from Comptroller Scott Stringer summarizes in part his report unveiled on Wednesday, March 17, on how spending on services for the homeless grew by 138% between 2014 and 2020, reaching a total of $ 3.5 billion, due to to the increase of that population. Only, between 2019 and last year, spending increased by 8.7% (or the equivalent of $ 284 million), driven in large part by the crisis generated by the pandemic. These figures are part of the annual report on municipal agencies that are on the Comptroller's Agency Watch List.
According to the analysis, despite extraordinary measures taken to prevent homelessness and in the construction of permanent housing, the homeless population in shelters has remained persistently high, resulting in increased costs. and services for the homeless.
One of the points that the report highlights is the impact of COVID-19 on the population of municipal shelters. While the number of people entering shelters decreased due to the eviction moratorium in effect during the pandemic, federal assistance, and fear of contagion, the single adult population continued its steady growth with 8,208 more single adults in shelters. now than in March 2014, an increase of 80%.
The pandemic also prompted the City to further increase its reliance on commercial hotels, signing a nearly $ 300 million contract with the New York City Hotel Association to place homeless people in those facilities to prevent spread. of COVID-19 among the homeless population.
"The City is spending more money than ever on services that are supposed to help people overcome and prevent homelessness, but we are not seeing reductions in homelessness," Stringer stressed. "We are simply not creating enough affordable and supportive housing to make a long-term difference in the lives of New Yorkers in need. We need to make sure every dollar is spent effectively and really helps homeless New Yorkers. "
This is the third year that municipal spending on the homeless has been featured on the Comptroller's Watch List, which focuses attention on the municipal agencies that raise the greatest budget concerns.
The Comptroller's recommendations
Comptroller Stringer urges expanding supportive housing that combines affordability with social services and directing capital investment toward creating affordable housing for very low-income households.

eldiariony.com
Eddie is an Australian news reporter with over 9 years in the industry and has published on Forbes and tech crunch.