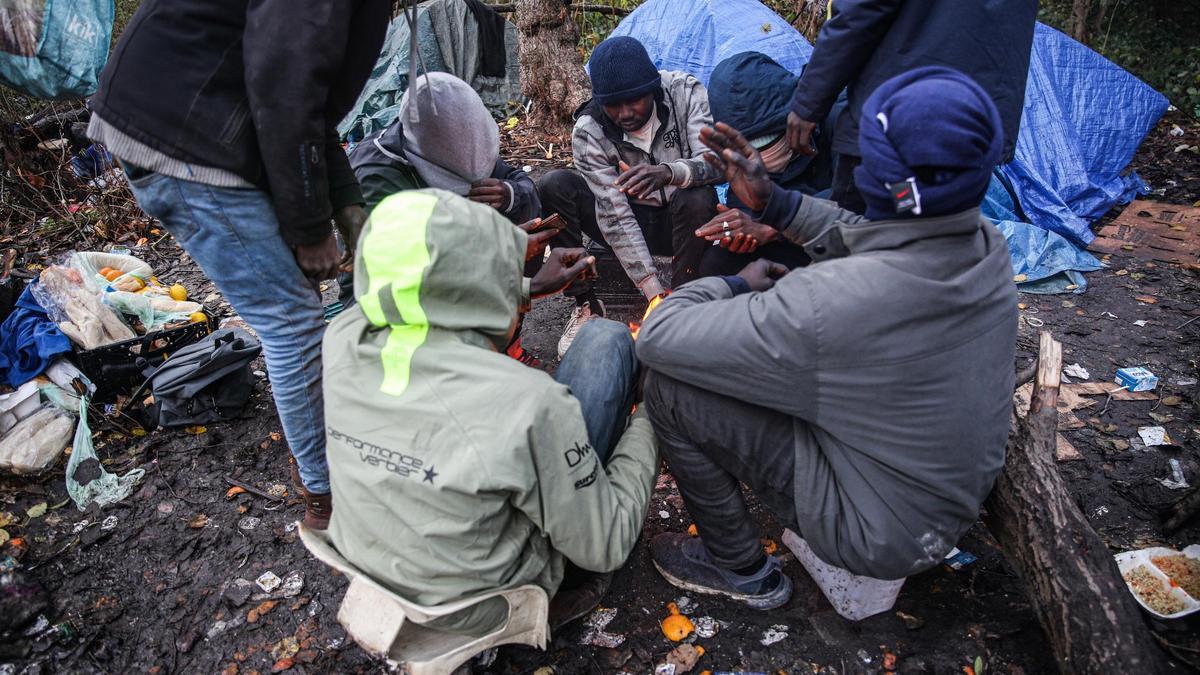 France I would like him to United Kingdom change your rules to apply for asylum, since it considers that the obligation to do so from British soil is an incentive for migrants to cross the English Channel irregularly, with the risk of new dramas at sea.
"The UK must open a legal access to immigration", French Interior Minister Gérald Darmanin said on Monday.
Darmanin in an interview with the BFMTV channel once again blamed the British labor market, which is very permissive towards people without papers, of constituting a knock-on effect for migrants who risk crossing the English Channel.
Darmanin showed his willingness to "argue" with his British counterpart, Priti Patel, whom he had The invitation to participate this Sunday in Calais in a meeting with other European ministers on the migrant crisis was revoked after the death of 27 of them last Wednesday when the boat in which they tried to reach the English coast was wrecked.
But "on condition that we have a normal relationship", something that has not happened in recent times, since "private speeches" that they have with British officials "are not always in accordance with public speeches".
The French minister referred specifically to the letter to Emmanuel Macron, that the British Prime Minister, Boris Johnson, posted on social media without having previously communicated it to the French president, and in which he asked France to accept the return of all those without papers who arrived irregularly on the English shores.
This morning, the French Interior Minister was summoned by Macron to participate in a Defense Council in which the problem of immigration between Paris and London was to be addressed.
Relocated 12,000 immigrants
Darmanin stressed that while France has received 150,000 asylum applications so far this year, the United Kingdom has only received 30,000. He also said that many migrants who intend to cross the English Channel clandestinely do not want to apply for asylum in France.
According to his own figures, 60% of those who jump into the sea for that voyage are eligible for asylum in the UK, but the problem is that this request can only be formalized if they are on British soil and therefore their interest in arriving, even at risk.
Hence the French request for London to reform the asylum application rules.
The French minister said that his country has rehoused 12,000 migrants who arrived in the Calais and Dunkirk region to try to cross the English Channel in different structures all over France and who has proposed shelter to others, who refuse to accept it because what they really want is to go to the UK. Hence his insistence that the British "change their legislation."
Darmanin was against the idea of ​​setting up offices to collect British asylum claims on the French north coast because that would attract even more migrants there.
He said that there are currently about 2,000 of those people in that area waiting to embark clandestinely. and he considered that in part this is explained because in the United Kingdom they do not need to have the papers in order to be able to work.

www.informacion.es
Eddie is an Australian news reporter with over 9 years in the industry and has published on Forbes and tech crunch.