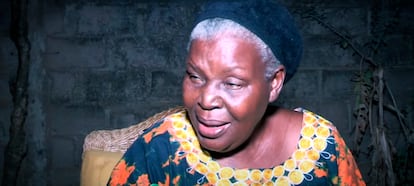 Without barely recovering from the surprise that the Nobel Prize for Literature this year put the center in Africa with the work of Abdulrazak Gurnah, which we will soon have the opportunity to read also in Spanish, as the Salamandra publishing house has announced, we woke up with another Good News.
On this occasion the writer Paulina Chiziane has achieved the Camões Award, the most important award for literature in the Portuguese language. This was instituted in 1988 and to date there are seven African writers in the Portuguese language who have achieved it: two Angolans (Pepetela and José Luandino Vieira), two Cape Verdeans (Arménio Vieira and Germano Almeida) and three Mozambicans (José Craveirinha, Mia Couto and Paulina Chiziane).
PALOP is an acronym that designates the African countries whose official language is Portuguese (Guinea Bissau, Cape Verde, Angola, Mozambique, São Tomé and Príncipe and Equatorial Guinea, which adopted this language as their official language). These Lusophone African countries contain a good number of writers, perhaps the best known of them are Pepetela, Germano Almeida, Mia Couto, Agualusa and Ondjaki, as well as Paulina Chiziane, whose works can be read in Spanish. However, the list of names unknown to the reading public in Spanish keeps multiple treasures to discover, to name a few of them: the Mozambicans Ungulani Ba ka Khosa and Lilia momplé, the Angolan Djaimilia Pereira or the Cape Verdeans Manuel Lopes, Eileen Barbosa or Vera Duarte. The panorama is different in Guinea Bissau and São Tomé and Príncipe where literary production is going at different speeds.
The author says in 'The joyous song of the partridge' that without the contribution of the blacks, colonization would not have been possible
With regard to Portuguese, which Chiziane uses in her writing and which has led to this award, she learned it on a Catholic mission, although she speaks the languages Draft beer and ronga. Born in Manjacaze, on 1955, within a Christian (Protestant) family. At first the school of this woman, who prefers to be called a "storyteller", was the fire around which her grandmother told the stories of her childhood. He grew up within the Portuguese colonization, which appears so much in his narrative, in Lourenço Marques (current Maputo). Later, that observant and introverted girl became the first female novelist in her country, after passing through the Frelimo (Mozambique Liberation Front), with the publication of Ballad of Love with the Wind (1990). The writer herself has affirmed that during his first literary advances almost no one believed in his work, which investigated silences and taboos.
That work was followed by other books, where he turned history and traumas, with the woman always at the center, until she became the literary reference that she is today. Three of them, at least, are translated into Spanish: in 1996, Winds of apocalypse (Txalaparta, trans. Marta Rosa Sardiñas and Teresita Urra), focused on the Mozambican civil war; in 2002, Niketche, a history of polygamy (El Cobre, trad. Pere Comellas) around this question and in 2008, The joyous song of the partridge (Elefanta, trad. Rodolfo Alpizar, currently only in ebook format) on discrimination, assimilation and miscegenation. However, his literary career must be completed with another eight titles up to the most recent one published in 2018, the song of the enslaved.
It has been said that "Paulina Chiziane's narrative springs straight from life with captivating vigor". The truth is that her voice crosses time and space, she takes us by the hand to shake us with her need to make Mozambican women speak in her works as if thus compensating for the silence of a patriarchal society that denies voice, rights and the female presence.
On interview The writer has commented that the work that has touched her the most of her production is Winds of apocalypse. It is a tough novel about the civil war (1977-1992) in which the loop of hunger, death, violence, inhumanity threatens to have no end. Chiziane seems to paint, like when she was a child but without a trace of innocence, authentic and macabre paintings where all that remains is unreason, madness and massacre. And he lets out the disappointment that the whole process after independence brought him.
Years later he wrote Niketche, a history of polygamy which is his best known work and which is considered a classic of Portuguese literature. Through it, its protagonist Rami, a submissive woman bent on her husband, discovers with surprise his polygamy. At first his anger is thrown at the other wives until he begins to listen to them and changes. The traditional Mozambican world — also different in the north and south of the country — emerges strongly from the lives of this handful of women who end up uniting in front of their husbands. Thus, they end up finding their way to resist and, although sometimes we do not quite understand it, to win.
Finally, in The joyous song of the partridge, Chiziane fills the pages of this novel with a powerful thought that immerses herself in the identity question that oscillates between blackness, assimilation and miscegenation. The female protagonists live under the consequences of successive waves of situations that have stolen their place in the world. Thus, reflective language emerges as an intimate stream full of questions through which it reviews, very critically, the history of its country, always subjected to external agents that have kept them slaves. Those white masks in black skins that are some of the characters that appear in the novel, with which colonialism will inhabit mind and belly. Arguing how through a new lexicon realities are changed through linguistic aesthetics to hide the successive atrocities that the people of Mozambique have suffered. Saying aloud things like that "colonialism is male" and adding that "without the contribution of blacks, colonization would not have been possible."
Paulina Chiziane, excited after receiving the award, has dedicated it to the women of her country. A writer who points out the purpose of her homework in The joyous song of the partridge: "Telling a story means taking minds on the flight of imagination and bringing them back to the world of reflection."
You can follow PLANETA FUTURO in Twitter, Facebook e Instagram, and subscribe here a nuestra 'newsletter'.



elpais.com
Eddie is an Australian news reporter with over 9 years in the industry and has published on Forbes and tech crunch.