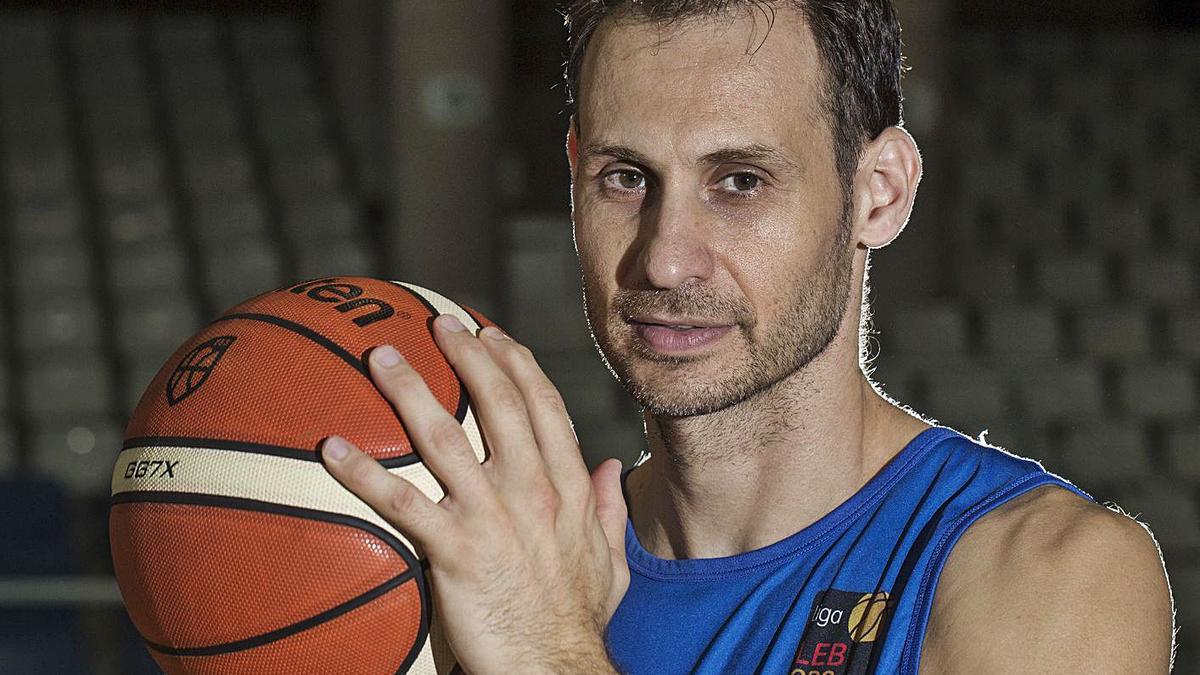 Flee any euphoria despite the spectacular start of the HLA and it is clear that playing behind closed doors hurts them more than any team.
Five consecutive victories. Did you expect this start?
I was hopeful that the team would compete well, since in the preseason it was clear that our competitive level was going to be high. I wasn't expecting a 5-0, but I did expect a good start.
I don't know if he remembers the last defeat …
The truth is far away, it was in December in San Sebastián. We go day by day, we don't even think about it and it's very positive. We always face the next challenge as the most important. When you win you have a feeling of a job well done. It is what we always want to have.
They have made victory a habit …
It's part of the game, even though we lost a game in preseason. When we lose we will assume it normally, just like victory. The team knows how to react to everything.
On Saturday they have an important test in Almansa …
It is a good test, it will be complicated and also a game that counts because Almansa is right now in the top five. We are very excited to face that match and no fear in case the first defeat comes or what may happen. I would have liked to play there with the stands full, it motivates me.
It could be the 15th win in a row …
I don't like to think about this kind of thing. The figure is spectacular and speaks for itself, but it is there for people to express their opinion and be proud of us, we know how this works, the day we lift our breasts they sink it easily.
They have changed players compared to last year but the team maintains the same line …
There are differences, what the team has is a good solvency as we had last year. Pedro (Rivero) tells us how we should get the best out of ourselves. This team has a very good competitive character, it is spectacular. I don't think the team will ever lose face to the competition. Our DNA is very good.
What doesn't change is its performance …
I feel very good. During the confinement I was worried about the break and how it could affect me, but in summer I did a very intense and quality work and I am reaping the fruits. But this is very long and there are ups and downs. I was clear that we had to start well with the new competition system and I focused on getting to the start well. Behind there is a lot of work, the summer has been one of the most intense I have had in the last ten years. There are few days I have free. You have to be very clear about your profession and your age.
To put some but, in the last two home games they have entered cold …
Yes. Playing with the empty pavilion at home is tough. You play away from home and you are already alert, you know that the game is going to be complicated, you have maximum concentration and you don't think about how the stands will be. But at home you see the Pedro Ferrándiz empty, you warm up and you can't believe it. In the end, it influences you a bit, then the game gets complicated, you get involved and you forget. These are circumstances that would not happen with our people. Those of us who know the atmosphere in Alicante can say that we have indeed lost a very important point compared to the rest of the competition. It's a weird feeling, but I feel lucky to keep racing. The months that we couldn't do it were very hard.
They are the only team of the two groups that has not lost. They already see them as one of the favorites for the ascent …
Promotion is something that has crossed my mind since the preseason, not for taking the five victories. First we have to get into the group of those who are going to fight for it. We don't have any pressure.
Do you see yourself playing in the ACB again?
Yes of course. Without any problem, I have no doubt. It is very difficult to get promotion but if we do, I see myself in the ACB with Lucentum. It is one of my dreams since I returned from Italy, to help bring the team back to the highest level and to be able to enjoy it.
Just one promotion this year …
It is very complicated, many circumstances have to be given, but it is difficult for the five or six teams that opt ​​for it this season.

www.informacion.es
Digsmak is a news publisher with over 12 years of reporting experiance; and have published in many industry leading publications and news sites.