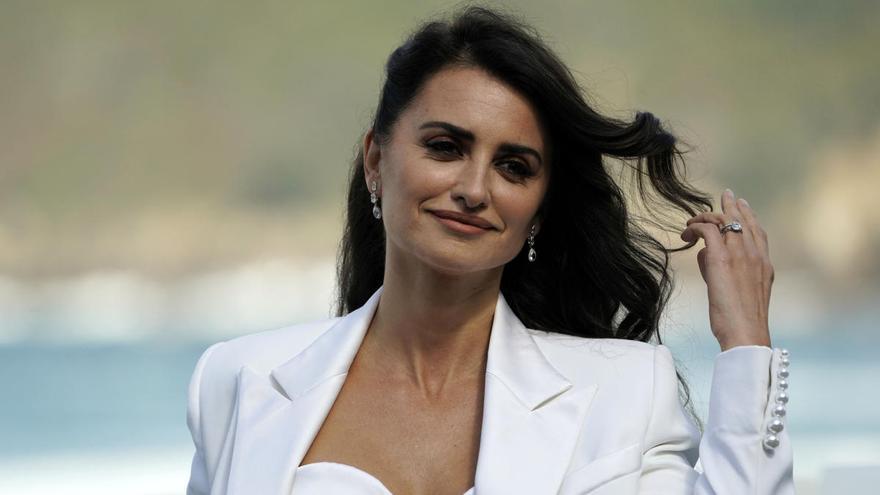 Actress Penelope Cruz look to the future with hope for change, concerned about the situation of culture, which she considers "unfair", excited about her new project with director Pedro Almodovar and with the "hope" that the pandemic "ends" and serves to "unite" us.
This has been expressed by the actress in the January 2021 issue of the Vogue Spain edition, which goes on sale this Friday, in which it also addresses its feminist side, his love for nature and animals, and where he demands the need to "reconnect" with what is important and authentic in this 2021.
In the interview, lThe actress is concerned about the situation in the film and cultural industry, a sector that is? "suffering a lot", a problem of "always" because it ensures that "we must give another place to culture"
"Many families live from this, who are having a really bad time. We must stop identifying this sector with the face of ten or twenty privileged people. And I use that term in the sense that we are lucky to have a constant job since we started. Something for which I feel grateful and surprised every day, "she assures in the interview.
Complains that the issues related to his profession "have no official answer", which he considers as a lack of respect for the families that live from the cinema, the theater or the music. "It is something that must change because it is very unfair."
A few months ago, in the face of the emerging health crisis, Penelope and her husband, Javier Bardem, donated up to three times medical supplies and masks to different hospitals in Spain.
"We felt a lot of need to try to contribute. You don't change big things, but we wanted to do our bit." explains, a help that Pedro Almodóvar and Alejandro Sanz joined, with whom he has now launched a aid campaign for the Red Cross food bank, to which he encourages everyone to collaborate.
"I prefer to spend a month and a half with my husband looking for suppliers and fighting to find medical supplies than to stay without doing anything"An action that counts because it is asked not because it" needs "a medal." I feel that I have an obligation to help and, moreover, it makes me happy to do so. "
Regarding the reactions that his actions may have and the comments they elicit, he argues that does not read what is written about it "neither the good things nor the bad. I'm not googling anything. There are other things in life (…) Is my energy? on other sites ".
AND hopes that the pandemic will serve to "unite" us, to realize the general vulnerability. I think you can hope that it makes us open our eyes and understand that we are one. I'm looking forward to this over. "
Throughout the interview, is recognized as a feminist woman, "It is impossible not to be if you are fair and you read the definition of the term in the dictionary again" and notes his satisfaction with the creation of initiatives such as "Mee Too" and "Times's Up.
Sustainability is another one of Cruz's workhorses, who confesses his concern for sustainability. "I try to recycle, educate my children, buy local and seasonal products… And contribute to campaigns like Greenpeace. "

www.informacion.es
Digsmak is a news publisher with over 12 years of reporting experiance; and have published in many industry leading publications and news sites.