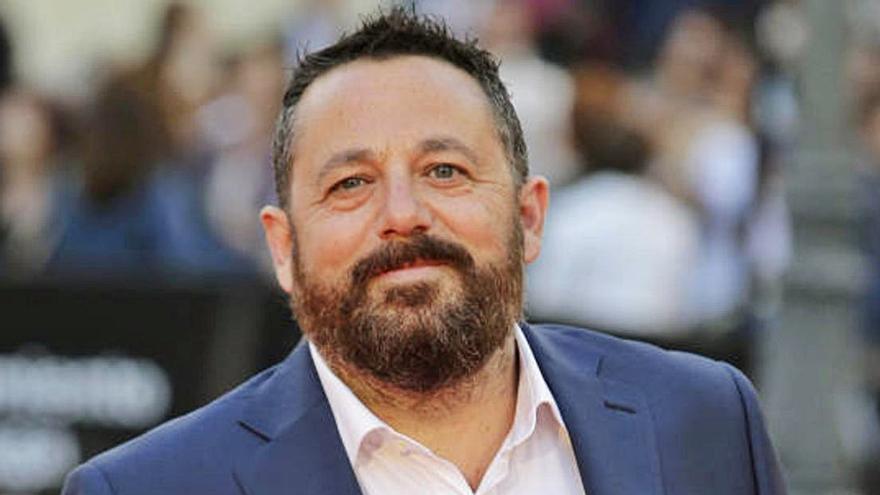 This show by Anhost, based on Molière's version, was created at your initiative commissioned by the Mérida Classical Theater Festival, what attracted you to the text?
Well, there were several factors. The Mérida Festival, with which I have already produced two shows, El Eunuco and La comedia de las mentiras, asked us to make a third comedy show. The point is that Greco-Latin comedies always need to be covered because, just as the great tragedies have remained very relevant and hardly anything has to be changed, the same does not happen with comedies. However, based on the famous Plautus Host, Molière has this version that interested us a lot, with a wonderful literary quality, on which Juan Carlos Rubio has worked, bringing it to a different time, and with a very interesting return to the characters .
Among those updates, the rewriting of the role of women stands out. How is this feminist perspective projected?
Yes, and I think that is the most significant change in function. Host and his servant Sosia go to war and, when they return, the gods Jupiter and Mercury have impersonated them and have come down to earth to seduce their women. Upon his return, the whole tangle of impersonation of personalities begins, where the gods who pretend to be humans handle them as if we were dolls. And in this sense, in the texts of Plautus and Molière women are mere pawns in the hands of men, both mortals and divine, while, in this version, women are the engine of their destiny and there is a moment in which they are planted, so that there is a hymn to the freedom of women, and to their ability and right to choose where and with whom they want to be. I think that's what's really new about this version.
Do you enjoy the incarnation of your character, the servant Sosia?
Sosia is that classic-style servant that we have found in the theater since the Golden Age, fearful and a bit mischievous, who does not dare to contradict either his master or the gods, and who is basically starving, because the gods they continually lengthen the night to continue enjoying the pleasures of Anhost's wife, played by Toni Acosta. I love that character and I really enjoy doing it because, in addition, it generates a lot of empathy with the viewers.
As a co-producer of the show, what have been the costs of raising this production in the context of the pandemic and the changing scenarios of each community and theater square?
Well, it has been and continues to be very complicated. When after the harsh confinement in May it seemed that there was light at the end of the tunnel and that the culture was reactivated, then we have seen that things are really complicated. First, we had to start a festival and a show in full uncertainty and, as a producer, I can assure you that from that first stage it was an extra effort. Nowadays in Madrid theater continues, with limited capacity and interpersonal distance, but on the tours we have had to suspend many, many functions. And then, in other functions where we normally went to the box office, it is very difficult to subsist with the theaters at 50%, so we have lost a lot of bowling.
As an actor, he develops in theater, film and television. Would you say that the performing arts are the area most affected by theater closures and capacity restrictions?
Just as the cinema and television are being done with more regularity and normality, with all the health security measures, in the theater a very complicated effort is being made. For example, we go with the Host to a theater and, at that moment, there is a perimeter closure or there is an increase in infections and it is decided not to do it. Therefore, we are saving the tour on a day-to-day basis and that is being very costly for the production company and the companies. I don't know how we will get out of this situation, really, but I don't want to say that the theater is the only complicated thing, because we are all quite screwed up.
Do you think there is a lack of specific direct aid for the culture sector, where not a single outbreak has been registered to date?
Indeed, not a single case. The other day I was reading about the number of shows that have been carried out throughout Spain and there is not a single cultural show, be it a concert, a play or dance, nor a movie theater, where there has been a single sprout. We have been quite obedient and consistent with the situation we are experiencing and, of course, the entrepreneurs and producers have assumed tremendous expenses. And as he rightly says, there is no clear direct help for the businessman who raises the curtain with 50% capacity, and then, above all, he plays with the fear of getting together in the theater when, precisely, the capacity is 50% . But hey, there is also very little direct help to the hospitality industry; my sister owns a restaurant and she doesn't get any help in any way. Yes, there are some great credits and they are welcome for those who can take them on, because then they will have to pay them again. But hey, I also believe that this is the case, which is what has touched us and we must move forward, because we are not going to stop doing what we believe in and what we dedicate ourselves to.
Is the emotion at the time of going on stage still unbeatable?
Of course, even if the theatrical situation is what it is, I'm very happy to be able to act and we are going to give everything so that people enjoy and have fun. I am sad that the theaters are not full, but that reduced capacity that can enter, that overcomes the fears to come to enjoy and support the theater. I'm going to be grateful, because every time I go on stage I appreciate it more.

www.informacion.es
Eddie is an Australian news reporter with over 9 years in the industry and has published on Forbes and tech crunch.