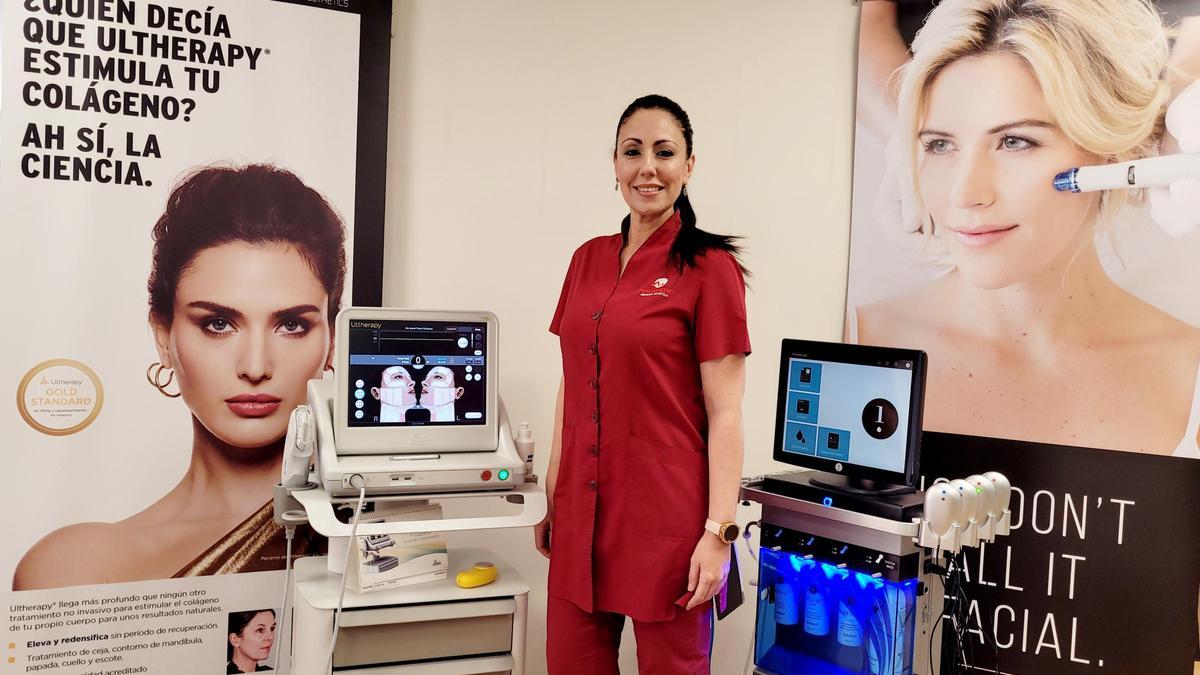 Pearl Medic is more than an aesthetic medicine clinic. It is a cutting-edge center that helps you cultivate your beauty thanks to the latest techniques and technologies in facial and body care.
The doctor Joanet Perera, director of Pearl Medic, has more than 18 years of experience in the field of aesthetic medicine. Their vocations: medicine and the fine arts, and their achievement: the fusion of both and being able to run their own clinic since 2014. Located in the heart of Alicante, Perla Medic has extensive facilities and a team of certified professionals that are constantly updated and continuous training.
The ultimate to enhance your beauty
Perla Medic has a global vision of beauty, so she performs all kinds of facials (botulinum toxin, hyaluronic acid fillers, tension threads, IPL laser …), as well as body (shock waves, zerona laser, body mesotherapy …). There are many procedures, but always carried out with a prior medical diagnosis and subsequent monitoring of the patient, seeking to offer the best possible care. "It does not matter if it is your first treatment or one of many, we will be with you every step of the way to advise you, support you and make sure you get excellent results," says Dr. Perera.
Also, Perla Medic is the only clinic in the province of Alicante that has the last two treatments Non-invasive "number one" among celebrities around the world: Ultherapy (lifting without surgery) and Hydrafacial (3 steps in 30 minutes for a luminous and smooth skin). Both treatments are explained in more detail on this page.
Ultherapy, the revolutionary non-surgical facelift that works
Ultherapy, better known as the "Lifting without surgery", is one of the most valued and requested devices today, because both the patients who use it and the doctors who apply it are delighted with the results obtained in a single session.
It is a treatment painless and non-invasive (known as "Lunch Treatment", since it can be done in the lunch break and return to the office as if nothing) and has FDA approval as well as being the shared secret of many famous around the world who boast of having it done once a year (because yes, one session a year is enough). And is that, in addition to preventing and treating, its effect is cumulative, being the "perfect touch from 30 years."
Likewise, it is the only ultrasound system with an ultrasound machine, which allows us to know which layer of the skin is being worked on, hence its success, safety and efficacy. You can perform this lift without surgery at Perla Medic.
Hydrafacial, America's favorite for skin renewal in 30 minutes
Perla Medic also has the preferred treatment in the United States by celebrities such as Jennifer López, Eva Mendes, Beyoncé, Kate Winslet, Paris Hilton, Ethan Hawke o Matthew McConaughey.
Is about Hydrafacial, a non-invasive facial rejuvenation technique with immediate results that promotes a very complete skin renewal. It does this by optimizing skin health in 3 simple steps (cleaning + peeling, extraction + hydration and fusion + protection) that are completed in just 30 minutes, without aggression or side effects.
In addition, it is an ideal treatment to treat «Acne mask», As it repairs the damage caused by the daily use of the mask on our skin: it treats acne lesions, reduces the size of pores, regulates sebaceous secretion … and also deeply moisturizes and protects the skin against radicals free.
It is recommended perform one HydraFacial treatment per month to improve the appearance, hydration and luminosity of our face.
More information
Tel: 865644069
Whatsapp: 635 03 60 14
Mail: [email protected]

www.informacion.es
Eddie is an Australian news reporter with over 9 years in the industry and has published on Forbes and tech crunch.