'Sneak', 'snitch', 'informer', 'informant'. None of the translations into Spanish of 'whistleblower' has the positive semantic load of this term in English: that of the person who denounces from within -usually, from anonymity- the problems or unfair actions of an organization or a company . Much less the heroic character that has been conferred in recent weeks Frances Haugen, the former Facebook employee who leaked tens of thousands of compromising documents Mark Zuckerberg's company and that has placed him in the worst moment – before the public, legislators and regulators – in his history.
In coincidence with that moment, Zuckerberg announced Thursday the change of the company's name to 'Meta',
to signify the willingness to dedicate oneself as a priority to the metaverse.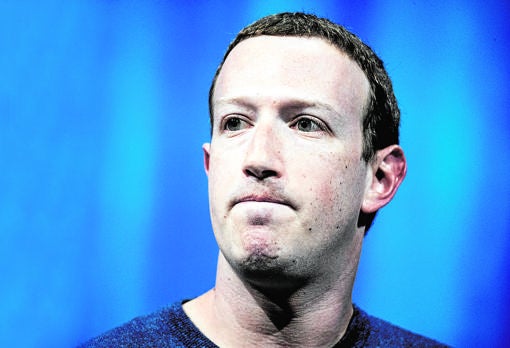 Loneliness is a regular companion of the 'whistleblower', which can be costly to leave anonymity. This has not been so in the case of Haugen, whose revelations have been planned within a sophisticated media and legal strategy.
Lifting the skirt of one of the largest global companies and subjecting Zuckerberg, who runs Facebook with an iron fist, to a storm of denunciations are almost impossible tasks to do alone. Haugen is counting on a network of support organizations snitches, people linked to the Democratic party and, also, a billionaire focused on fighting the growing power of big technology.
EBay creator
Is about Pierre Omidyar, born in France, son of Iranians, educated in the US and creator of another giant – not as much as Facebook – technology: eBay. The digital sales and auction market made him a billionaire in the late 1990s. Today he is one of the richest people in the world -not as much as Zuckerberg-, with a fortune of $ 21.3 billion, ranked 26th on the 'Forbes' list.
A tiny pinch of that money has gone to Haugen. As revealed by 'Politico' a few days ago, Luminate, uOmidyar's philanthropic organization donated $ 150,000 in the last year to Whistleblower Aid, a non-profit organization that provides advice to those who bet on filing internal complaints of this type from large companies or government agencies.
Luminate is also bearing the cost of communication with media and government relations in Europe (Haugen, for example, appeared before a UK legislative commission this week to discuss the revelations). And, above all, an environment related to Omidyar has organized the effective machinery with which Haugen has become the main US news of the last month.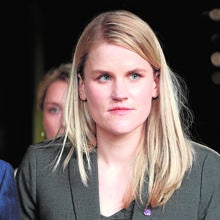 It wasn't like that all the time. When Haugen saw what was brewing inside Facebook – the distilled version is that the company always put its growth ahead of the safety and interest of its users – and decided to tell the world about it, He looked for a journalist who would inspire him with confidence to do it. Found it in Jeff Horwitz, a reporter specialized in technology de 'The Wall Street Journal', whom he met on a hiking excursion outside Oakland, not far from Facebook's headquarters in Menlo Park on San Francisco Bay. Haugen methodically collected tens of thousands of documents and handed them to Horwitz.
Devastating conclusions
Your newspaper prepared a special series –'The Facebook files'-, which began publishing in the middle of last month. His conclusions were devastating for the social network.
Among other things: Facebook knew Instagram was toxic to teens, Zuckerberg rejected changes so that the algorithm caused less polarization or the social network allowed there to be VIP groups that were not affected by the same standards as other users.
It was then that the Omidyar organizations became interested in the case and a group of people close to their objectives of auditing big technology approached Haugen.
One of them was Larry Lessig, a Harvard Constitutional Law professor and political activist -he came to appear in the 2016 presidential elections with a central promise to reform electoral financing, which allows almost unlimited donations-, which offered to give him legal advice at no cost.
Lessig himself put him in contact with Bill Burton, a political consultant linked to the Democratic party who was deputy press secretary in the White House of Barack Obama. Burton leads the public relations of Center for Humane Technology, which has objective fight against the harmful aspects that big technology has brought (The organization gained fame for the documentary 'The Social Dilemma', in which its founder, Tristan Harris, a former Google employee, had a lot of prominence). Among those who fund the Center for Humane Technology is, again, Omidyar.
Haugen has assured 'The New York Times'which, even though he left Facebook in May, has its own resources ("I bought crypto at the right time," he said) and that Omidyar's organizations have only funded travel and similar expenses.
A Luminate source acknowledged to 'Politico' that Omidyar was not involved in the above process until the first revelations in 'The Wall Street Journal'. When they found out, "we reached out and said, 'How can we help?' The help has been noticed. Haugen relinquished anonymity, appeared face-to-face on '60 Minutes' – a highly regarded current affairs show on CBS – filed formal complaints with the Securities and Exchange Commission (SEC), appeared at the Congress (the senator Ed Markey called Haugen an "American hero of the 21st century.") and leaked all the documents to a score of major media, which have continued to rummage through them to spread the nightmare of Facebook.
«We are grateful to the brave people that denounces big technology for their misconduct, "read a message in Medium de Omydiar Network, one of eBay's millionaire organizations. "A handful of tech giants have enormous and unchecked power and have repeatedly chosen the benefits over the health of consumers in society and in the marketplace." Suspicions of abuse have been "validated" by these snitches, he added. "We support them, at a time when they have risked everything to hold these tech giants accountable for their actions."
Modern activism
The message was unsigned, but it is undoubtedly the opinion of his boss, Omydiar, who has spent years of activism against the growing power of big technology and its impact on democracy.
For example, it has promoted the Open Markets Institute, which fights the monopolistic will of these companies -Facebook, for example, is immersed in a legal battle in front of the Federal Trade Commission (FTC) for allegations of market abuse- or through the publications of Omidyar Network, classified as a "philanthropic investment firm", in which the abuses in competition of Facebook or Google.
Despite Omidyar's support, Haugen and Whistleblower Aid's bid to expose Facebook documents is costly, especially for representation and legal advice. They launched a funding campaign on the GoFundMe website, with the goal of raising $ 100,000 and when the story and Haugen's face appeared on all the covers, the money started pouring in. And still more could come from Omidyar's side.
The Luminate source who spoke with 'Politico' assured that "there will be financial investments of Omidyar philanthropic organizations hereafter»To support the discussions that the Haugen leaks have sparked.

www.abc.es
George is Digismak's reported cum editor with 13 years of experience in Journalism