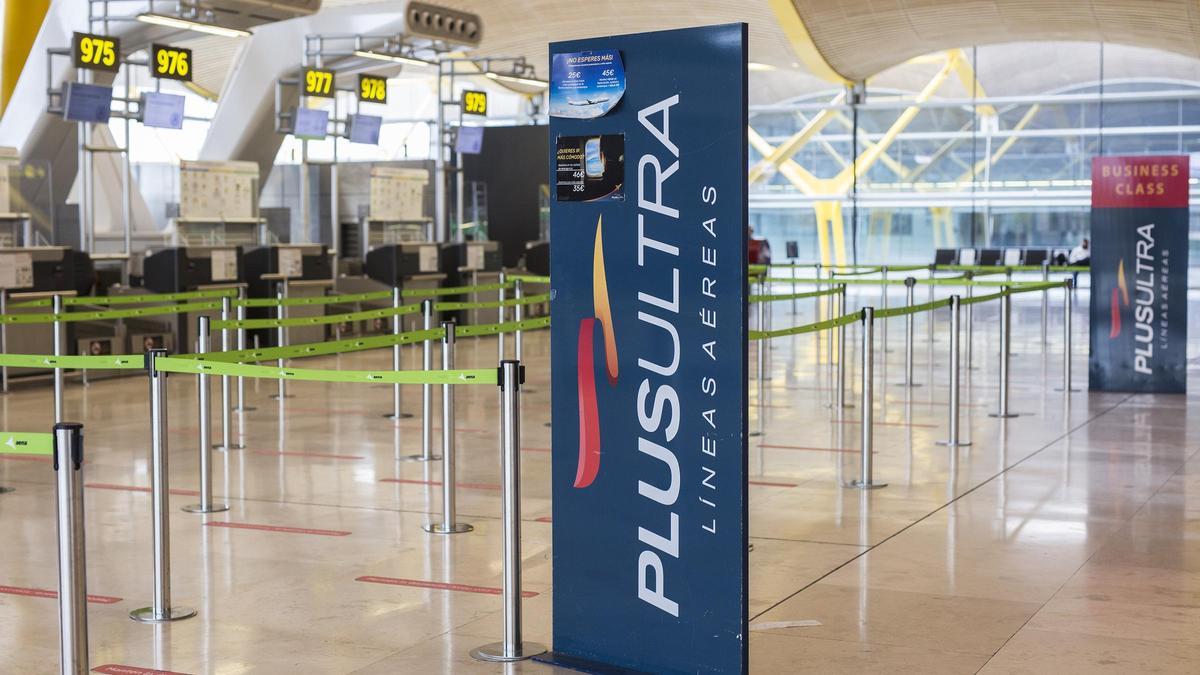 Plus Ultra has defended SEPI's decision to grant it an aid of 53 million euros, claiming that one of the main criteria taken into account to grant these grants was that they contribute to the "good functioning of the market".
In his opinion, this factr "is not related to the size of the airline" but with the fact that, in some of the routes in which it operates it is "the only competitor of the dominant company" and, therefore, "essential to guarantee competition and maintain downward pressure on prices in these routes".
When the integration of Air Europa in Iberia is completed, the airline believes that "it will be the only alternative" to the dominant operator that citizens will have to obtain flights at competitive prices, both on the routes to Latin America that it currently operates and those that operate in the future. "If it disappears, it would form a monopoly that would hurt a potential market of up to nine and a half million passengers annually", has warned.
For Plus Ultra, its presence in the market "benefits" consumers, who can travel "to more destinations, with more frequencies and better rates " thanks to the downward pressure that an alternative operator to the one who will be the dominant operator on these routes supposes on prices.
Plus Ultra Lineas Aereas, which began operating its first flights in 2016, highlights that it was progressing at a "dizzying" pace that has made it the "fastest growing" Spanish airline in 2019 and in the first two months of 2020, where their sales registered an increase of more than 180%.
While in 2019 the air market to Latin America grew by 10.4%, the growth of Plus Ultra was well above with an increase of 33%, which implies that it was increasing 23.4% more than the market and, therefore, significantly increasing its share.
"These figures show that it is an emerging operator that was beginning to be a serious competitor in a market niche that various studies describe as crucial for the market. economic development of Spain", the company has assured.
The airline has warned that, with their integration, Iberia and Air Europa will have 76% of the market share routes to Latin America, so it is necessary to demonstrate that competition and consumer benefits "will not be affected by this operation, in order to be approved by the Brussels competition authority."
Plus Ultra Lineas Aereas plans to recover much of its activity starting next summer with five operating routes from Madrid to Lima, Caracas, Quito and Guayaquil, as well as from Tenerife to Caracas. Later, you plan to add routes from Madrid to Colombia, Cuba and the Dominican Republic.
When these openings are completed, it will have ten operational routes, to which new ones will be added later. additional routes currently under study.
Plus Ultra Airlines It states that it also complies with all other mandatory requirements to receive the aid, among which those of solvency and nationality stand out.
In this regard, he highlighted that SEPI had two independent reports on the airline's situation prepared by advisers specifically appointed to analyze Plus Ultra's request: the investment bank Daiwa Corporate Advisory and the consulting firm Deloitte, who gave a "favorable" verdict on the granting of public aid. Likewise, it obtained a third report from the State Agency for Aviation Safety (AESA).

www.informacion.es
Eddie is an Australian news reporter with over 9 years in the industry and has published on Forbes and tech crunch.