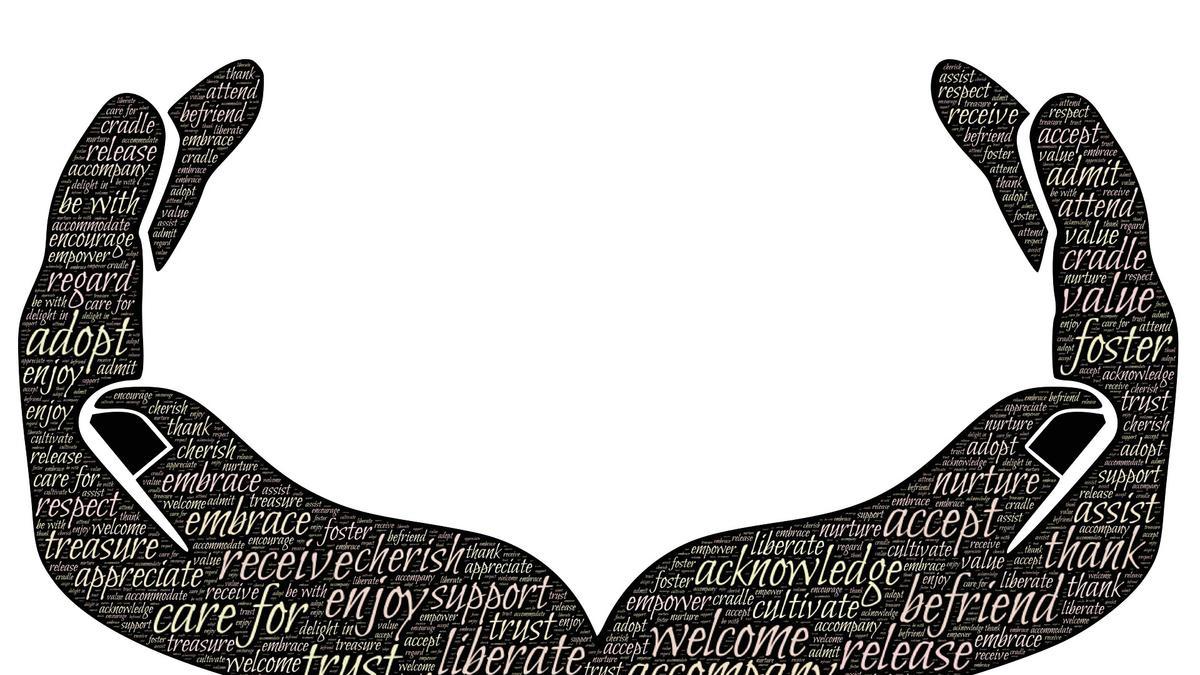 I imagine that for many of the readers this title may seem like an oxymoron, that of say one thing and the oppositeHowever, I assure you, everything is part of the same reality. He says Adela Cortina that "everything that is not named does not exist". Although, as she herself specifies, it is not exactly like that, since it is given a name, it begins to be.
Specifically, the emeritus professor referred to the term aporophobia coined by herself and her team and accepted by the Royal Spanish Academy as "rejection of the poor". Like Cortina I consider, like PhD in Philology that I am, the need to work seriously with terms as little known as Aporophobia and Education and continue with others better known as Racism and Xenophobia. When talking about these concepts that seem intangible, but are not, it is necessary to value the entire Third Sector, people who work every day to improve people's lives.
If something has highlighted the health contingency worldwide, in our country and in the Valencian Community, in particular, it is the need to allocate more resources towards those most vulnerable people and put the Welfare state according to their needs so as not to leave anyone behind. Proof of this is shown in the recently approved budgets of our territory, those of the Consell chaired by Ximo Puig, very expansive in this social section.
All this preamble comes to mind because this past week I had the honor of participating with Tecnológico de Monterrey, Campus Monterrey in Mexico, during Tec Week. A collaboration that is repeated every six months and in the winter periods, since I was invited in person, then it was still possible to travel, to the Forum for the Inclusion of People with Disabilities, organized by one of the most important Latin American universities, two years ago. During these days and every six months, certain groups of students receive training in values ​​and an approach to all kinds of realities, some very different from their own, from a realistic perspective and as part of a comprehensive training in their training as PEOPLE.
On this occasion and in a totally altruistic way, as always and how could it be less, I have been able to participate in addition to my testimony collaborating with one of the groups throughout the four-hour day each day, Monday through Friday, together to the director of the inclusion office of Tecnológico de Monterrey, Jorge Ayala Guerrero. Fortunately, the seven-hour time difference between Alicante and Monterrey allowed it, so from 9:00 p.m. to 1:00 a.m. all last week I was contributing to this extremely enriching educational experience.
I make this reflection because if something has shown me to participate in a telematic way in a fundamental event to educate future generations on these issues on the other side of the ocean, it has been to raise awareness about the importance of the Welfare State and the involvement of institutions as guarantors of the rights of these people. Nuevo León can be seen in this field in the advances and also in the problems of our Valencian Community.
Being able to participate in our experiences and enrich myself with theirs, makes me feel proud to be part of the parliamentary group to which I belong because, as a socialist spokesperson for the Social Services Commission, I try to fight every day to guarantee the rights of all women. people and achieve equal opportunities. Opportunities that, thanks to the Tecnológico de Monterrey and the public speaker that this Mexican academic institution has made available for different voices from other areas to be heard, highlight the Education in values and they will certainly make future generations of the sister nation aware of the paramount importance of equal opportunities.
In the background there are two sides of the same coin, Nuevo León and the Valencian Community. Personally, I feel very proud to contribute to this exchange of ideas and realities, contributing my grain of sand to improve the lives of the most vulnerable. Here and there.

www.informacion.es
Eddie is an Australian news reporter with over 9 years in the industry and has published on Forbes and tech crunch.