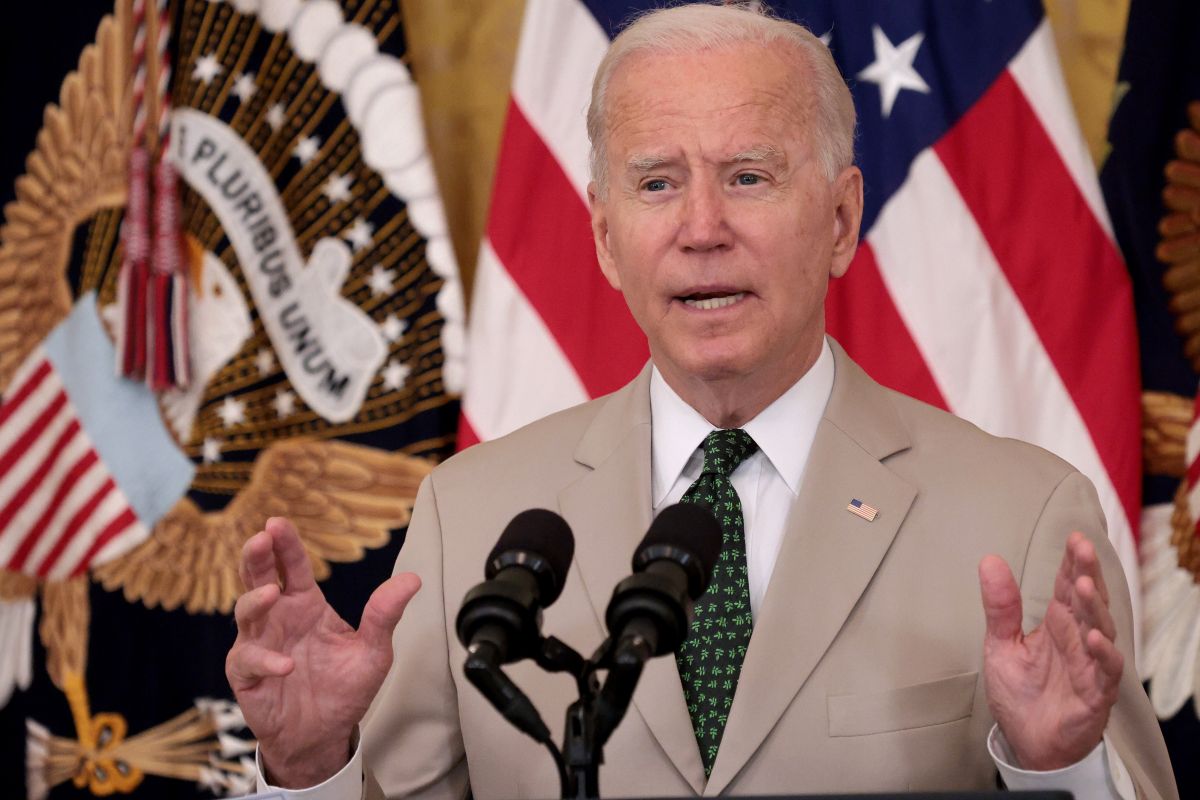 Foto:
Win McNamee / Getty Images
After reporting the strong employment figures reported in July, the president Joe Biden warned the country that growing Covid-19 cases pose an urgent threat to economic recovery American, published CNBC.
"My message today is not one of celebration," said the president at the White House. "It is one to remind us that we have a lot of work to do, both to defeat the Delta variant and to continue advancing our economic recovery."
And it is that the Delta strain, which is proving highly contagious, currently accounts for at least 80% of new infections in all the country.
The White House is really concerned that the new wave of Covid infections could halt the economic recovery, jeopardizing President Biden's agenda and the Democrats' electoral chances for the midterm elections, CNBC notes.
And despite the dire outlook, hiring increased in July at its fastest pace in nearly a year, despite fears about the Delta variant and as companies scrambled to hire human resources.
The Bureau of Labor Statistics reported that the payroll increase was the best since August 2020. Non-farm hires increased by 943,000, while the unemployment rate fell to 5.4%.
The number of new jobs exceeded experts' expectations by nearly 100,000 and the unemployment rate fell three-tenths percent less than what specialists had predicted.
"What we are doing is working," said President Biden. Don't take my word for it. Wall Street forecasters project that over the next 10 years, our economy will expand by trillions of dollars and create 2 million high-paying jobs. "
The concern of the US government, despite the solid numbers for July, stems from the increase in Covid infections and hospitalizations attributed to the Delta variant.
In the three weeks since the July employment figures were calculated, hospitals and intensive care units have started to fill up again in some parts of the country.
This has caused some large employers and schools to halt their plans to fully reopen offices and campuses in the coming weeks.
White House advisers say that the rate of unvaccinated citizens, approximately 30%, is creating an adverse situation to control the pandemic and achieve the consolidation of the economic recovery.
According to the White House around the 90% of hospitalizations for Covid are people who have not been vaccinated against the virus. While those inoculated can contract and transmit Covid, but they usually have mild symptoms similar to a flu or a respiratory infection.
You may also like:
Biden government extends student loan payment pause until January 2022
Who has joined the "Great Renunciation" in the US (and what impact this phenomenon can have)
Bernard Arnault strips Jeff Bezos of the title of richest man in the world, according to Forbes

eldiariony.com
Eddie is an Australian news reporter with over 9 years in the industry and has published on Forbes and tech crunch.