If you are one of the 2 billion WhatsApp users, chances are that in the last few months you have vaguely learned that you have to worry about your digital privacy, in light of the new privacy policy of the company. Earlier this year, users encountered concerns that their messages were going to be shared with Facebook, the parent company of WhatsApp. While that is not the case at the moment – WhatsApp messages are end-to-end encrypted – there are other possible reasons for concern about the relationship between WhatsApp and Facebook. The messages remain private, but the company does not deny that it shares the metadata (data about data) with Facebook. And this is nothing new.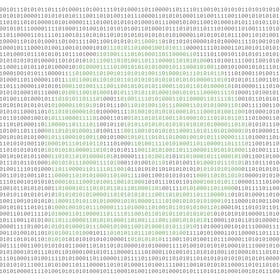 The dilemma of staying on WhatsApp
WhatsApp has recently had to make a deliberate effort to explain its privacy settings after a considerable exodus of users from the platform occurred. Following the announcement of the new policy, many users turned to Signal and Telegram out of fear that their data would be shared with Facebook. WhatsApp publicly clarified that the new policy would only affect contacts with companies, not personal conversations, and that there would be no new data collection.
At first glance, therefore, there seems to be no reason to feel insecure about our messages. But the privacy policy frenzy reminded people of an uncomfortable truth: WhatsApp belongs to Facebook, and the integration between the two platforms is set to continue. Today there is little difference between being a Facebook user and being a WhatsApp user. However, those of us who use other encrypted message applications, such as Signal, know very well that a network is only useful and efficient if it has a massive number of users. That is why it is almost impossible to completely abandon WhatsApp, which is used around the world for business, social relations and political communications. The privacy argument may not be enough to convince someone to leave WhatsApp for less popular alternatives, especially if they also use Facebook.
But when we think of an application, we can and must take into account more factors apart from the privacy of the messages. I use Signal, at least partially, because it is end-to-end encrypted, but also because it is an independent, non-profit platform, dependent on grants and donations to develop. There is no danger here that my metadata will end up in one of the big tech companies. I can't quite go over to it because it doesn't have the critical mass to do it yet, but it's always good to have different options. That's what the Facebook monopoly takes away from us: the ability to choose between apps and platforms and get rid of them whenever we want. And while I want an easy-to-use platform, I also want interesting social networks, different experiences, and innovative applications. When he finally leaves Facebook it will be, at least in part, because it has become a boring and crowded platform, which brings together the products that its rivals offered after buying them instead of building something entirely new. If we want to create a technological landscape that takes into account different communities and different user experiences, we cannot continue to allow big technology to write the history of social networks.
We may not all be willing to give up Facebook for good, but it is important that we try to explain to ourselves what kind of platforms – or what kind of protocols – we want to support. We can and must be able to ask platforms for something more than a mere guarantee that they will respect the privacy and ease of our messages.
Nayana Prakash is a PhD Researcher at the Oxford Internet Institute (University of Oxford), specializing in the areas of gender and technology in India.
Translation by María Luisa Rodríguez Tapia.
Subscribe here to the weekly Ideas newsletter.

elpais.com
Eddie is an Australian news reporter with over 9 years in the industry and has published on Forbes and tech crunch.