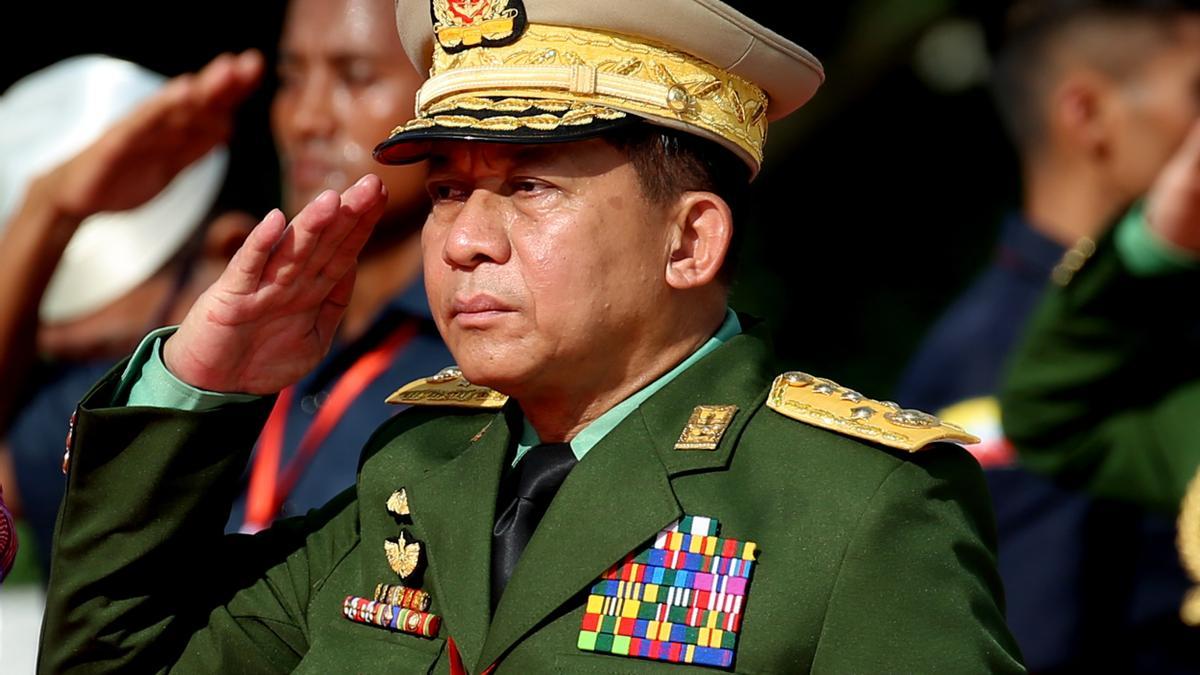 The so-called National Unity Government (NUG) of Burma, made up of politicians and pro-democracy activists, declared this Tuesday a "defensive war" against the coup military junta and incited popular rebellion. "Today we begin a defensive war of the people against the military junta. During this popular revolution, all the citizens of Burma must revolt throughout the country against the military junta, led by (General) Min Aung Hlaing," urged the interim president. of the NUG, Duwa Lashi La, in a video on social media.
The Burmese Army ended a decade of incipient democracy in Burma on February 1 by seizing power from the democratic government during a coup, which has met with strong rejection. "Eight months of cruel killings, torture and arrests by the military have passed. Everyone knows the constant inhuman acts of war perpetrated by soldiers when they occupy houses, religious buildings, hospitals and schools," Duwa Lashi La remarked in a seven minute statement. At least 1,046 people have lost their lives as a result of the brutal repression exercised by the authorities, who have shot to kill attendees of peaceful demonstrations, while more than 6,000 opponents are detained, according to the count of the Association for the Assistance of Political Prisoners.
The NUG, which remains faithful to the deposed democratic government and its overthrown leader, Aung San Suu Kyi, created its own militia in May to combat the Tatmadaw – as the Burmese Army is known. The interim president of the pro-democracy camp asked the soldiers and policemen to desert from the official ranks and join "immediately" the revolutionary camp "to attack the enemy of the people." The Burmese politician also called for the support of the dozens of ethnic guerrillas, who for decades have been fighting the Tatmadaw in search of greater self-determination for their regions, and urged them to open new combat fronts. "Attack and destroy the military dictatorship together with popular power", underlines the representative of the NUG when committing to establish a federal democracy that protects all citizens in the same way if they are successful. Duwa Lashi La also asked the international community to understand that his position and actions against the junta are "based on a situation of need."
The Burmese Army justifies the coup by alleged electoral fraud in the elections last November, in which Suu Kyi's party was destroyed, as it did in 2015, and which were considered legitimate by international observers. The overthrown leader and the main elected leaders remain under arrest by the military from the first moment of the uprising and their whereabouts are unknown while they face several trials for different crimes.

www.informacion.es
Eddie is an Australian news reporter with over 9 years in the industry and has published on Forbes and tech crunch.