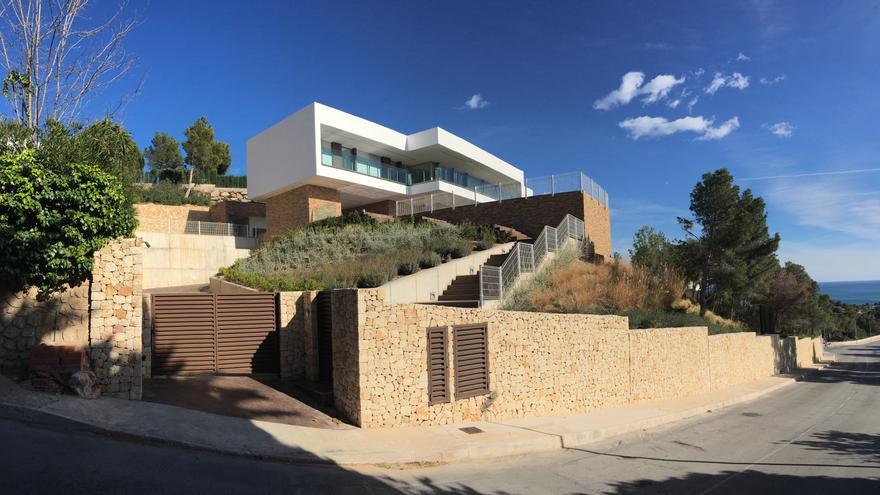 What makes a house a home? That you feel comfortable and completely safe in it.
With the end of the State of Alarm and the entry of the holidays, that security has been affected, since according to the National Police the cases of theft have increased since last year.
Any opening or hole in the facade constitutes a weak point in the building. In fact, thieves tend to enter through the windows. This is why anti-theft windows have been one of the most popular terms in the last month.
Police statistics show that most of the time if the thief cannot enter the house in five minutes, he gives up. The danger to be discovered is too great. For this reason, 90% of thefts can be avoided by equipping the windows with modern security elements, such as mushroom bolts.
When to install an anti-theft window?
If you live in a countryside or urbanization away from the city, in an attic or somewhere particularly sensitive to theft, and you need particularly high anti-theft protection, anti-theft windows are a good option.
Finstral, a company specialized in the manufacture of windows for more than 50 years, proposes tailor-made solutions for each case always taking into account, in addition to blocking the passage of intruders, natural light and protection against the sun or prying eyes
Most frequent forms of intrusion
Police statistics show that:
74% of the occasions enter the homes through the window having forced the frame of it.
13% of the time it is the person who has been able to leave the window in the form of ventilation.
Only 5% of the time thieves break glass.
And the rest is the 8% who do it by other means.
In addition, as a curious fact, 90% of thefts can be avoided with adequate security equipment. For this reason, Finstral equips all your windows as standard with mushroom bolts and heavy duty safety latches.
Frequently asked questions to protect your home
Between 2012 and 2016, the number of burglaries in homes decreased by 10% across Europe. This is indicated by the official data on crimes registered by the Police in the European Union. Also the German Police office. In 2018, the lowest level of burglaries in homes in the last 20 years was established.
The chief inspector of the Police of that country attributes it, above all, to the improvement in the security standards of windows and doors.
These are also some of the most frequently asked questions regarding home burglaries:
What are the most common tools used by thieves
Many think that thieves use large tools such as crowbars or crowbars to force a window, but the truth is that most thieves use a simple screwdriver, hammer or wedge.
Where do thieves usually enter homes?
In multi-family homes they usually enter through the front door. In single-family homes, often through the balcony door to the terrace, since it is usually located at the back and, therefore, it is not so easily seen. In these cases, they usually enter in the afternoon, especially in the darkest seasons of the year, when at 5:00 p.m. The lights are already on and it is easy to see from outside if someone is home.
Are the windows the weakest point?
Statistics show that most burglars enter through windows and balcony doors and it may seem like a weak point, but Finstral anti-theft windows have managed to offer high security and anti-theft protection with their Standard equipment.
How can I protect myself?
Very easy. Paying close attention to security on doors and windows. Many times we do not know how safe or unsafe our home is. In particular, the most vulnerable points, which are precisely the windows and doors, should be controlled. At a minimum, the police recommend that the level of protection be at least RC2 (short for Resistance Class 2).
It is an international standard that defines the different classes of anti-theft security for windows and doors, establishing the minimum requirements for hardware, glass and security locking points.
With resistance class RC2, an intruder needs at least 3 minutes to open a window or door. It may seem like little, but it is enough for most intruders to give up trying, since every second increases the risk of being discovered.
So should RC2 windows and doors be put everywhere, just in case?
The Police recommend equipping with RC 2 (or higher) especially the weak points of the house that are easily accessible, such as, for example, entrance doors, balcony doors to terraces, basement doors and ground floor windows.
And in the case of multi-family homes also all the entrance doors. Criminals always look for the easiest and least exposed route, so they do not usually enter through windows or balconies located on higher floors, unless they are easily accessible. For example, intruders can climb into, say, a dumpster or garage roof and from there reach a window, so RC2 classes should also be used here.
Most intruders break through doors and windows, but they hardly ever break glass. Does this mean that safety glass is not important?
Yes and no. In general, it is true that hardware and security locking points have a greater relevance for anti-theft protection.
But the latest police study also indicates that in many attempted robberies, damage to hardware and window glass was found.
That is to say, giving up security glass on the most vulnerable windows and balcony doors is not recommended, from the point of view of the police, since, if a thief cannot force a window, it is very possible that he will try it for Glass.
What is better an alarm system or an anti-theft window?
An alarm system would be a good complementary equipment, because it would increase the feeling of security in the house. But this one could never replace tough safety components.
Therefore, the first thing is always to invest in safety equipment, make sure that the hardware and locking points are certified and guaranteed. the necessary protection for all yours. After this, one can think of installing an alarm system.
More information
FINSTRAL OFFICIAL DISTRIBUTOR, EXPOEQUIPA
PI El Castillo c / Roma 803630 Sax – Alicante
Telephone: 966 96 83 62
Email: [email protected]

www.informacion.es
Eddie is an Australian news reporter with over 9 years in the industry and has published on Forbes and tech crunch.