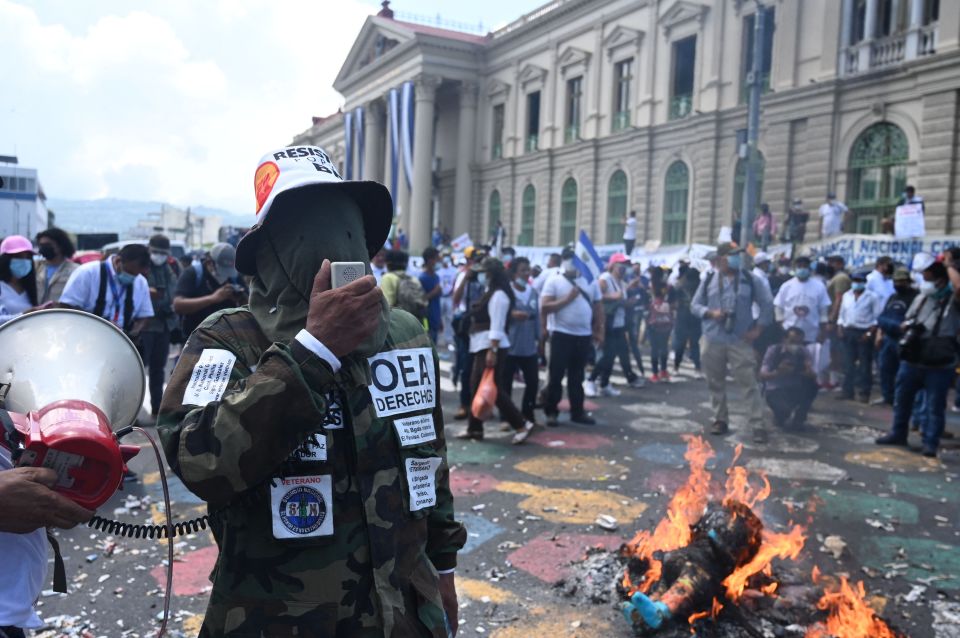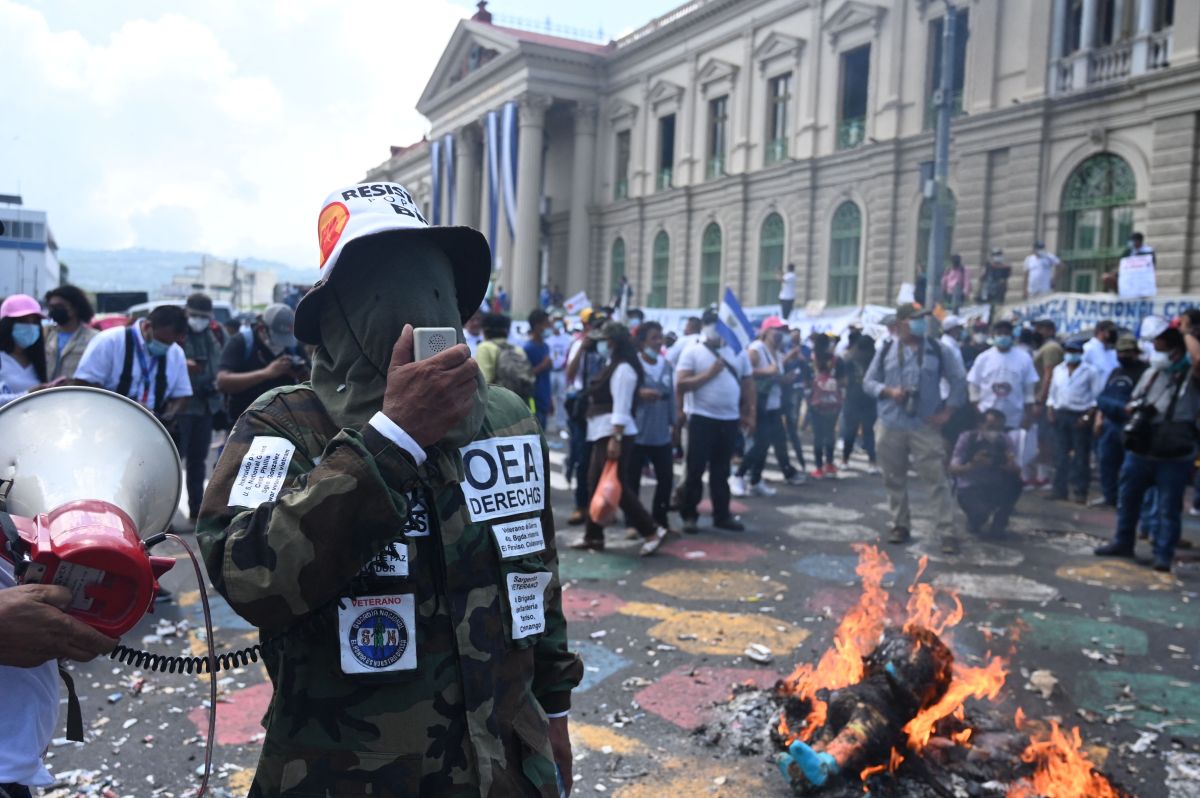 Foto:
STANLEY ESTRADA / AFP / Getty Images
In the second protest since he took office in 2019, protesters burned a figure of El Salvador's president, Nayib Bukele.
This Sunday, Salvadorans took to the streets to, among other things, speak out against the change of currency to bitcoin and what they consider an attack on the separation of powers in the Central American country.
"Bukele is destroying democracy in our country, is plunging the Salvadoran people into poverty … we are marching against anti-popular measures, "said Eugenio Chicas, elected deputy of the Central American Parliament, of the leftist Farabundo Marti National Liberation Front (FMLN).
The mobilization is reported in the context of the Bukele Administration's efforts to replace Supreme Court judges with magistrates inclined to the president's ideas.
The march was characterized by diversity; There were representatives of feminist groups, university students, environmentalists, unions, LGTBI activists and members of opposition political parties, among others.
The participants met in Cuscatlán and marched to the central square of San Salvador where they burned an effigy of Bukele.
Many wore white or black shirts that said "NO to Bitcoin". Opponents demanded that the law by which he put the use of cryptocurrency into effect be repealed.
On September 7, El Salvador became the first country to adopt bitcoin as a legal tender cryptocurrency to be used in any transaction. All businesses must accept payments in that digital currency, unless they lack the technology.
Demonstrators' requests: judicial independence
Among the protesters' claims is the restitution of Supreme Court justices of Justice and the attorney general and the rejection of presidential re-election as part of the reform to the Constitution. They also ask for the repeal of the changes to the law of the judicial career that paves the way for them to move or dismiss Thursday from the high forum.
In response to the demonstration, Bukele shared videos on Twitter showing some protesters attacking a person who questioned the demonstration. "I will never understand why the protesters hate so much the people they claim to defend," the president shared.
Despite the malaise in some sectors, a survey conducted at the beginning of last month by the José Simeón Cañas University (UCA) and the newspaper La Prensa Gráfica, Bukele has not lost the support of the majority of Salvadorans.
84.7% of Salvadorans approve of the job carried out by the president in his two years and three months in office.
In the study by LPG Datos, the newspaper's social research unit, 1,506 people from all over the country were interviewed between August 18 and 24 of the current year. The sample margin of error is 2.6% versus a 95% confidence level.
It may interest you:
Nayib Bukele calls himself in his Twitter biography as "dictator of El Salvador"



eldiariony.com
Eddie is an Australian news reporter with over 9 years in the industry and has published on Forbes and tech crunch.