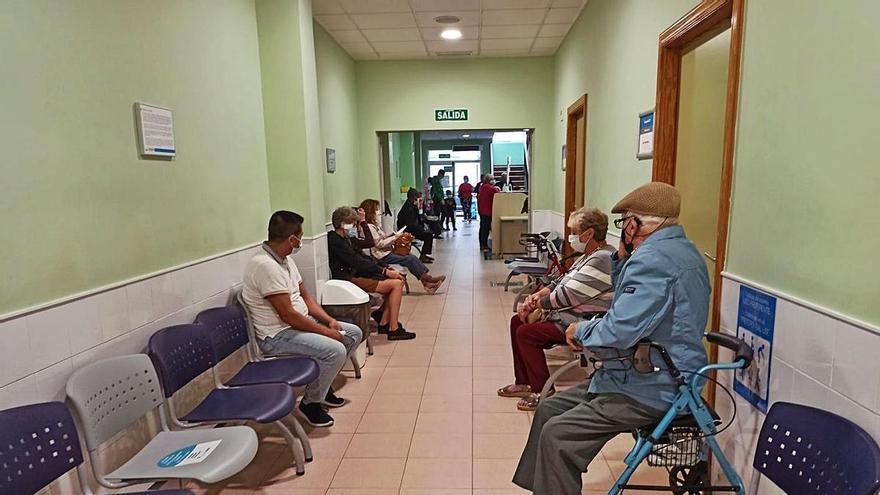 The objective of the celebration is to remember that the health of each individual is the solid foundation for the construction of full and satisfying lives. This has a strict correlation with the definition of "Health" (1946) proposed by the WHO, which considers it as a "a state of complete physical, mental and social well-being, not just the absence of diseases or illnesses". Thus, close links are established between physical health and mental health, understanding that they are fundamental pillars for well-being.
The Covid-19 pandemic has had a great impact on people's mental health. Some groups, such as healthcare and other frontline workers, students, people living alone, the elderly and those with pre-existing mental health conditions, have been particularly affected. And care services for mental, neurological and substance use disorders have been disrupted at some times and overwhelmed at others.
We know that everything related to mental health is still taboo, even if it is cracking. We still do not say with the same calm that a child goes to the podiatrist as to the psychologist or psychiatrist. Neither the professionals of both medical branches enjoy the same social status. There is some suspicion that the mental health professional suffers from some psychological defect, as shown by some malicious jokes. Of this type:
A psychiatrist asks the new patient:
What problem do you have?

Doctor, I think I have a dual personality.

Well, sit down, the four of us are going to talk quietly …
Absorbed by the effects of Covid-19 on bodily health, we have forgotten that there is also another type of health and death. I speak of psychological corpses. I say of them that they differ from physicists in that they do not smell, move, speak, walk and even laugh.
I am especially concerned about the mental health of young people. I have read very recently that each year there are 46,000 deaths of young people by suicide in the world. Suicide is the fourth leading cause of death for young people between the ages of 15 and 19. Figures probably lowered, given the shameful conceptions that exist on this issue in most countries of the world. What is it that makes a young man, who is opening up to life, decide to take it away?
In the Intermediate program on Monday, October 11, the reporter Andrea Ropero did an excellent interview with Claudia Fajarnés, a 23-year-old girl who has suffered from anorexia nervosa since she was 15. Eight years of hell.
The interviewee spoke, from Oxford, of the financial difficulties to be attended, of the endless waits, of the admissions in very expensive specialized centers, of the relapses, of the social pressure. He asked that these problems cease to be taboo and advised those who suffer from the disease to ask for help and that society offers support and means, since they are long-lasting diseases.
Social anxiety and eating disorder are two pathologies that have worsened during confinement in which many young people have suffered mental health problems in silence. "All day locked at home, I had thoughts that were not good," said a young woman a few days ago on television.
One in seven adolescents worldwide has diagnosed mental health problems. 58.3% of Spaniards between 15 and 24 years old say they feel "often" anxious, nervous and worried and 36% "sometimes", as revealed by Unicef ​​this week in a report.
Going to a psychologist in the public system is one of the greatest demands of all these young people who ask that they not be isolated and denounce the lack of resources. According to data from 2018, in Spain there are only 6 psychologists for every 100,000 inhabitants, three times less than the European average. "In Spain, only those who can go to the psychologist," Patricia Jiménez tells EFE, who explains that a session in the Spanish capital can cost from 50 to 120 euros.
Added to the lack of professionals in the public system is the price to be able to access adequate and continuous treatment, so many patients only go to public health to treat specific attacks with drugs. "I receive all the private treatment, I have only gone to the public when I have had peaks of anxiety, the people I know who have attended have attended each month and a therapy if it is not weekly should be at most every two weeks; in a month Anything can happen to you and your head has that suffering, "says a patient.
Hospital care for self-harm, which some adolescents inflict as an escape route from a situation of emotional overflow, has skyrocketed in recent years, a phenomenon that had already increased before the pandemic and that Covid-19 has worsened. Studies published in the last ten years focused on Catalonia indicate that 11.4% of young people have self-injured at least once in their life, and in Europe there is talk of a prevalence of 27.6%.
An upward trend has been observed, prior to the pandemic, of young people arriving at the emergency room with self-harm. In the period from 2014 to 2017, produced a 21% increase in pediatric emergency visits for this reason and between 2019 and 2021, the increase became "almost double."
Psychoses and neuroses find fertile ground in young people during a never-ending pandemic. I heard from a professor of psychology this ingenious clarification about the difference between psychosis and neurosis: the psychotic does not know that two and two are four; the neurotic knows that two and two are four, but he gets angry.
Who can say you are in superb mental health? Who can assure you that you will always have it? Some time ago I read on a poster: "We are all strange except you and me; even you are a little weird ".
It seems that today's young people have an easy, comfortable and fun life. I do not believe it that way. I think that they live in a hostile context and in a culture charged with lack of solidarity, individualism, selfishness, competitiveness, hypertrophy of the image and moral relativism. An adverse context for healthy growth.
Years ago, in my rural culture, a 15-year-old was the mainstay of the family. That happened with my father. The burden of maintaining the paternal family fell on their shoulders. A young man today feels like a parasite until he is 35 years old. He cannot find a job, nor can he become independent, nor can he carry out a life project, nor can he think about the importance of his person and his work for the family and for society.
It is not easy to cultivate self-concept and self-esteem in a society that deceitfully presents models through networks and the media. Young people of unattainable beauty, entrepreneurs of insurmountable success, multimillionaire athletes of inaccessible status, singers of unattainable success What awaits them in the best of cases? Many years of study, many permanent efforts, extreme difficulty in finding work (youth unemployment in Spain exceeds forty percent). At a stage in which it is necessary psychologically to be worth for something and for someone, the young person does not find an occupation after many years of effort …
Behind this phenomenon, often little understood by society, there are different variables, such as family, school or friendships, the pressure of social networks, a society with rapid changes and a high demand for minors, from a very young age. Emotional education, in the family and at school, is the best prevention of mental illness and the best way to achieve emotional health.

www.informacion.es
Eddie is an Australian news reporter with over 9 years in the industry and has published on Forbes and tech crunch.