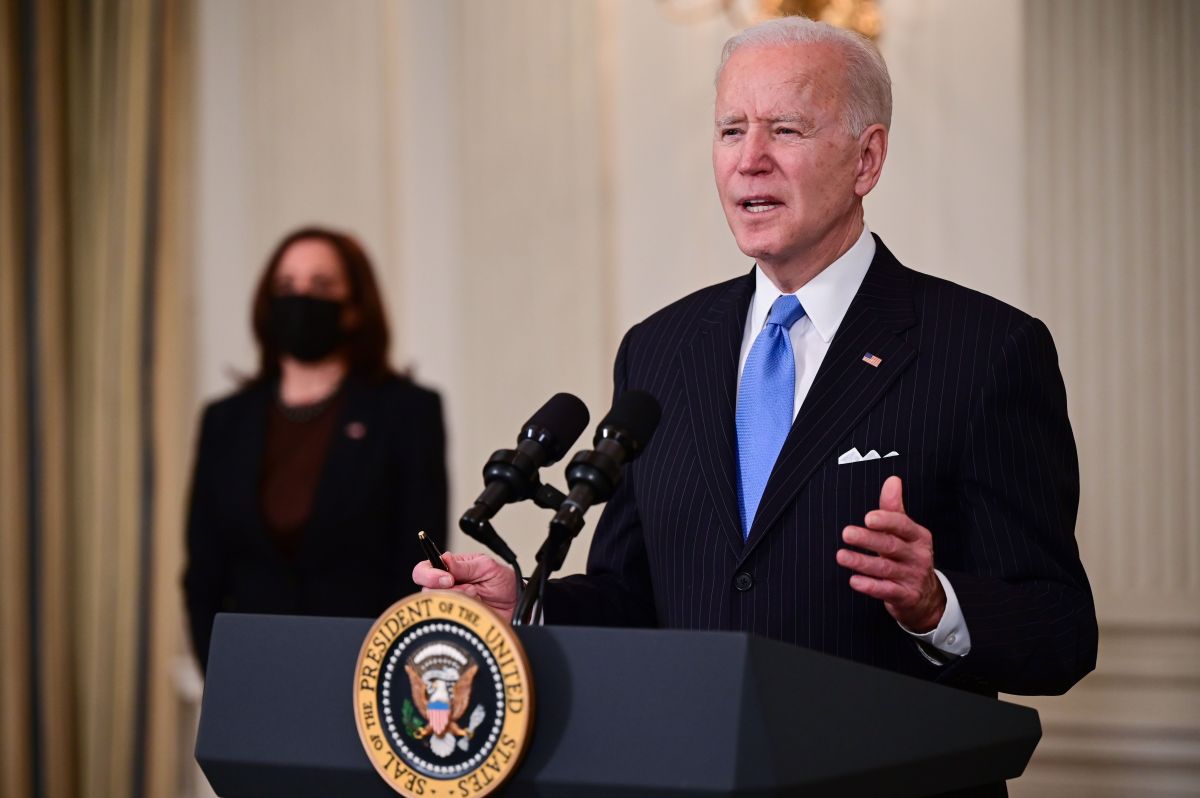 President Biden must eliminate the 'Public Charge rule'.
Photo: JIM WATSON / AFP / Getty Images
On February 1, just days after taking office, President Biden issued immigration provisions to reverse the worst actions and regulations imposed by the Donald Trump administration.
His executive order included announcements of changes and revisions to asylum procedures at the border with Mexico and others related to recent undocumented immigrants.
Biden then announced the formation of committees to study how to implement the changes. It did so, among others, with the rule dubbed "Stay in Mexico" that forced 65,000 (legal) asylum seekers, mostly Central Americans, to wait for their judicial hearing in border camps in Mexico. He created a task force to reunite migrant families separated at the border by Trump's "zero tolerance" strategy. In a few weeks this group located about 150 "lost" children.
And he notified that a particularly unfair ordinance of the previous government, the so-called "public charge", was also under study.
Unlike other provisions under study, this one does not deal with the border but with those living here who are requesting legalization or naturalization.
Imposed in July 2018, "Public Charge" rejects or blocks these requests if those requesting them received government assistance.
If they earn less than $ 62,750 per year.
If they are unemployed.
It limits those who, because they needed it, applied for programs like SNAP (CalFresh in California), Medicaid (MediCal in California), Supplemental Security Income – Social Security or SSI – and many more.
Biden, as a candidate, pledged during his election campaign to eliminate the public charge rule. And the promise is still there, on his website, where he defines the provision as "contrary to our values ​​as Americans and to our nation's history."
The "public charge" rule is the worst way to deny the American dream. Punish poverty. It prevents someone, with the sweat of his brow, from advancing in the economic and social ranks of the country with dignity and effort. He rejects the same old immigrant, the one the United States built, the one who came out of urgency and necessity and with all the energy to give his best.
We believe that the public charge rule should have been repealed, if not at the first moment of the new presidency, then soon after. And if not then, now.
Instead, on Monday, government officials asked for patience.
We recall that former President Obama had also promised immigration reform during his campaign in his first year in office. And that in those years, both he and then Vice President Biden asked that of the Latino community and migrant activists: patience and more patience.
We agree with candidate Joe Biden. And we ask that now President Joe Biden comply.
The "public charge" must go.

eldiariony.com
Eddie is an Australian news reporter with over 9 years in the industry and has published on Forbes and tech crunch.