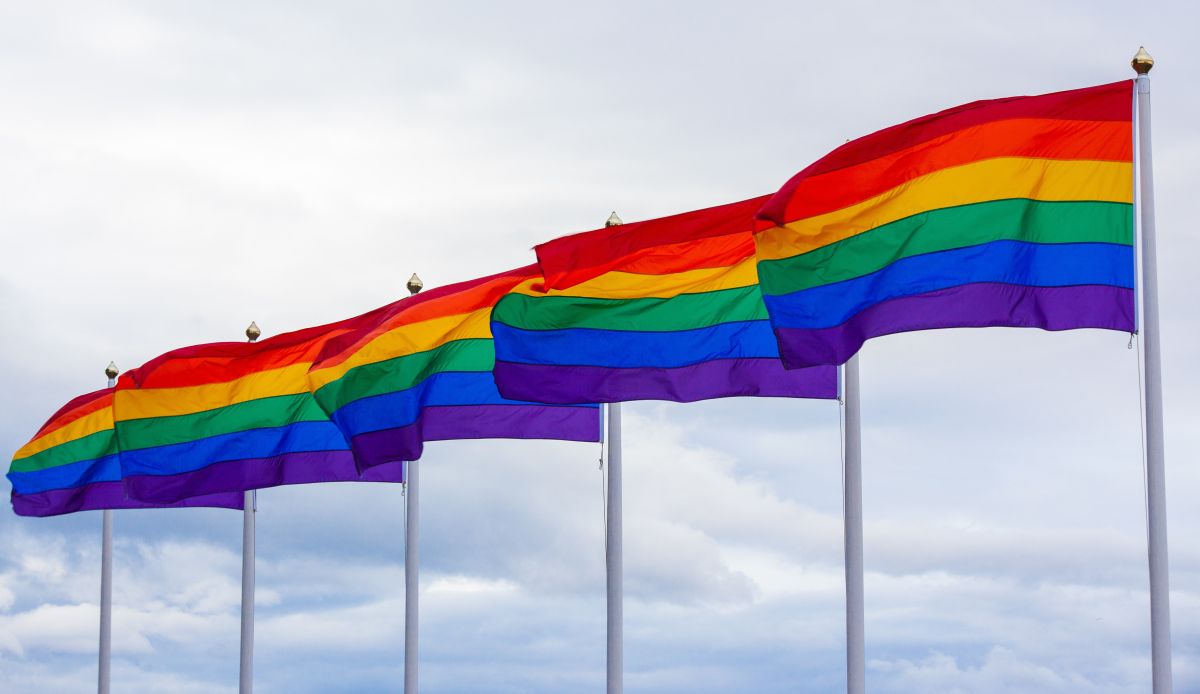 SAN JUAN, Puerto Rico – After years of rumors about his homosexuality, Puerto Rican artist Manny Manuel She said acknowledging her sexual orientation takes the unbearable pressure off her that she has carried over the years.
"I am at peace, calm, without any charge of conscience," says Manny Manuel in an interview published this Friday by the newspaper Primera Hora, in which he acknowledges that for decades he did not dare to talk about anything related to his sexual orientation, both for the pressure that it would have placed on his public figure as a singer and for everything that surrounded him, starting with his father.
The confession of Manny Manuel, 48, was celebrated by the human rights activist and leader of the LGBTTIQ + community in Puerto Rico Pedro Julio Serrano.
"I am extremely proud that Manny Manuel announces that he is one of us. That a person so dear to announce that he is part of our LGBTTIQ + communities gives hope to thousands of children and young people who are struggling to accept their sexual orientation or gender identity, "Serrano said in a statement.
"With your announcement comes a new responsibility. For being such a beloved and recognized figure, I invite you to collaborate – as Ricky Martin, Kany García and Choco Orta have done – in the fight for all LGBTTIQ + people ", he stressed.
Manny Manuel insists in the interview on the agony of not recognizing his sexual orientation for years, which lasted during school, but also in his musical career, when, in some way, he confesses, he felt rejected by the members of his team, who saw him, however, surrounded by women all the time.
At school they criticized him for being mannered
"In school, in 'high school', I felt that there was something in me that people did not like," said the artist, who said he felt that rejection for his mannerism.
Manny Manuel also claimed to have been "imprisoned, chained and punished" for years by public opinion. "
"It was clear that many people could see it -what was their sexual orientation-, because as Juan Gabriel says, what is seen is not asked," the artist stressed.
The singer recounts how at age 16, punished by unbearable pressure, he went to his mother's knees "because he couldn't bear the pressure from daddy."
"You are my son, I don't care," he says his mother told him, after highlighting that he had to experience a provoked situation – his sexual orientation – about something, he acknowledged, "that I did not choose."
"A very heavy chain is released. It had to be now, because now I have the knowledge, "he said about the confession, so many years after his sexual orientation.
Lived in chains
"He lived in chains, with a tape in his mouth, because in a certain way he -his father- made me understand -because he was the first person from whom I saw that rejection- that I was wrong, so when I went out into the street with the feeling of that I was doing something wrong, it was horrible, "he said.
The singer now attends therapies three days a week and takes care of himself physically with physical exercise.
The artist went to a rehabilitation center for the first time to attend to his alcoholism and drug problems at the age of 25, which he overcame, although he later relapsed.
Manny Manuel was in the news for the last time last November after being found in "bad condition" inside a vehicle, on a street in the island's capital.
Manny Manuel's latest problems started on February 24, 2019 in Spain, when he performed during the Las Palmas de Gran Canaria carnival and was expelled from the stage due to the physical condition he presented.
After the event in Spain, the artist spent some time there reflecting and analyzing some changes in his life.
Manny Manuel, by confessing his sexual orientation, follows in the wake of other Puerto Rican artists such as Ricky Martin, who recently assured that he has been a "very happy" person since he admitted in March 2010 that he is homosexual.

eldiariony.com
Digsmak is a news publisher with over 12 years of reporting experiance; and have published in many industry leading publications and news sites.