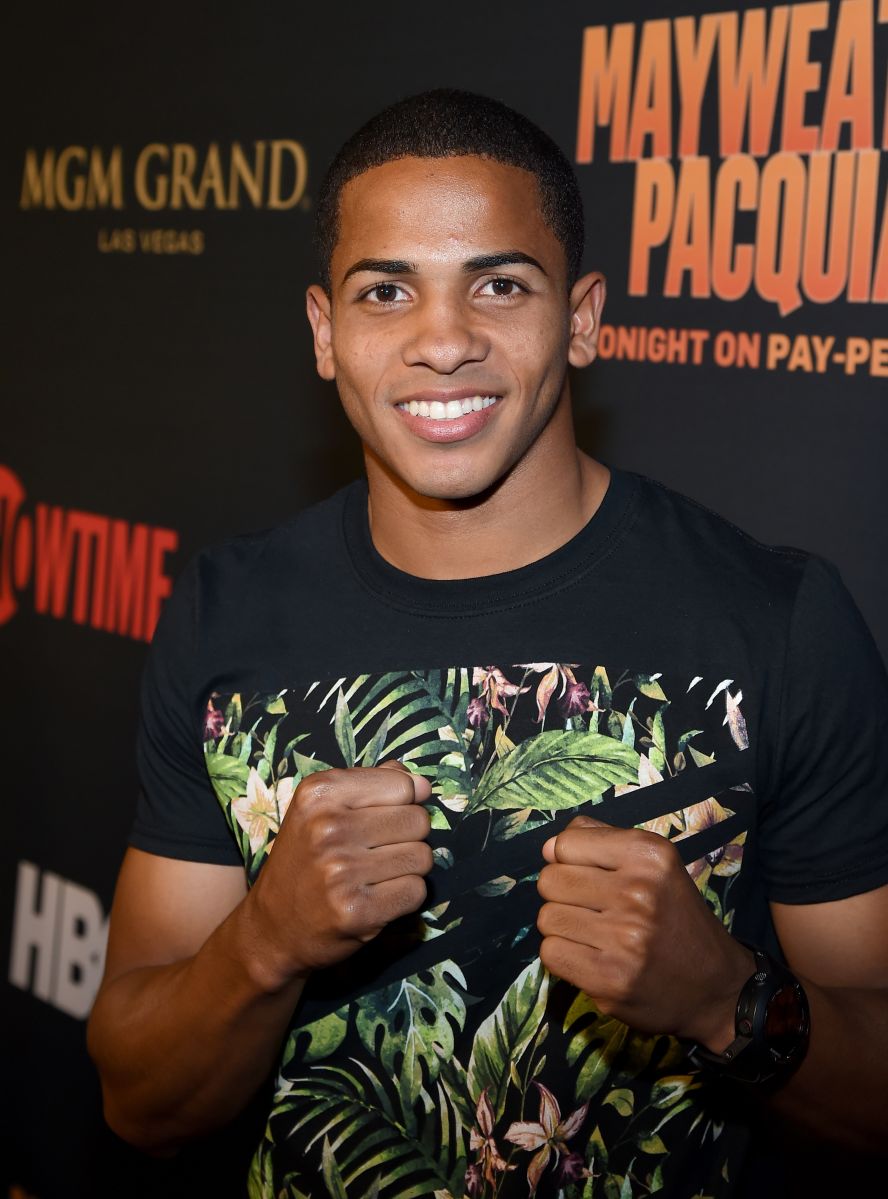 The commissioner of the Puerto Rico Police Bureau, Antonio López Figueroa, he asked this Saturday Puerto Rican Olympic boxer Felix "Diamante" Verdejo to cooperate with the authorities in the investigation into the disappearance of the young woman Keishla Marlen Rodríguez Ortiz, with whom he supposedly had an extramarital affair and who would be pregnant.
"I ask Félix Verdejo through these means, we need you to cooperate with the investigation. Based on the fact that you are a person who has known this young woman for 11 or 12 years, and all information that Félix Verdejo, and those relatives of Félix Verdejo can give to find the whereabouts of this young woman, we ask you… ", he stated the head of the Uniformed at a press conference this morning.
To questions from journalists about whether the boxer who represented Puerto Rico at the 2012 Olympics in London is reluctant to cooperate with the criminal investigation, López Figueroa replied: "When he came yesterday afternoon, he did not want to elaborate on anything, and it is not that we are directed towards him. It is that we have knowledge that he had a relationship with her at a certain time, when they were even young, and that is what we want, that they give us some information that can lead us with who this young woman could have seen … that he knows some detail that, possibly, the Police do not have to help in the investigation and find the whereabouts of this young woman ", insisted the Commissioner.
At the moment, Verdejo, the lightweight champion of the World Boxing Organization (WBO). is person of interest in the case. On the recommendation of lawyers, the 27-year-old athlete has kept silent before investigators.

Verdejo's own wife with whom he had a girl, Eliz Marie Santiago Sierra -which was also interviewed by police authorities on the Caribbean island for the second time this Friday- confirmed the relationship between the two, according to a report by local media El Vocero.
Captain Luis Díaz stated that Santiago Sierra was interviewed again yesterday by agents of the Criminal Investigation Corps (CIC) of San Juan and the young woman indicated basically the same thing that she had stated the day before.
"We went to his house yesterday. We asked her the rigorous questions about whether she knew what was happening, "Díaz revealed this Friday. The captain added that in the second meeting, Verdejo's wife did not provide much information. "He told us practically the same thing about yesterday," he said.
Verdejo's wife wanted to separate from him
"She told us that she told her husband that she did not want to go back with him, that she saw the texts of him and Keishla, that she knew about this relationship. She said it spontaneously herself, "Díaz continued.
According to the version of Keila Ortiz Rivera, mother of the missing girl, the last time she spoke with her daughter was early Thursday morning before she lost track of her.
Keishla's mother alleges Verdejo asked her to undergo an abortion
"We talk in the morning, at noon, in the afternoon, at night… we are always in communication. We talked at 7 in the morning, and she told me, 'Mommy, Felix is ​​coming to see the pregnancy test, but the blood test', and I said, 'girl, be careful'. Why did I tell you be careful? Well, because he had already threatened her not to have the baby, to have an abortion, that he has his family, that he is a boxer, a public figure … I am at my work in Orlando, and around 9:30 and 20, my other girl calls me … 'mommy', and I, 'what?', 'Marlen is not at work, the boss called me,' "Ortiz Rivera said in an interview with Primera Hora.

Ortiz Rivera, who this Saturday would be interviewed by investigators at the Police Headquarters in San Juan Puerto Rico in relation to the case, said that the above was very strange since the young woman is very disciplined with her "grooming" work of animals.
According to the woman's version, she and her daughter called Verdejo to ask where Keishla was and he told her that he did not know.
"'You're already lying to me, that's the first lie, because she talked to me orita and told me that you were going to her house when you finished exercising,'" Ortiz Rivera would have responded to the boxer.
Keishla, who lives in the Villa Esperanza residential area in Caimito, disappeared Thursday morning.
The vehicle he was driving at the time of losing the trail was located on land in the Pueblo Indio sector in the La Central neighborhood in Canóvanas, a municipality near the Grande de Loíza river.
Inside the Kia Forte vehicle they found the 27-year-old's wallet without personal identification.
Inside were four dollars, an iPad, an empty iPhone case, cosmetics, and a bag with personal care products like toothpaste. But no sign of Keishla.

eldiariony.com
Eddie is an Australian news reporter with over 9 years in the industry and has published on Forbes and tech crunch.