IIn 1964, the Tokyo Olympics were called "Games of Technology." In the skies, satellites were used to televise all the action live for the first time. Computers abounded and viewers and viewers had never had it so good.
At events, we also saw changes. At the pool, there was now touch panel technology which meant that we no longer trusted a judge's eye to award a medal. It was still fine-tuning, but it was here to stay. In the pole vault we saw the introduction of fiberglass poles to replace the metal ones, courtesy of some ingenious work by NASA engineers, and with that, the world record fell. On the track, they were the last Olympics to be played with ashes. Tartan tracks would follow and in Mexico 1968 Jim Hines won in 9.95 seconds, a world record that would last 15 years.
While the organizers of the Games this time had plans to update quite a few areas, particularly for spectators, much of this will not have the original impact that it was dreamed of. Those booths will remain largely empty, with facial recognition cameras that will be used to speed up accreditation and security on and off venues for those few who can watch the Games in person.
But it will be in athletics that advances in technology may cause the most controversy and conversation. In particular, the blue band, the 100 meters; and in the other, the event that was increased by more than 2 km in the London games of 1908 to ensure that everyone went through the royal box: the marathon.
Why? For what they have on their feet. Nike released the Vaporfly for the marathon and it quickly broke records; and recently the Viperfly pickaxe was launched for sprints. Both will make you run faster and the competition has nothing to rival its power. Nike loves to innovate, and the new research facilities at its Oregon headquarters are three times the size of the old ones. I should mention a small amount of insider knowledge here, as I have been involved in a very small way with Nike as a consultant since the Rio Games. I've looked at some of the resources available for research, but unless you're in a very small group of people, you'll never be able to get into what's called "the kitchen," where projects that may not go out onto the track or into the field. (and probably podium) for more than 12 years they could take their first steps.
To maybe give a little perspective, take all the other major sports brands and in a typical year you'll probably get around 50 new combined patent applications. The vast majority of them will be from Adidas. Nike will order more than 200. "Just do it." That is a living mantra. But many will say that they create an unfair advantage for their athletes.
Liz McColgan, the 1988 Olympic silver medalist and the 1991 10,000m world champion, has very direct views on leveling the playing field, whether it's making sure everyone has access to that technology or wearing a uniform shoe throughout the world. countryside.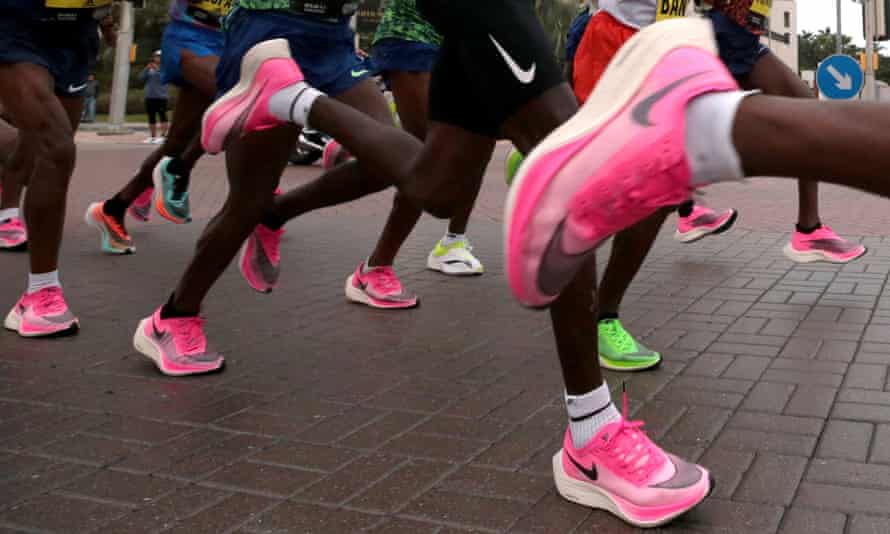 In cycling, for example, that would mean making whatever bike is being raced available for other teams to use as well. It's a bit more complicated than that, as time and cost will still prevent some countries from making the most of that opportunity. There will be many different bikes on display in Tokyo. It has become as technology-driven as it is athlete-centric. There is a real argument that sports like cycling and rowing are only thickening the glass ceiling for other smaller and poorer nations.
But let's get back to the shoes. Cost is not the issue here for those who compete at the top, but access is. If you are not sponsored by Nike, then you are not wearing what will give you a real advantage. There is currently no patent exchange or collaboration. Could shoemakers have an agreement for a kind of reverse engineering that allows, at the elite level, some similarity in what they have in their feet? Marathon shoes are said to give the user an increase of around 4% in terms of performance.
Many would say that this is not fair. But the subject throws up many corollaries. Everyone has different resources for where to train, who trains them, how professional they can be, what they can spend, or what they can get for nutrition. How many coaches or specialists they have and the level of those people. There are moving parts everywhere.
Okay, my adversary might have the swoosh on his feet, but he could have slept in a better bed for the last year, maybe had a better nutritional plan. A kilometer and a half into the marathon and I am shoulder to shoulder with my rival who wears the supposedly superior shoes: has the mentality changed and that rival is feeling the pressure, that the footwear has not given them the daylight that they longed for? Do you feel that the shoe is on the other foot?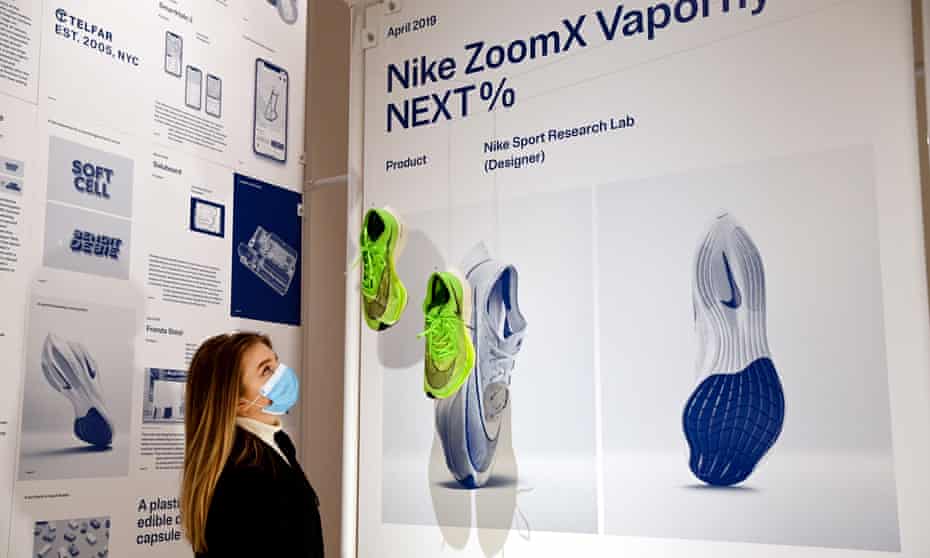 It all adds up. Like it or not, it is not and never has been a level playing field. That is part of the challenge. As long as those advantages are kept within the limits of what is allowed, why should anyone, anyone, be penalized? I see both sides of the argument here, but when it comes to getting a head start, the issue of performance-enhancing drugs is where we still need to keep focus and priority.
I also know that innovation creates waves. The technological improvements that are sought could improve other areas of society. I remember a project from a decade ago that was about measuring stride length and speed with accelerometers. That technology is now used to measure someone's propensity to fall and to monitor patients remotely. Falling is one of the leading causes of death in those over 70 years of age.
My point is that limiting technological advancements can also limit broader and deeper positive change. The odds are slightly favorable for Nike athletes when they meet at their starting lines in Tokyo. But as we all know, and we all love, once the gun is fired, all bets are off.

www.theguardian.com
George is Digismak's reported cum editor with 13 years of experience in Journalism