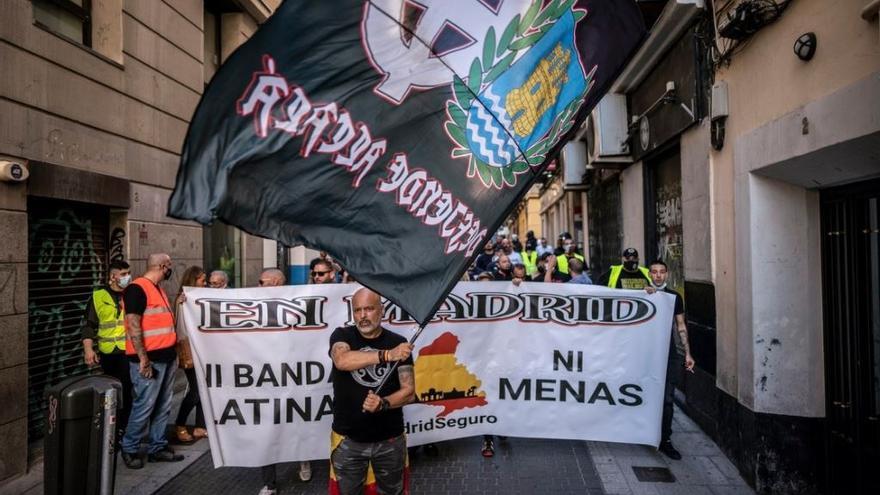 1.What is hate crime?
Article 510 of the Penal Code punishes with up to four years in prison those who "publicly encourage, promote or incite directly or indirectly hatred, hostility, discrimination or violence against a group or a person for their membership in that group, for racist, anti-Semitic or other reasons related to ideology, religion or beliefs, family situation, belonging to a ethnicity, race or nation, your national origin, your sex, orientation or sexual identity, by reasons of gender, illness or disability"It also punishes whoever facilitates it for any support or who" publicly deny, seriously trivialize or extol genocide or crimes against humanity. "
2. Is everything that is disgusting a crime?
Professors of Criminal Manuel Cancio and Javier Alvarez and the Constitutional Xavier Arbós they respond categorically: No. Cancio, from the Autonomous University of Madrid, affirms that for there to be a crime "there must be a call to use violence" and "As long as the appeal is not explicit, it is not a crime 510 ". Álvarez, from Carlos III, says that"the question is not that it is hated or not hated, but that it discriminates and incites violence ". And Arbós, from the University of Barcelona, ​​recalls that hate crime has its origin "in a European agreement to protect vulnerable sectors" and "saying 'I hate the poor or the bourgeoisie' cannot be punished, if that hatred has no other consequence "and is not directed against a vulnerable group. "Not everything that disgusts us leads to a hate crime", sentence.
3. Can a demonstration be prohibited?
Regardless of Chueca's march, the three agree that all opinions have the right to express themselves and criminal law can only act when crimes are committed, not preventively. Álvarez states that there is no prior authorization for demonstrations, they just communicate. And Cancio reminds that the reception of ETA express in their towns is no longer prohibited by the National Court to avoid a crime of exaltation, but that the police are ordered to monitor that it is not committed. Arbós warns that "hate crime cannot be used for partisan struggle"And, depending on the respective ideology," prohibit ultra-right or ultra-left demonstrations or the reception of ETA members. "Nor" persecute comedians for a complaint from a Catholic organization, "which, as the majority religion, needs less protection, points out .
4. Who is responsible for what happens in the marches?
Regarding the slogans that were heard in Madrid, Álvarez rules out the crime, because "the Penal Code does not punish the dissemination of racist or xenophobic ideas", but Cancio sees them "at the limit", although to punish them it would be necessary to determine who they were. he uttered specifically, because "the Conveners cannot be punished for everything that happens in a march. "Yes They can be administratively sanctioned, if they lied to the Government Delegation on the object, saying that it was against the 2030 agenda and its banners to be directed against unaccompanied minors and their screams, against homosexuals. The three agree that the authority could have noticed the opinion of the extreme right about the LGTBI group and that it was in Chueca.

www.informacion.es
Eddie is an Australian news reporter with over 9 years in the industry and has published on Forbes and tech crunch.