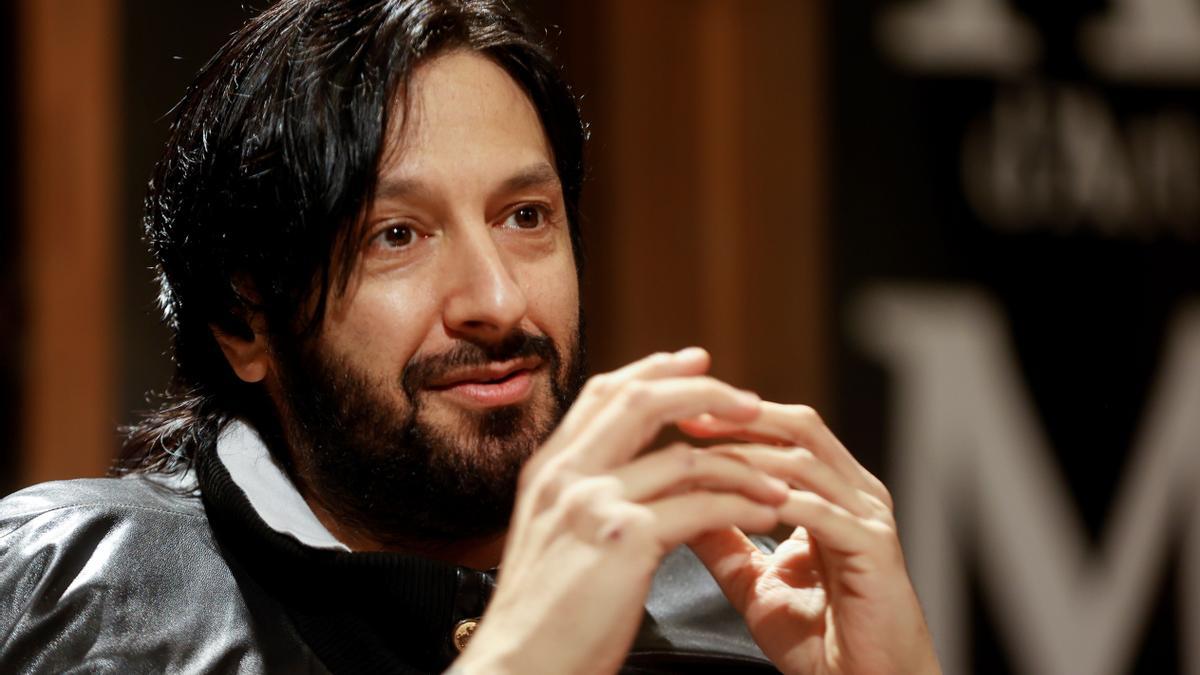 Rafael Amargo is in love with "dance and theater", who dislikes "courts and hospitals" and, therefore, he confesses, "being able to dance" has saved him in a "very painful" year, in which he has been forced to visit the courts accused of drug trafficking.
This is what he stated this Tuesday at the opening of an exhibition on his art at the European Museum of Modern Art (MEAM) in Barcelona, ​​which will host from this Tuesday 'Dionisio's dance', an exhibition that brings together 25 sculptures and 37 drawings by Jorge Egea from Zaragoza and ten photographs by Consuelo Peris, which reflect the power of Amargo on stage and his 'transformation' into Dionisio.
'Dionisio' was Amargo's penultimate show before the premiere, last December, of 'Yerma', which took place shortly after he was arrested and released for drug trafficking. "If I hadn't had a work on the bill and the possibility of going out every day to dance, I don't know how I would have endured it, because some media have been primed with me and it has been very painful, "he confessed.
Bitter has once again defended his innocence and has asked that the presumption of innocence be respected, as his case has not yet come to trial. "So many lies have hurt me and my family: my mother has been affected a lot and my father has fallen ill: I wonder how they are going to pay me for all this when it is proven that I am innocent," he stressed.
"I do not understand how the plays and exhibitions, like this one that we inaugurate today, that they build and make the world better, they have so little repercussion in the media, and what they destroy has so much repercussion ", he lamented." It is very difficult to build an artistic career and very easy to destroy it, "he added," especially now that flamenco is in the doldrums and only some of us managed to raise large productions ".
At the moment Amargo does not throw in the towel and he is already thinking about future montages, although he admits that he has in mind to retire within one or two productions, "because I am already 46 years old and I prefer to retire before they retire." But first, he would like to take 'Dionisio' to Madrid, where he has not been yet, and return to Barcelona, ​​where they left with a bad taste in their mouths because he performed at the Apolo Theater, which shortly after went bankrupt and did not pay his fees to the company, as the artist has recalled.
In any case, 'Dionisio' has also given the choreographer many joys, such as "the warmth of the public, the wonderful premiere in Mérida" and the exhibition that opens in Barcelona this Tuesday and that "unites performing arts and plastic arts, two arts that marry very well ". "This exhibition had to have been released before and it could not be due to the pandemic," said the interpreter of Zeus in 'Dionisio', Antonio Albell, who has clarified: "In no case is it something that we have organized, taking advantage of the success of 'Yerma', to clean Rafa's image".

www.informacion.es
Eddie is an Australian news reporter with over 9 years in the industry and has published on Forbes and tech crunch.