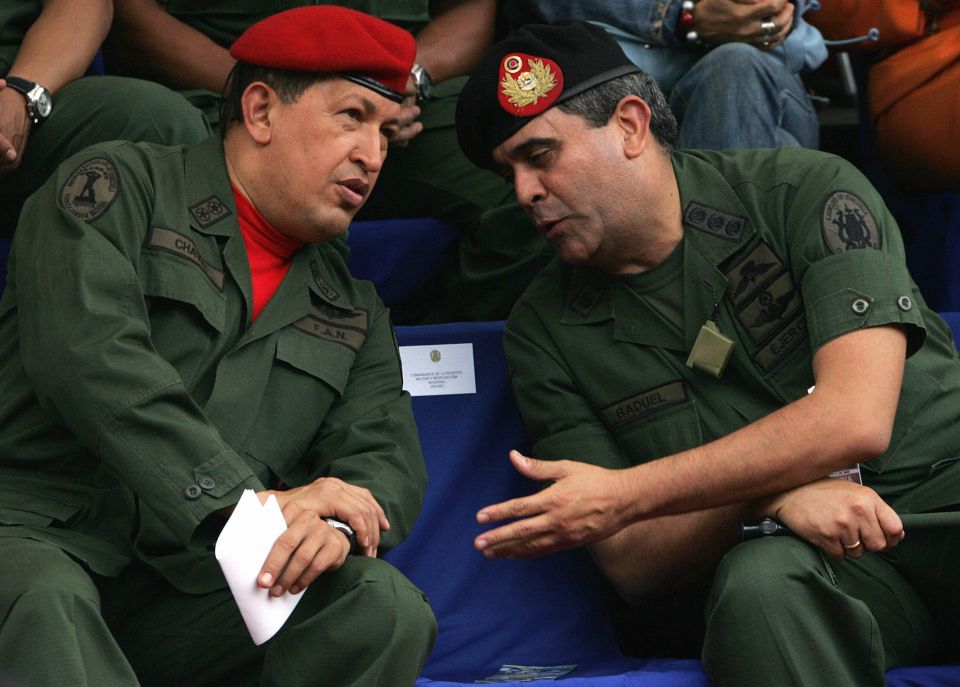 Photo: Juan Barreto / AFP / Getty Images
CARACAS – The Venezuelan military, Raúl Isaías Baduel, considered "political prisoner" Since his arrest in 2009, he died this Tuesday, at the age of 66, due to a cardiorespiratory arrest as a result of COVID-19, according to the attorney general, Tarek William Saab,
"We regret the death of Raúl Isaías Baduel from a cardiorespiratory arrest caused by COVID-19, while the corresponding medical care was applied and received the first dose of the vaccine. We convey our condolences to his family and friends ", said the prosecutor on his Twitter account.
On September 29, Andreina Baduel, daughter of the general, denounced the transfer of her father from the basements of the Sebin, known as "Tomb", to another headquarters of the intelligence service in Caracas.
"We demand to verify their conditions, we demand a faith of life. Enough already "Baduel wrote; however, there was no official response to this request.
Baduel, who was a faithful ally of the late president Hugo Chávez (1999-2013) He was considered the architect of his return to the Presidency after the coup that overthrew him for 48 hours in April 2002. He was also Minister of Defense between 2006 and 2007.
Subsequently, he ruled against the alleged totalitarian drift and the proposal for constitutional reform of the late president Hugo Chavez, as well as his successor, Nicolás Maduro.
In 2009, he was arrested and disqualified from holding public office until the conclusion of his sentence, which lasted until his death, despite the fact that in 2015 he was granted conditional freedom, under premises that, according to the Venezuelan Justice, he failed to comply, so that He returned to jail in 2017, the year in which his sentence should end.
Subsequently, he was charged with new crimes, including against the integrity of the nation and independence, which led to his indefinite detention.
Despite the fact that the Government granted several pardons to numerous opponents, Baduel He was never on the lists of the amnestied, although his name rang out strongly when Maduro granted grace measures to 110 people.
His case is included in various reports of the United Nations (UN) High Commissioner for Human Rights, Michelle Bachelet, and of the Fact Finding Mission.
You may also like:
• Hugo Chávez ordered "to flood the US with cocaine from the FARC." And Guaidó is portrayed with paramilitary narcos in Colombia
• Hugo Carvajal: Spain authorizes the extradition to the US for drug trafficking of the former intelligence chief of Venezuela
• The differences between the Constituent Assembly of Nicolás Maduro in Venezuela and the one convened by Hugo Chávez in 1999



eldiariony.com
Eddie is an Australian news reporter with over 9 years in the industry and has published on Forbes and tech crunch.