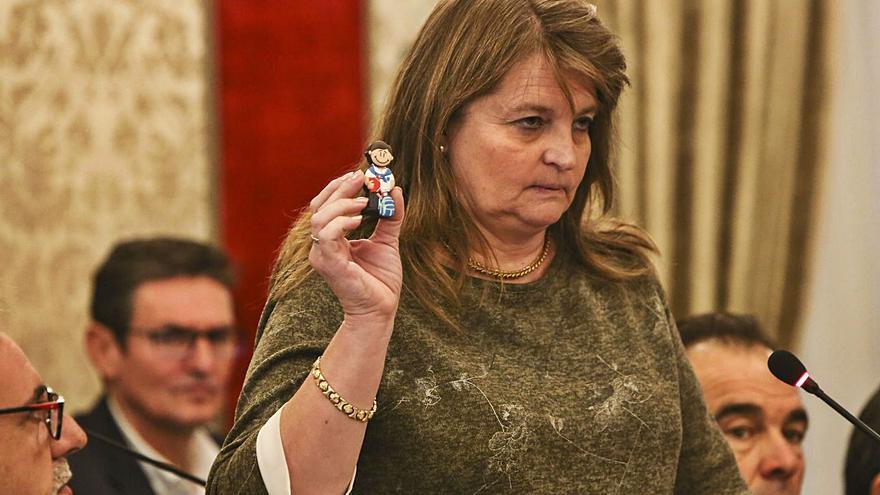 As every mother and father knows, in September there is the first economic disaster for families. In this month, activities for sons and daughters are planned. The January slope is in September. Not only because mothers and fathers wish to provide their offspring with dignified training, but because they have no choice but to reconcile their working hours with their children's. Activities are often the only way that minors do not stay home alone, especially for thousands of families who cannot afford to pay for them.
The decision of the barcalallopismo it's a torpedo at that waterline. One wonders why Llopis is the head of a council called "Family". That family? One wonders how the hell Llopis herself confesses that the activities designed by herself have not had any interest, since the Ministry only finances them, it does not intervene in content.
As in this same newspaper C. Pascual told, we all know that the consistories have racked their brains to design activities. All except Barcala, whose activities have only had an interest of less than one percent. Thus, Llopis receives a very poor, but boasts of being the first of the class. The teacher is to blame for taking tests without warning. A good student does not study the day before.
Another item, Llopis says that he dedicates 25,000 euros to "La matinera", a family conciliation service, when Sant Joan, with fifteen times less population, already dedicates more than 200,000 euros just to hire monitors for this service and complete schedules in others. Just for covid reinforcement, that City Council already spends those 25,000 euros from Llopis.
And one wonders why public representatives are chosen to finally decide that the administration falls into the hands of sectoral entities, since Barcala decides to allocate 125,000 euros from the municipal treasury managed by the AMPA. Should Barcala then leave the Department of Education in the hands of the AMPAs? In addition, that is an amount that a) will have to be enabled by subtracting it from other items of the Education budget, which ones ?; b) or will it have to be enabled by means of a budgetary modification that would not arrive until November at the earliest, taking it from items of the general budget, and with dates after those of the Generalitat, which ones? and c) or incorporating that amount into the 2022 budgets, which will mean that it will not arrive until May, long after the dates proposed by the Ministry.
Barcala alleges that the call is late, but this is not the case for the rest of the municipalities. Why? Well, because they knew that this call had to arrive and they prepared their budgets to receive it as soon as it arrived and manage the necessary professional contracts in January, both red and blue, purple or orange municipalities. It will be that Alicante is a dark blue, almost black City Hall. Barcala didn't prepare anything on purpose. And if not, that Mrs. Llopis learn to prepare bases by consulting her fellow party members from other municipalities. Meanwhile, that Barcala continues to insist that 1 is more than 50, which well sums up the spirit of his mandate.
Elche received the same amount from Alicante and will justify it one hundred percent. Will repeat this course. Valencia, which is around one million euros in aid, has summoned the Sports and Culture areas to expand the concepts of the activities for this course. The question is how much Alicante deserves, the question is that this mayor should be claiming 700,000 instead of giving up 500,000. But for Barcala, Alicante families only deserve a mess.
But not only families are affected in this, there are serious lateral damages: how many monitors are left without work due to the decision of this mayor? How many professional services decline with the half million waived? What harm do these companies receive because Barcala does not want to appear for a call for aid from public funds with everyone's money? Will they take their employees to an ERE not because of covid but because of the irresponsibility of their mayor?
In conclusion, with Barcala, the people of Alicante pay taxes so that they end up in any municipality of the Region except Alicante. Mazón defends less taxes, but the reality is that we pay them so that the right wing prevents its return to Alicante in the form of services. And another conclusion: the people of Alicante seem to pay double because the right only governs for those who can pay extracurricular activities to their children out of their pocket: that's what it is called apartheid in my town.
Yesterday I read by Elvira Lindo an article whose title falls down on Barcala and Llopis "What is your anger for?" In it, he asks himself "how many times is the phrase 'everything is political' used when what really happens is that everything is shabby politicking that leads us not to concede or this to the adversary". Barcala must be reminded that the half million euros he renounces is not Ximo Puig's money, nor the few that he dedicates are not his money either. The money belongs to those who contribute to the treasury, money is neither red nor blue money.

www.informacion.es
Eddie is an Australian news reporter with over 9 years in the industry and has published on Forbes and tech crunch.