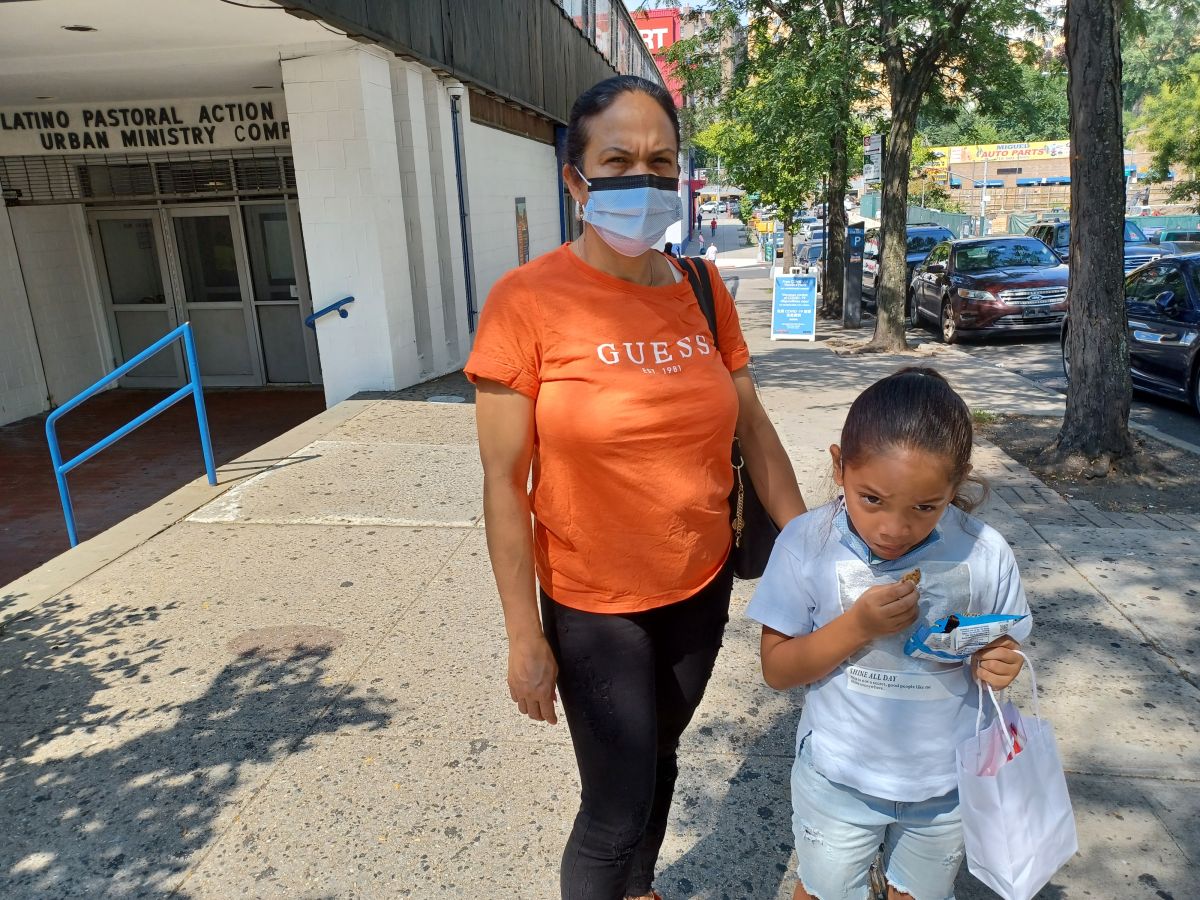 Photo: Fernando Martínez / Impremedia
This weekend in more than 50 places of worship of New York City, parishioners in addition to their dose of spirituality will find mobile vaccine sites against COVID-19. This is the new front created by the City to promote immunization especially in children older than 12 years, two weeks before the start of the school year.
Priests, pastors and rabbis They will add to their regular preaching and sermons, the importance of the injection as a new way to reinforce from the faith, other initiatives such as the incentive of $100 who gets vaccinated and the campaign involving Marvel superheroes, launched this week.
"The houses of worship work together with our campaign 'Vax to School', reaching out to the youth in his congregation, providing children and families with good, reliable information. Not the rumors and misinformation, but the most trusted voices in the lives of so many people, "explained Mayor Bill de Blasio.
Several temples in the five counties of the Big Apple, characterized by the harmonious coexistence of various religions, from this Friday until this Sunday will open the doors to their congregants, but also to trucks of vaccines, information on drugs and importance of inoculation.
"We have all the religions represented and that is due to leaders like the Rabbi Potasnik and Pastor Bernard, Cardinal Dolan, who strive to show all of their fans that we are all in this together. So, this weekend of faith will make a big difference, "added the municipal leader.
"It is a gift from God"
Any place of worship that wants to be part of this initiative will be assigned a mobile vaccine site, as much as possible, or it will connect with nearby vaccination sites.
The Archbishop of New York Timothy Dolan considered that as Catholic believers, they consider that the "Creator answers prayers", and believes that one of the ways in which he has responded to prayers prayers for healing and relief in this crisis it is through vaccination.
"This advance in science is a gift from God," he told local media.
Vaccination rules for event goers do not apply to church services in New York City, although it is expected that some temples will start demanding proof immunization next month.
New York has the highest rate of vaccinated children and adolescents ages 12 to 17, up from a 10% of the national average.
Already 60% of all city residents, over 12 years old, have received at least one of the doses, but even so the Health authorities want to increase that figure before the reopening of school buildings.

The Dominican Miriam de León I was doing an errand this Friday in the Latino Pastoral Action of the Bronx, one of the sites that has already started with the information and vaccination days, and although everyone in his family is already immunized, he said that they should continue to insist on those who they distrust the doses.
"I have three school-age children, whose turn they are already vaccinated. I am an absolute believer that vaccines protect us from getting sick seriously. And people must understand it in all possible ways, "said Miriam, who has lived in the Big Apple for more than two decades.
Meanwhile, the also Dominican Dulce Caminel He said that "he has not yet been vaccinated", but will do so soon. Her nine-year-old daughter who is ready to go back to the classroom is still not eligible for the drugs.
"As they say that those under 12 years of age, in a few months, they will begin to vaccinate, I would immediately authorize them to do so. We must protect ourselves", He concluded.
Where to check a nearby vaccination site?
NYC has deployed temporary roaming vaccination sites throughout the city. There are two versions of these temporary sites: mobile and pop-up. All are fully equipped with admitting staff and nurses to safely and conveniently administer the vaccine and observe patients.
Appointments are not required, but you can book an appointment at many of these sites in advance online or by calling 877-VAX-4NYC.
If you want to know if your church participates on a vaccination day visit the Vaccine Command Center on this web page: www1.nyc.gov

The data:

2.5 million practicing Catholics in New York City, more than 60% of Hispanic origin

eldiariony.com
Eddie is an Australian news reporter with over 9 years in the industry and has published on Forbes and tech crunch.